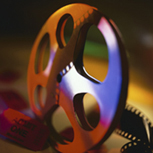 The MU Center on Religion & the Professions has films available to lend. Films address issues related to religion in a variety of ways.
Films are generally loaned for free for two weeks – with an agreement that users will not charge admission to see the film.
Watching films is an interactive experience, making it ideal for inspiring and enhancing discussion on spiritual, professional and ethical topics. We have a selection of documentaries, dramas, educational films and others.
If you're interested in checking out a film, please contact us.