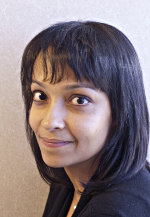 Hina Shamsi, the director of the ACLU's National Security Project, will speak at the MU campus on "The New Normal: National Security and Civil Liberties under the Obama Administration." The speech will begins at 7:30 p.m. Thursday, Feb. 10, in 204 Strickland Hall. The free presentation is open to the public.
Shamsi has engaged in civil liberties and human rights litigation, and monitored and reported on the military commissions at Guantánamo Bay. Her speech will address military drone aircraft and targeted killings under President Obama.
The National Security Project was created after the Sept. 11 attacks and advocates for national security policies that are consistent with the Constitution, the rule of law and human rights. The NSP litigates cases relating to detention, torture, discrimination, surveillance, censorship and secrecy.
The event is sponsored by the MU Peace Studies Program. For more information, call The Center on Religion & the Professions at (573) 882-9257.