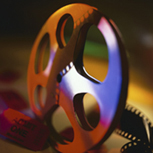 The MU Center on Religion & the Professions is pleased to make films available to lend. Films address issues related to religion in a variety of ways.
Films are generally loaned for free for two weeks, with an agreement that users will not charge admission to see the film.
Watching films is an interactive experience, making it ideal for inspiring and enhancing discussion on spiritual, professional and ethical topics.
If you're interested in checking out a film, please contact us.
New films are added as they become available. Some of the films are independently produced or distributed and not readily available to the public.
The Center doesn't intend to defame, exploit or contradict beliefs, or to promote or attack particular religions by making these films available. The Center does not represent or endorse the accuracy or reliability of opinions or information portrayed in the films. Opinions or statements in the films are those of the filmmakers or subjects, not the Center or the University of Missouri.
The films available in the library run the gamut from documentaries to dramas to comedies, and everything in between. For your convenience, titles are sorted alphabetically below with synopses. If you have a specific title in mind, use your browser's search feature to quickly see if the Center has the film in stock. Use the contact link above for any questions about the availability or content of listed titles.
Film title directory (beginning with…)
#s | A | B | C | D | E | F | G | H | I | J | K | L | M | N | O | P | Q | R | S | T | U | V | W | X | Y | Z
#s
1 Message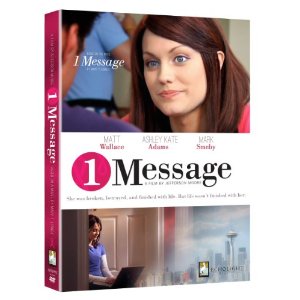 1 Message tells the story of Becca, a beautiful 28-year old woman whose perfect life is severely interrupted by the discovery of a lump in her breast. A double mastectomy follows, as well as a dark descent into seclusion and depression. The storyline revolves around her gradual reemergence into a world she sees with new eyes, thanks to a saintly mentor she encounters online.
Based on the novel of the same name by Mary T. Lennox, the screenplay was written by actor Jefferson Moore, who also serves as director and executive producer. (Drama)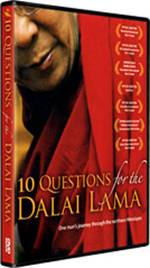 If you could meet one person in the world, who would it be? Filmmaker and explorer Rick Ray's answer is "The Dalai Lama." Filmed over several months during a private visit to the Dalai Lama's monastery in Dharamsala, India, the film examines fundamental questions: How do you reconcile a commitment to nonviolence when faced with violence? Why do the poor often seem happier than the rich? Must a society lose its traditions in order to move into the future? The film weaves together observations from Ray's journeys throughout India and the Middle East and the wisdom of the Dalai Lama, spiritual leader of Tibetan Buddhism and political leader of Tibet. Including rare historical footage and footage supplied by individuals who filmed with hidden cameras within Tibet, the film is part biography, part philosophy, part adventure and part politics. (Documentary)
10 Years of The European John Templeton Film Prize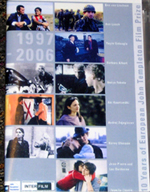 This disc features excerpts from winners of The European John Templeton Film Prize of the Year 1997-2006. The prize is awarded by the International Interchurch Film Organisation INTERFILM and the Geneva-based Conference of European Churches. Selected films are deemed to have high artistic merit; lend expression to a human viewpoint in keeping with the message of the Bible, or stimulate debate; and make audiences sensitive to spiritual and social values and questions. Includes: "De Verstekeling (Der blinde Passagier)," Netherlands (1997); "My Name is Joe," United Kingdom (1998); "Journey to the Sun," Turkey (1999); "Nordrand," Austria (2000); "Chico," Hungary (2001); "The Man Without a Past," Finland (2002); "The Return," Russia (2003); "Yasmin," United Kingdom (2004); "L'Enfant (The Child)," Belgium (2005); and "Grbavica," Bosnia-Herzegovina (2006). (Drama, Documentary, Anthology)
21 Grams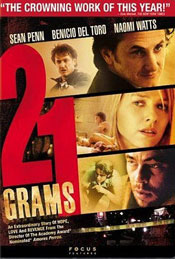 The emotionally and physically charged lives of three people — a college professor, an ex-con and a young mother with a reckless past — collide unexpectedly in this gripping suspense thriller. Fate brought them together. Now vengeance will take them to the heights
of love, and depths of revenge and the promise of redemption. Sean Penn, Benicio Del Toro, and Naomi Watts star in the film that is "Tantalizingly alive!" (Owen Bleiberman, Entertainment Weekly) (Drama)
A
Abel's Field
From the distributor: Left motherless by tragedy and abandoned by his father, high school senior Seth McArdle (Samuel Davis) faces enormous pressure as he strives to support his little sisters. At school, he endures the daily bullying of the football team. But fighting back only finds him singled our for punishment and assigned to an after-school work detail under the supervision of the reserved groundskeeper, Abel (Kevin Sorbo). Much to his surprise, Seth discovers that Abel may be the only one who truly understands his struggles. As dark times lure Seth toward desperate measures, the reluctant Abel might be the only person who can point him back toward the light.
The Abolitionists
From the distributor: Radicals. Agitators. Troublemakers. Liberators. Called many names, the abolitionists tore the nation apart in order to create a more perfect union. Men and women, black and white, Northerners and Southerners, poor and wealthy — these passionate anti-slavery activists fought body and soul in the most important civil rights crusade in American history. What began as a pacifist movement fueled by persuasion and prayer became a fiery and furious struggle that forever changed the nation. (Historical dramatization, docudrama)
Abraham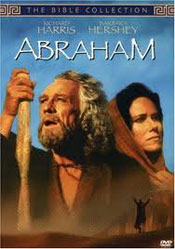 "Go away from your father's house to a land I will show you. Make a great nation. And I will bless all those who bless you and curse all those who curse you." A humble shepherd named Abraham hears these words from God and embarks on an epic journey to the
Promised Land. With his family and a handful of followers, Abraham faces thirst, famine, war, the might of Pharaoh and his own doubts to become the father of three great religions: Judaism, Christianity, and Islam. (Drama)
Access Denied: Navigating the Legal Challenges to Newsgathering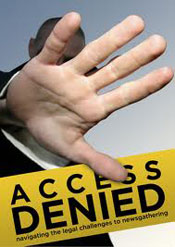 New privacy rights, restrictions on federal and state freedom of information laws, sealed or even secret judicial dockets, and an exponential growth in the volume of information classified as secret or "for official use only," are traditionally making information harder to access in both the public and private sectors. In these two DVDs, leading journalists and access experts explore the significant challenges surrounding journalists access to information- the new legal battleground of a free press. (Documentary)
Acting on Faith: Women's New Religious Activism in America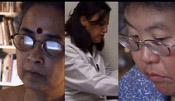 This documentary offers an intimate look at the lives and work of three American women – a Buddhist, a Hindu, and a Muslim – for whom faith, activism, and identity are deeply intertwined. Shamita Das Dasgupta uses strong female figures in Hindu myth to provide encouragement to battered women to leave abusive husbands. Laila Al-Marayati illustrates how the Muslim principle of "zakat" served as the inspiration for the first free clinic in South Central Los Angeles. Mushim Ikeda-Nash integrates the experiences of women into the American Buddhist practice. The film offers insight into thought and action being created by women activists of various religious and cultural traditions in the United States. (Documentary)
Agnes of God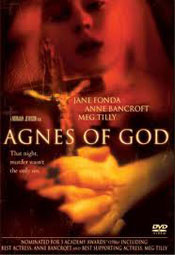 An isolated convent becomes the setting for murder in this film. When the infant of a young nun, Agnes (Meg Tilly), is found strangled, a court appointed psychiatrist, Martha Livingston (Jane Fonda), must decide if the devout but troubled girl is fit to
stand trial. In her quest for truth, Martha goes head-to-head with the intractable Mother Superior (Anne Bancroft), who assures her that Agnes has no memory of the pregnancy. But the probe uncovers mysterious aspects of Agnes' personality, which lead to a shattering climax. Is Agnes of God a hysterical young woman-or is her ordeal divinely inspired? (Drama)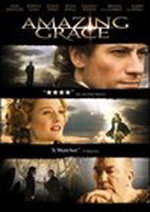 The film is based on the life of William Wilberforce, a member of British Parliament who pioneered the end of the 18th-century British slave trade. Wilberforce, a rising political star, is elected to the House of Commons at 21. He rediscovered his Christian faith as a young man but struggles over whether to use his talents for political or religious leadership. He decides he can use his political popularity to draw attention to the slaves' humanity and need to end the slave trade – convictions fueled by his faith. Over decades, Wilberforce challenges the English establishment and convinces leaders to end Great Britain's involvement in the African slave trade. He is influenced by friend John Newton, a former slave ship captain who underwent a religious conversion and penned the famous hymn, "Amazing Grace." Wilberforce finds balance between his religious convictions and his public service, each informing the other. (Drama, based on true events)
Amazing Grace with Bill Moyers
From the distributor: It's one of the most popular and beloved songs in the English language. Transcending race, creed, geography, generation, and social station, "Amazing Grace" has been recorded more times than any other hymn and is widely credited with transforming lives. Written by John Newton, an English clergyman and former slave-ship captain, the poem was published in 1779 and took on its familiar tune during the Second Great Awakening in the United States. … Bill Moyers explores the song's origins and enduring power. (Documentary, religion)
Amazing Grace: The History and Theology of Calvanism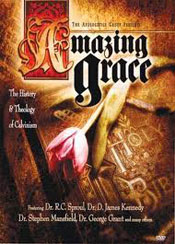 "This video series boldly, clearly, and winsomely sets forth the glorious, saving grace of God in its splendor and will help thousands to understand the gospel better and so to be filled with praise for their Savior." – Dr. E. Calvin Beisner (Documentary)
America at a Crossroads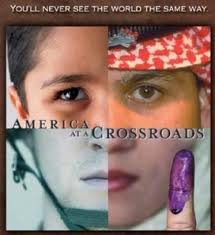 A series of independently produced films hosted by journalist Robert MacNeil, explores the challenges confronting the world post 9/11 including the war on terrorism, the conflicts in Iraq and Afghanistan, the experience of American troops, the struggle for balance within the Islamic world, Muslim life in America, and perspectives on America's role globally. (Documentary)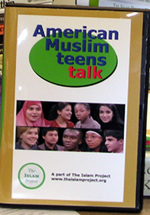 Produced by The Islam Project, this film features nine teens in a look at modern Muslim American youth who illustrate the diversity of Islam: African-American, American Caucasian, Middle Eastern, from the Asian subcontinent and Africa. Participants engage in lively and honest conversation about fitting in, prayer, misunderstandings, dress, fun, drinking, dating and parents. Lesson themes include learning about stereotypes, fostering appreciation for America's ethnic and religious diversity, and the immigrant experience in America. (Educational)
America Revealed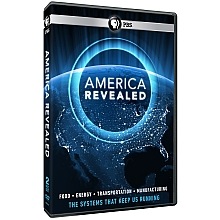 Take to the skies for a bird's-eye view of how this vast and complex country actually works. Stunning aerial footage, high-definition video and real-time satellite data reveal the American landscape as you've never seen it before, and host Yul Kwon climbs, leaps, and rides across the U.S. to find out what makes this nation tick. (Documentary)
The Amish Revealed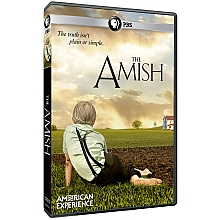 The Amish intercuts historical analysis with contemporary footage to provide an unprecedented look at this highly private, little understood, and utterly unique community whose beliefs raise important questions about religious liberty in American life. (Documentary)
The Amish: A People of Preservation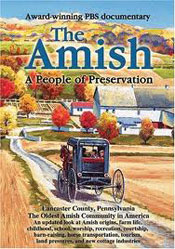 The Amish keep surprising their technology- programmed neighbors by keeping alive ways and beliefs that many modern Americans wish they could recapture. In this colorful, updated documentary, Mennonite historian John Ruth takes us sympathetically into the Amish mindset. Dr. John A Hostether, author of Amish Society, comments on the survival of an alternative to the kind of world we have made. (Documentary)
Anchoress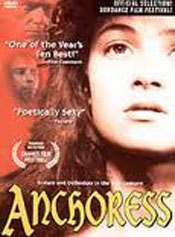 Enter the medieval world of Christine Carpenter, a visionary girl whose passions attract two powerful men in the village; the priest and an officer. Each decides he will be the one to control Christine, but she has eyes only for the Virgin Mary. When the
Priest urges her to become an Anchoress (a walled-in recluse), she accepts, attracting pilgrims seeking her advise and healing power. Christine's awakening sexuality calls into question this lifelong arrangement as a battle between the priest, the officer and Christine's mother turns dangerous. When she challenges the priest's authority- the order of society; its government, religion and sexual relations are all thrown into turmoil. (Drama)
Andrei Rublev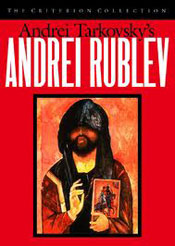 Immediately suppressed by the Soviets in 1966, Andrei Tarkovsky's epic masterpiece is a sweeping medieval tale of Russia's greatest icon painter. Too experimental, too frightening, too violent, and too politically complicated to be released officially, Andrei
Rublev existed only in shortened, censored versions until The Criterion Collection created this complete 205-minute Director's cut special edition, now available for the first time on DVD. (Documentary)
Anti-Semitism in the 21st Century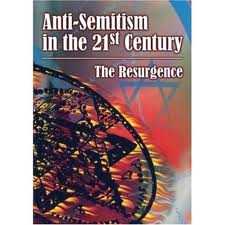 There has been a dramatic resurgence of anti-Semitism from hate-propaganda to vandalism to attacks on Jews themselves in the 21st century. Judy Woodruff hosts this documentary answering questions about the rise of anti-Semitism. (Documentary)
Antonia's Line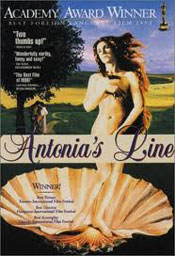 At the end of the Second World War, a spirited, independent woman returns to the place of her birth, a small village in the verdant Dutch countryside, to start a new life with her young daughter. Thus begins a remarkable portrait of a family and a community,
of mothers and daughters, and of one indomitable woman. Earthly, sexy, romantic, filled with laughter and warmth, it's a joyous celebration of simple pleasures and enduring passions. Lived by Antonia and learned by all in her lineage, it's a legacy of life and love that spans 5 generations. (Drama)
The Apostle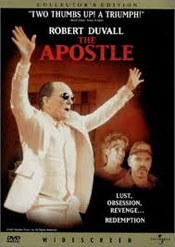 He was touched by the power and filled with the spirit. A man of faith. A man of flesh. A man plagued by the darker side of human desire and rage. Robert Duvall is Sonny, a gifted Southern preacher loved by his community. When Sonny loses control and commits
a crime of passion, he is forced to run from the law. Hiding out in the small town of Bayou Boutte, Sonny adopts a new identity and sets out on a new mission- to find the road to redemption. (Drama)
Arab Labor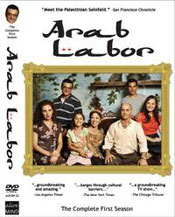 A raucous and irreverent critically acclaimed comedy series from Israel about Amjad, a Palestinian journalist and Israeli citizen in search of his identity. His personal quest for status and success as a journalist at Jerusalem newspaper is foiled by the
humiliating searches he endures everyday when he leaves his Palestinian neighborhood to commute to his job. In the midst of a walloping identity crisis, Amjad jockeys between two cultures as he tries to polish his image for his Jewish friends and colleagues while enjoying his own down-to-earth family life. The result is a comedy series that pierces the taboos of acceptable language and humor surrounding the prickly, long-standing status quo in which Palestinian and Jewish Israelis live side by side. (Comedy)
The Asian and Abrahamic Religions: A Divine Encounter in America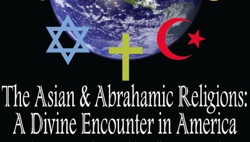 This documentary explores the beliefs, practices and rituals of Hinduism, Buddhism, Jainism and Sikhism. It offers an in-depth look at the differences and surprising similarities among the Asian religions and the "Abrahamic" faiths of Christianity, Judaism and Islam. Also examined are the challenges of interfaith marriage, the younger generation's struggle to reconcile their families' traditional expectations with the desire to forge their own identity, and the difficulties in maintaining one's cultural and religious heritage in a largely Judeo-Christian environment. (Documentary)
At the Death House Door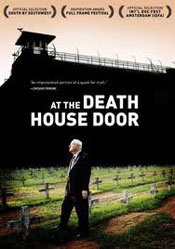 Follows the remarkable career journey of Carroll Pickett, who served 15 years as the death house chaplain to the infamous "Walls" prison unit in Huntsville, Texas. Pickett ministered to 95 men who were executed, including the very first lethal injection
done anywhere in the world. After each execution, he recorded a riveting audiotape account of that fateful day. No inmate's execution would haunt Pickett more than that of Carlos DeLuna, a young convict whom he firmly believed was innocent. The film tracks the investigation of two reporters who turn up compelling evidence that suggests Pickett was right. (Documentary)
B
Barabbas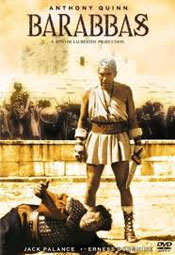 This is the fictional story of Barabbas based on a fascinating passage in the New Testament, when Pontius Pilate asks the people of Jerusalem whom they want freed- Jesus of Nazareth or Barabbas, a thief and a murderer- the people cry out for Barabbas, and
though he is set free, the event is one that haunts Barabbas for the rest of his life. After watching his former lover, Rachel, being stoned to death for her belief in Jesus, Barabbas returns to his life of thievery. Arrested again, he is sent to the sulfur mines and then to a gladiator school where he witnesses yet another friend giving his life in the name of the Nazarene. It is only at the end, when Barabbas himself faces crucifixion, that he discovers his faith. (Drama)
Baraka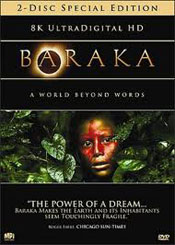 In the ancient Sufi language, it is a world that translates to "the thread that weaves life together." In the pantheon of modern cinema, it remains one of the most unique and acclaimed motion picture events of our time. Shot in breathtaking 70mm in 24 countries and 6 continents, Baraka is a transcendent global tour that explores the sights and sounds of the human condition like nothing you've ever seen or felt before. These are the wonders of a world without words, viewed through man and nature's own prisms of symmetry, savagery, chaos and harmony. (Documentary)
Barbette's Feast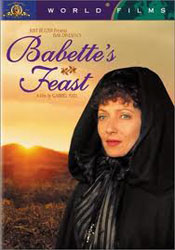 On the desolate coast of Denmark live Martina and Philippa, the beautiful daughters of a devout clergyman who preaches salvation through self-denial. Both girls sacrifice youthful passion to faith and duty, and even many years after their father's death, they keep his austere teachings alive among the townspeople. But with the arrival of Babette, a mysterious refugee from france's civil war, life for the sisters and their tiny hamlet begins to change. Soon, Babette has convinced them to try something truly outrageous- a gourmet French meal! Her fest, of course, scandalizes the local elders. Just who is this strangely talented Babette, who has terrified this pious town with the prospect of losing their souls for enjoying too much earthly pleasure? (Documentary)
Becket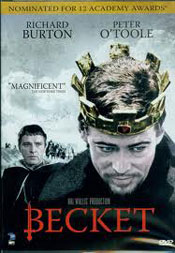 Peter O'Toole delivers an electrifying performance as the mischievous Henry II, who surprises England by naming his fellow rogue and trusted confidant Thomas Becket as Chancellor. But when Henry next appoints him Archbishop Of Canterbury, Becket shocks the
world by openly defying the King with his newfound faith and compassion. Will a desperate ruler now destroy a beloved friend to save his splintering kingdom? (Drama, based on real events)
The Believer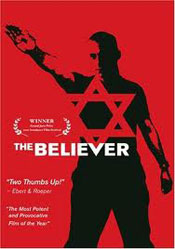 The Believer is a daring and gripping portrayal of a young Jewish man living an impossible contradiction as a neo-Nazi. Inspired by real events, the film tells the story of Danny Balint (Ryan Gosling) and his struggle between destroying his own people and being drawn back to Judaism. (Drama, based on real events)
Ben-Hur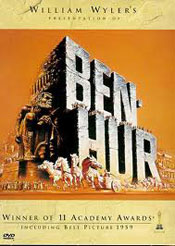 Charlton Heston brings a muscular physical and moral presence to the role of Judah Ben-Hur, a Jewish nobleman in Palestine whose heroic odyssey includes enslavement by the Romans, a bold escape from an embattled slave galley, vengeance against his tormentors
during a furious arena chariot race and fateful encounters with Jesus Christ. (Drama)
The Best of Godstuff from the Daily Show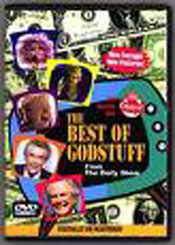 Hilarious video clips from wacky world of religious broadcasting were compiled each week for three seasons for a segment called Godstuff on the Daily Show. (Comedy)
Between Two Worlds: The Hmong Shaman in America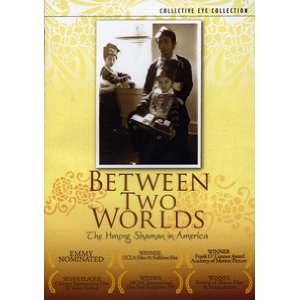 This documentary traces the lives of three Hmong families displaced thousands of miles from their villages in northern Laos and alienated in American cities. Dwight Conquergood narrates the rich history of shamanic rituals and explains the similarity between Hmong beliefs and those of aboriginal people of the Americas.
Beyond Belief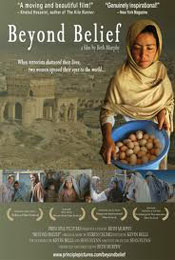 Susan Retik and Patti Quigley were two ordinary soccer moms living in the affluent suburbs of Boston until the tragedy of September 11 struck. Rather than turn inward, grief compelled these women to focus on empowering widows in the country where the terrorists
who took their husbands' lives were trained: Afghanistan. As Susan and Patti make the courageous journey from their comfortable neighborhoods to the most desperate Afghan villages, they discover a powerful bond with each other, an unlikely kinship with widows halfway around the world, and a profound way to move beyond tragedy. From the ruins of the World Trade Center to Kabul and back, Beyond Belief is a journey of personal strength, international reconciliation and a testament to the vision that peace can be forged…one
woman at a time. (Documentary)
Beyond Our Differences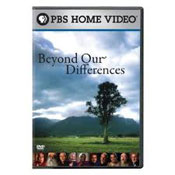 Beyond our Differences provides a tapestry of distinct voices and viewpoints regarding spirituality, woven with one universal expression of hope. By providing such a variety of experiences against the backdrop of rich landscapes and religious images, it
is the hope that individual viewers will understand this unified message of hope and will become empowered through their own expressions of faith to impact positive change in their lives and the lives of others. The film also gives hope by exploring past and present religious-inspired movements that have resulted in positive change. In addition to documenting the work of great leaders such as Gandhi, Desmond Tutu and the Dalai Lama we will also follow several modern-day visionaries whose faith has afforded them the courage to promote social change. (Documentary)
Black Narcissus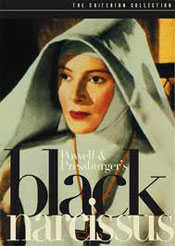 Plagued by uncertainties and worldly desires, five Protestant missionary nuns, led by Deborah Kerr's Sister Clodagh, struggle to establish a school in the desolate Himalayas. All the elements of cinematic arts are perfectly fused in Powel and Pressburger's
fascinating study of the age-old conflict between the spirit and the flesh, set against the grandeur of the snowcapped peaks of Kanchenjunga. (Drama)
Black Robe
In the rugged 17th century Canadian wilderness, Father Laforgue (Lothaire Bluteau), a young, idealistic Jesuit priest, is assigned to go up river into the wilderness on a perilous journey to convert the Huron Indians. His Algonquin Indian guides nickname
him "Black Robe." His young aide and translator, Daniel (Aden Young), falls in love with Annuka (Sandrine Holt), the beautiful daughter of the Algonquin chief. Torn between his own desires and ideals of the priesthood, Laforgue's faith is tested as the expedition faces the elements. Attacked, captured and brutalized by hostile Indians, the traumatic experience challenges everything the young priest believes. Together with his young companions, he escapes to complete his mission and comes to understand the true spirit of the land and the spirit he sought to convert. (Drama)
The Blood of Jesus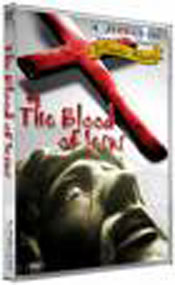 When the highly devout Martha is baptized in her small Texan community, tongues wag and eyebrows are raised. After all, Martha has just recently married Razz- and luckless Razz is certainly not a regular churchgoer. When Razz's hunting rifle accidentally
goes off and mortally injures Martha, she is transported to a point between Heaven and Hades- there her devoutedness to her Savior is put to the test by demonic Judas Green, an emissary of Satan himself. Martha soon finds herself tempted almost beyond her endurance. But despite the worldly enticements thrown her way, she remembers her true calling in time. Her final deliverance from the very jaws of death convinces even wavering Razz to turn a new leaf.
Blue Collar and Buddha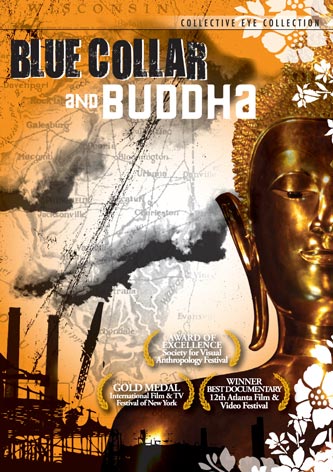 This documentary explores a group of Laotian refugees, struggling against the mounting tension of a post-Vietnam era filled with guilt and anger. They have built a Buddhist temple on a small farmstead on the outskirts of a resolutely blue-collar town. Their efforts to preserve their culture and religious heritage have been greeted with several terrorist attacks upon their temple.
The Blues Brothers
Comedy icons John Belushi and Dan Aykroyd star in this musical comedy about Jake and Elwood Blues, two brothers searching for redemption with no money but a briefcase full of soul. Hit the road with musical performances by blues legends
Ray Charles, James Brown, Aretha Franklin and Cab Calloway in the action-packed spectacular from acclaimed director John Landis. (Comedy, Music)
The Body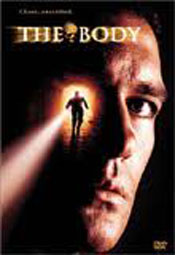 Dawn of a new millennium. In the cradle of faith that is Jerusalem, two seemingly mismatched people from different worlds and cultures — a Vatican-appointed Jesuit priest (Antonio Banderas) and an Israeli archeologist (Olivia Williams) — make a tenuous alliance
to investigate a find that threatens the very foundations of Western religion. It also threatens to blow apart the region's fragile peace. (Drama)
BonHoeffer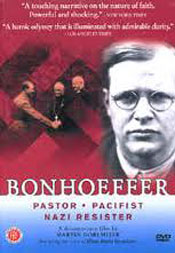 Why did the German Church embrace Hitler and the Nazi Party? And what was a good German, a deeply religious and pacifist man, to do about it? Dietrich Bonhoeffer was a young German theologian who offered one of the first clear voices of resistance to Adolf
Hitler. Bonhoeffer openly challenged his church to stand with the Jews in their time of need, and eventually joined a plot to kill Hitler. Extensive research in the U.S and Europe brings to life this amazing story of moral courage. Extraordinary archival footage is interwoven with interviews with friends, family and students of Bonhoeffer, with historians and theologians, and with the words of Bonhoeffer himself, read by Klaus Maria Brandauer. (Documentary)
Born into Brothels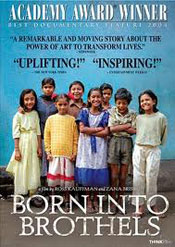 A tribute to the resiliency of childhood and the restorative power of art, Born into Brothels is a portrait of several unforgettable children who live in Calcutta's red light district, where their mothers work as prostitutes. Spurred by the kids' fascination
with her camera, Zana Briski, a New York-based photographer living in the brotherls and documenting life there, decides to teach them photography. As they begin to look at and record their world through new eyes, the kids, who society refused to recognize, awaken for the first time to their own talents and sense of worth. Filmmakers Ross Kauffman and Zana Briski capture the way in which beauty can be found in even the seemingly bleakest and most hopeless of places, and how art and education can empower children
to transform their lives. (Documentary)
The Boy Who Plays on the Buddhas of Bamiyan
For over 25 years, Afghanistan has been at war. In March 2001, the ruling Taliban destroyed the tallest stone statues in the world, the "Buddhas of Bamiyan." One of the refugees who now lives among the ruins is an 8-year-old boy called Mir. This astonishingly intimate film explores the lives of Mir and his family. Through summer, winter and spring we follow Mir's adventures as he gets into the kind of fun and mischief of any 8-year-old boy, against the magnificent backdrop of Bamiyan and its ruined statues. As
Mir grows, the adults around him reveal what life has been like over the past two decades, a period in which hundreds of thousands of children like Mir have been killed. (Documentary)
Bringing Out the Dead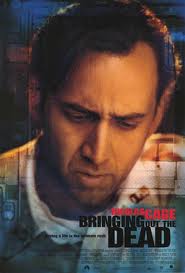 Nicolas Cage stars as Frank Pierce, a paramedic on the brink of madness from too many years of saving and losing lives. One fateful night, Frank meets Mary Burke (Patricia Arquette), the daughter of a man Frank tried to save. Together, Frank and Mary confront
the ghosts of the past, and discover that redemption can be found among the living. (Drama)
Bringing Up Bobby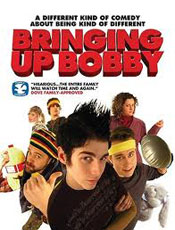 For a dozen years, James has served as both big brother and surrogate parent, trusting God for help in raising his three siblings…and hoping for a date some day! As youngest brother Bobby turns 16, everyone returns home to celebrate — and to finally find
out how their parents' money will be divided. Andrea is hoping for more than her fair share. Dennis (make that The Dennis) just needs enough to keep the anarchists at bay (don't ask). And nothing would please Bobby more than just to impress Liz, the new girl in school. Mix in a hidden stash of cash, an attractive lawyer, and the infamous War Table, and you have a quirky story about family, faith, and friendship. (Comedy)
Brother's Keeper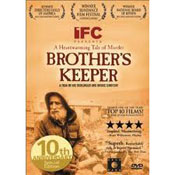 On the morning of June 6, 1990, the village of Munnsville (pop. 499) was just another forgotten corner of rural America. But in the days and months that followed, this New York farming community would become the center of one of the most celebrated and bizarre
murder trials in U.S history. Brother's Keeper tells the story of the "Ward Boys," four eccentric brothers who shared the same dilapidated two-room shack for over 60 years. Living in isolation, without heat or running water, these elderly bachelors had virtually no contact with the outside world — until one was found dead in the bed he shared with his brother. By day's end, Delbert Ward "confessed" to suffocating his ailing brother as an act of mercy, but Munnsville believed Delbert had been framed. Was Delbert, an uneducated hermit with a low IQ, an innocent victim of police abuse? Was it a mercy killing — or was there another motive? (Documentary)
Brother Sun, Sister Moon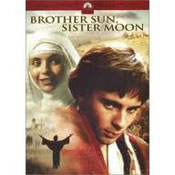 Director Franco Zeffirelli's Brother Sun, Sister Moon focuses on the early years of Francis of Assisi, who sought communion with the natural world by renouncing his family's riches to seek his own destiny unencumbered by material possessions. Francis was,
in a sense, history's first "drop-out": he left a life of comfort to seek a spiritual union with the world. (Drama, based on real events)
The Buddha: The Story of Siddhartha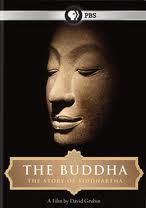 This two-hour documentary tells the story of the Indian sage who attained enlightenment as he sat beneath a fig tree two-and-a-half millennia ago. (Documentary)
The Burmese Harp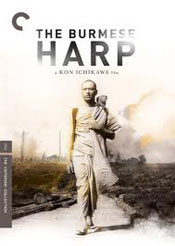 An Imperial Japanese Army regiment surrenders to British forces in Burma at the close of World War II and finds harmony through song. A private, thought to be dead, disguises himself as a Buddhist monk and stumbles upon spiritual enlightenment. Magnificently
shot in hushed black and white, Kon Ichikawa's The Burmese Harp is an eloquent meditation on beauty coexisting with death and remains one of Japanese cinema's most overwhelming antiwar statements, both tender and brutal in its grappling with Japan's wartime legacy. (Drama, based on real events; original 1956 black-and-white version)
The Boy Who Plays on the Buddhas of Bamiyan
For over 25 years, Afghanistan has been at war. In March 2001, the ruling Taliban destroyed the tallest stone statues in the world, the "Buddhas of Bamiyan." One of the refugees who now lives among the ruins is an 8-year-old boy called Mir. This astonishingly intimate film explores the lives of Mir and his family. Through summer, winter and spring we follow Mir's adventures as he gets into the kind of fun and mischief of any 8-year-old boy, against the magnificent backdrop of Bamiyan and its ruined statues. As
Mir grows, the adults around him reveal what life has been like over the past two decades, a period in which hundreds of thousands of children like Mir have been killed. (Documentary)
The Buddha: The Story of Siddhartha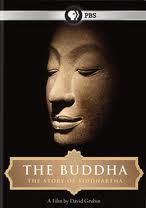 This two-hour documentary tells the story of the Indian sage who attained enlightenment as he sat beneath a fig tree two-and-a-half millennia ago. (Documentary)
C
The Calling

The Calling is a four-hour documentary series that follows seven Muslims, Catholics, Evangelical Christians, and Jews on a dramatic journey — training to become professional clergy. (Documentary)
Calming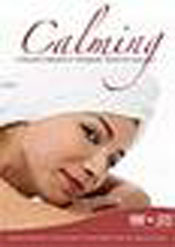 Relax and unwind with this beautiful collection of therapeutic visions to help evoke the relaxation process. Our hectic lifestyle in today's busy society leaves little time to enjoy the finer things of life. It's important we all take time out to tune our
mind and body. The healing series consists of over six hours of pure blissful relaxation images and music, to help you unwind and re-pace your inner sanctum. Accompanying meditation, yoga, or any other relaxation techniques, the Healing Series has been compiled to help you achieve successful relaxation. (Self-help)
The Cardinal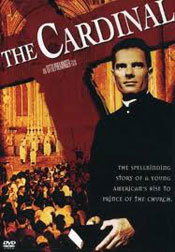 Youthful pride. Yearnings of the flesh. Moments of doubt. The courage of conviction. All enter into a dedicated American's decades-long rise from priesthood to the leadership elite of the College of Cardinals. A rich storyline embracing interfaith, marriage,
abortion, racism and war. (Drama)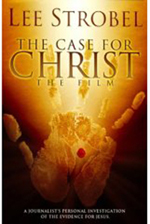 Based upon the bestselling book, "The Case for Christ," Lee Strobel documents his journey from atheism to faith through his two-year investigation of the Bible and the life of Jesus Christ. Strobel, former legal editor of the Chicago Tribune, draws upon his investigative skills to examine the historical accuracy of the Gospels, the personal claims of Jesus and his resurrection from the dead. This record of his personal investigation for evidence for Jesus includes cutting-edge apologetics and interviews with leading biblical scholars. (Documentary)
Catholics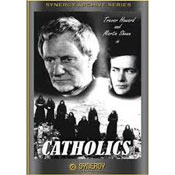 In the near future, the Catholic church has joined with other western religions in an ecumenical movement that has washed out much of the original message of the religion. A group of Irish monks have begun saying the mass again in Latin and have begun to
have an international following. Martin Sheen is sent to Rome to bring them to task and they must confront what is truly essential in their worship and what is not. (Drama)
The Chances of the World Changing
From the distributor: Fueled by an abiding passion for saving endangered animals, Richard Ogust abandons his life as a writer to build a fragile ark that is constantly on the brink of capsizing. The Chances of the World Changing is the poetic, lyrical tale of a saintly but all-too-human artist who sacrifices nearly everything in his quest to preserve the world's disappearing turtles and tortoises. (Documentary, science)
Chariots of Fire
The story of two British track athletes, one a determined Jew, and the other a devout Christian who compete in the 1924 Olympics. (Drama, based on real events)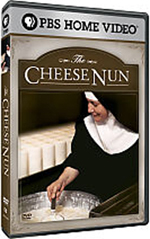 This documentary profile of cheese-making champion Sister Noella Marcellino follows the Benedictine nun as she travels the French countryside seeking the secrets of champion cheese-makers. Marcellino's scientific interest in the process leads her to become a proponent in the preservation of tradition and biodiversity, and a leading international expert in the art of natural-milk cheese making. In addition to speaking with noted experts, Marcellino shares her love of American gospel music with farmers, is inducted into an ancient order of cheese-makers, and becomes a champion for artisanal cheese makers on both sides of the Atlantic. (Documentary)
This ABC News Nightline episode exposes how Christian pastors in Congo are paid to perform exorcisms on children accused of being witches. Children are often banished from their homes and abandoned by their families in what some describe as an "epidemic … that continues seemingly unabated" despite the protests of the United Nations, Save the Children and Human Rights Watch. ABC News Nightline gained exclusive access to four churches for the report, viewing children as young as toddlers who sometimes experience violent exorcisms or "deliverance ceremonies" at the hands of pastors after being denounced as witches. (Documentary)
The Children of Ibdaa: To Create Something out of Nothing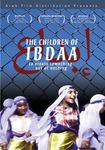 S. Smith Patrick's documentary focuses on the lives of several young people in a Palestinian dance troupe from the Dheisheh refugee camp in the West Bank. Through their performance, the troupe expresses the history, struggle and aspirations of the Palestinian people, specifically the fight to return to their homeland. The story culminates with the dancers' first visit to the demolished villages from which their grandparents were expelled in 1948.
The Chosen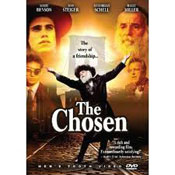 Set in the 1940s Brooklyn, The Chosen is the story of two teenage boys who become best friends despite huge differences in their upbringing. Danny (Robby Benson) is the son of an orthodox Hasidic Rabbi (Rod Steiger). Reuven (Barry Miller) comes from a progressive
Jewish family whose father (Maximilian Schell) stands at the forefront of the battle for Israeli statehood. Danny's every moment is devoted to religious study, while Reuven plays jazz piano and is intensely interested in the changing world around him. Their
family differences soon force both to make difficult choices. (Drama)
City of Joy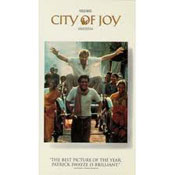 An American doctor, a British nurse and an illiterate Indian farmer join together to transform a Calcutta ghetto in this uplifting, inspirational movie starring Patrick Swayze and Pauline Collins (Shirley Valentine). Swayze stars as Max Lowe, a disillusioned surgeon who travels to India after a young patient dies on the operating table. But Lowe's determination to quit medicine is challenged when he meets a committed British nurse who runs a free clinic — and the livelihood of her neighbors — is threatened by the brutal local "godfather", Max teaches the impoverished Indians the strength of their own unity. (Drama)
Clancy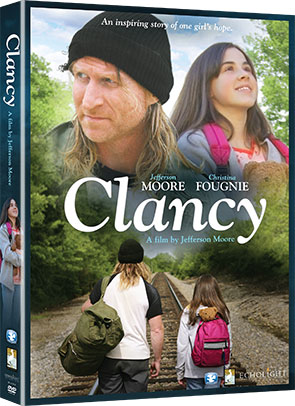 Clancy Miller (Christina Dawn Fougnie) is an abused 12 year-old who runs away to keep from getting taken away by social workers. Out on the streets she meets up with Nick (Jefferson Moore), an ill-tempered. homeless veteran.
A corrupt mayor (J. Robert Bailey) desperate for re-election, privately offers Nick a reward to keep the missing girl out of sight for a few days; the mayor's secret plan – to "find her" in grand fashion in an attempt to gain favor with the voters, who would view him as a hero.
A scuffle with a loan shark sends Nick and Clancy on the lam out of the city and into the nearby countryside. With this new development, the mayor's ambitions heighten with the prospect of a manhunt across county lines – culminating in a military style rescue / ambush on the unsuspecting derelict as the TV news cameras roll. (Drama)
Clear Lake, WI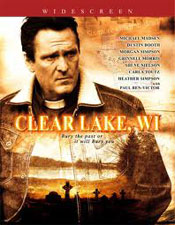 In 1994, residents of the small town of Cedar Lake, WI fell victim to a strange and horrible disease. As fears spread through the town, an influential local preacher (Michael Madsen) called the outbreak a supernatural punishment for the sins of the people and recruited a small group of high school students to help him kidnap the worst of the sinners … people who the preacher called sinners. By the time the government health officials arrived to find the cause of the outbreak, thirteen people had gone missing and most of the townspeople had fled. The government evacuated the remaining citizens and permanently quarantined the town. Fifteen years later, a documentary filmmaker tracks down the four surviving students and convinces them to return to Cedar Lake to tell
their side of the story. Upon returning to the empty town, strange things begin to happen. (Horror)
The Climb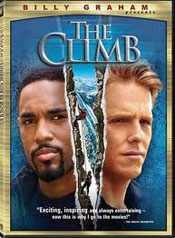 The flamboyant Derrick Williams (Jason George) and "safety man" Michael Harris (Ned Vaughn), two hotshot solo climbers, form a fire-and-ice relationship when they scale the ultimate summit in the Chilean
Andes. But no amount of training can prepare this turbulent team for the harsh reality of the climb, and their challenge escalates into a test of wills, character and sacrifice that pushes both men beyond limits.(Drama)
Close-Up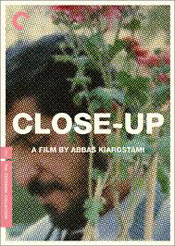 This fiction-documentary hybrid uses a sensational real-life event- the arrest of a man on charges that he fraudulently impersonated the well-known filmmaker Mohsen Makhmalbaf- as the basis for stunning, multilayered investigation into movies, identity, artistic creation, and existence, in which the real people from the case play themselves. With its universal themes and fascinating narrative knots, Close-up has resonated with viewers around the world. (Documentary)
The Color of Paradise
Academy Award-nominee Majid Majidi explores the world of a gifted blind boy at the mercy of his father's crippling sense of shame in The Color of Paradise. Mohammad joyfully returns to his tiny village on summer vacation from the Institute for the Blind, unaware of his widowed father's intentions to disown him in order to win the hand-and dowry-of a local woman. With the wedding swiftly approaching, Mohammad's future hangs precariously in the balance as his father struggles against his destiny, unable to see
the wonder of life and love that's so clear to his son. (Drama)
Coming Home: Hurricane Katrina 5 Years Later
*This film is not available through the center's film library, but can be purchased here.
Presented by the National Council of Churches USA; Produced by the Presbyterian Church USA (Horizons of the Spirit 2010)
"You have to remember one thing when you drive through my city: behind every broken window…behind every boarded up empty house…There is a family trying to come home." Five years later, some of these families are still trying to return home. The most destructive hurricane in U.S. history inspired a movement that brought thousands of volunteers from all over the world to work alongside families and communities desperately trying to return home. This new documentary gives insight into the relationships between volunteers and hurricane survivors and includes stories of how they have touched each other's lives.
The Conscientious Objector
*This film is not available through the center's film library, but can be purchased here.
Presented by the National Council of Churches USA; Produced by the Seventh-day Adventist (Horizons of the Spirit 2010)
The true story of Army Medic Desmond T. Doss, who overcame ridicule for his refusal to carry a weapon, then distinguished himself as a fearless saver of lives on the battle fields of the Pacific during WWII.  In one of the battles for Okinawa, unarmed and unprotected Doss saved the lives of 75 wounded men as well as that of his commanding officer, dragging them one at a time in the face of certain death to a cliff side where he lowered each of them by rope to the camp below.  Some of the GI's he saved including his Captain, were those who had mistreated him, but his unselfishness and concern for their lives won him the respect of the Army and our Nation which awarded him The Congressional Medal of Honor.
The Conspirator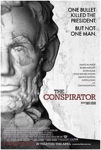 In the wake of Abraham Lincoln's assassination, seven men and one woman are arrested and charged with conspiring to kill the President and others. Against the ominous backdrop of post-Civil War Washington, war hero Frederick Aiken (James McAvoy) reluctantly agrees to defend the lone woman charged, Mary Surratt (Robin Wright), before a military tribunal. As the nation turns against her, Surratt is forced to rely on Aiken to uncover the truth and save her life. (Drama, based on real events)
Constantine and the Cross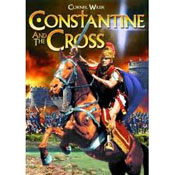 An ambitious young general navigates the treacherous halls of power in 4th century Rome, as he ascends to earn the title of "Constantine The Great." Returning to Rome from his post at the Empire's eastern frontier, Constantine's star is on the rise. With
treacherous rival Maxentius lurking patiently in the shadows, Constantine becomes emperor and begins his reign by declaring an end to the persecution of Christians. With Roman officials outraged by the controversial edict, Maxentius seizes the opportunity to depose his rival. The result is a bloody civil war between the Easter and Western armies that will forever change the course of history. (Drama, based on real events)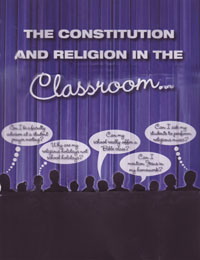 Produced by the Council for America's First Freedom, this DVD explores religious freedom as a core ideal of American democracy. The United States is, arguably, the most religiously diverse society in the world and, among developed nations, one of the most religious. Religious freedom is the first freedom listed in the Bill of Rights and is a fundamental right that every individual possesses, including students in public schools. The classroom is one of the most critical places where religious freedom can be both taught and lived. This video and guide were designed to assist teachers and students in First Amendment studies. The video and guide may be used in social studies classes and other courses of study, by high-school debate and forensics teams, as a general information resource and during National Constitution Day classes. (Educational)
Control Room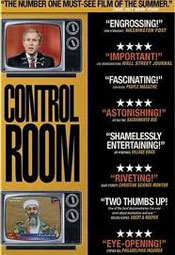 Control Room is a rare film that is both timely and timeless: timeless because it explores the ancient and complex relationship between the Western and Arab worlds and timely because it reveals how satellite television has changed the way wards are reported-
from news providers, driven by the patriotism of their audiences, to Army information officers, driven by military objectives. (Documentary)

"A Course in Miracles" curriculum is designed to bring enlightenment through transformation of the mind. The course offers a "mind-training" that directs participants toward continuing moments of giving and forgiving of each other, intending to lead – through physical, mental and emotional transformation – to a recognition that all are a Whole part of the Creative Reality of Eternal Life. "The Advent of a Great Awakening" is the outreach program of A Course in Miracles International and focuses on the principles of love and forgiveness as prescribed in the first 50 spiritual mind training lessons of A Course In Miracles. (Educational)
The Cow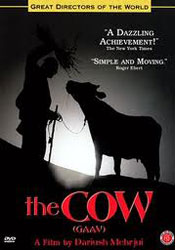 Influenced by Italian Neorealism, The Cow has the beauty and simplicity associated with the great films of that movement. In a small village in Iran, Hassan cherishes his cow more than anything in the world. While he is away, the cow mysteriously dies, and
the villagers protectively try to convince Hassan the cow has only wandered off. Grief-stricken, Hassan begins to believe he is his own beloved bovine. The Cow won great acclaim at the Venice Film Festival after being smuggled out of Iran in 1971, and was twice voted the best Iranian film ever made by a survey of Iranian film critics. (Drama)
Crimes and Misdemeanors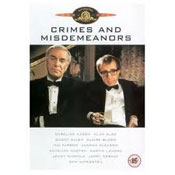 Cliff Stern (Woody Allen) is an idealistic filmmaker…until he's offered a lucrative job shooting a flattering profile of a pompous TV producer (Alan Alda). Judah Rosenthal (Martin Landau) is the pillar of his community… until he learns that his ex-mistress
(Anjelica Huston) plans to expose his financial and extramarital misdeeds. As Cliff chooses between integrity and selling out, and Judah decides between the counsel of his rabbi (Sam Waterston) and the murderous advice of his mobster brother (Jerry Orbach), each man must examine his own morality and make an irrevocable decision — that will change everyone's lives forever. (Drama)
Crossroad
Fueled by revenge, Michael sets up a meeting with Clef Robie, the man who murdered his wife and daughter six years earlier. But his plans of killing him come to a sudden standstill when unexpected events turn everything he has known upside down. Follow Michael as he reluctantly discovers that everything in life happens for a reason, and that we are all part of a bigger plan. (Drama)
The Crucible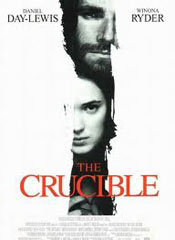 The setting is 17th century Salem, Massachusetts. A group of teenage girls meet in the woods at midnight for a secret love-conjuring ceremony. But instead of love, Abigail Williams (Winona Ryder) wishes for the death of her former lover's (Daniel Day-Lewis) wife. When the ceremony is witnessed by the town minister, the girls are accused of witchcraft. Soon the entire village is consumed by hysteria, and innocent victims are put on trial, leading to a devastating climax. (Drama)
The Cup
World Cup soccer fever sweeps into a remote Himalayan monastery and centuries-old traditions are threatened- the young monks will do just about anything to watch the final match, posing a unique challenge to the venerable lamas in charge. An engaging tale of colliding cultures, midnight escapades and daring secret plots. (Comedy)
D
Dastaar: Defending Sikh Identity
A restaurant owner beaten. A policeman fired. A 20-year subway conductor born in the U.S., threatened with job loss: All for wearing the signature turbans of their religion, Sikhism. Since 9/11, hate crimes and job losses have plagued the Sikh-American community, whose religion originated in India, and is not even Islamic. In response, the NYC Sikh community has organized to confront the bias and attacks, through legal suits, pressure on city officials and proactive public education. An excellent introduction to an often-misunderstood religion and the success of community activism.
Daughters of Wisdom
Enter the world of Kala Rongo Monastery in remote and rural Nangchen, Tibet, where 300 Buddhist nuns are receiving unprecedented educational and religious training, and preserving their rich cultural heritage even as they slowly reshape it. Daughters of Wisdom is an intimate portrait of these women and of the rare and exceptional spiritual community they have built with their own hands out of the dramatic mountain landscape that surrounds them. Some shy, some outspoken, all committed to the often difficult
life they have chosen, the nuns graciously grant us a never-before-seen glimpse of their vibrant community, and insight into their extraordinary lives. (Documentary)
The Day of the Dead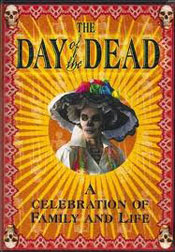 Celebrate the Day of the Dead through the eyes of dancers, artists and storytellers passionate about the most revered Hispanic holiday in the world. Filmmakers Robert D. Kline and Stephanie Heredia chronicle the vibrancy of several contemporary Day of the
Dead celebrations in Southern California, including live concert footage of Quetzal, the sounds and beat of Latin rock, highlighted by lead singer Martha Gonzales. Explore the colorful customs, meaning and artistic and cultural significance of this holiday that honors loved ones who have passed on, and discover how this traditional expression of love and respect for the dead is the ultimate celebration of life. (Documentary)
Dead Man Walking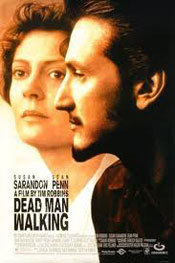 Sister Helen Prejean (Susan Sarandon), a compassionate New Orleans nun, is the spiritual advisor to Matthew Poncelet (Sean Penn), a vicious, angry and complex murderer awaiting execution. Her dedication is to help others, like Mathew, find salvation. But as she attempts to navigate Matthew's dark soul, she encounters a depth of evil that makes her question how far redemption can really go. Can she stave off the fateful day of execution long enough to save Matthew, or will she discover a truth that will rock the very foundation by which she lives her life? (Drama)
Deadline in Disaster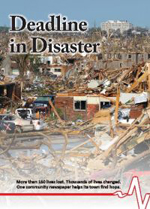 Joplin, Mo., changed forever on May 22, 2011. An EF-5 tornado ripped apart the southwest Missouri town of 50,000. One hundred sixty-one people died. Thousands of homes and businesses, including a hospital, were destroyed. Ten schools crumbled under the grinding force of the twister. This is the story of The Joplin Globe reporters who turned coverage to the horror of that day. Reporters made it to the newsroom not knowing if their friends family members and colleagues survived. And the paper rolled off the press just one hour late. (Documentary) 
Death and Transformation: The personal reflections of Huston Smith, Autumn 2006
This film is about Huston's dream for the culmination of this life. (Documentary)
Defamation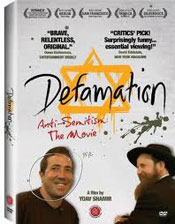 Intent on shaking up the ultimate "sacred cow" for Jews, Israeli director Yoav Shamir embarks on a provocative — and at times irreverent — quest to answer the question, "What is anti-Semitism today?" Does it remain a dangerous and immediate threat? Or is it
a scare tactic used by right-wing Zionists to discredit their critics? Speaking with an array of people from across the political spectrum (including the head of the Anti-Defamation League and its fiercest critic, author Norman Finkelstein) and traveling to places like Aushwitz (alongside Israeli school kids) and Brooklyn (to explore reports of violence against Jews), Shamir discovers the realities of anti-Semitism today. His findings are shocking, enlightening and —surprisingly — often wryly funny. (Documentary)
Deliver Us From Evil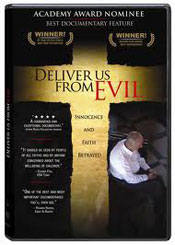 This award-winning and Oscar-nominated documentary recounts the tragic story of sexual abuse at the hands of a revered Catholic priest, Father Oliver O'Grady. Using interviews with O'Grady himself, confessions from the victims and their families, and unsettling
videotaped legal depositions of O'Grady's superiors, director Amy Berg reveals a disturbing and unforgettable portrait of sin, corruption, betrayal, and innocence forever lost. (Documentary)
The Devil's Miner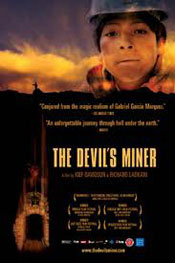 The Devil's Miner is an astonishing portrait of two brothers, 14-year-old Basilio and 12-year-old Bernardino, who work deep inside the silver mines of Cerro Rico, Bolivia. Raised without a father and living on the slopes of the mine, Basilio and his brother
must work the mines when they are not in school to help support their family and afford supplies vital to their education. In the mines, which date back to the 16th century, it is an ancient belief that the Devil determines the fate of those who enter. Basilio and his brother place their faith in the mountain devil's generosity, hoping to earn enough money so they can continue going to school — their only chance of escaping their destiny in the silver mines. (Documentary)
Devil's Playground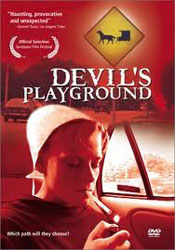 Given the choice, how many young people would endure eighteenth century religious strictures when they could indulge in twenty-first century pleasures? Amish youth are given just such a choice. On turning 16 they are turned loose to experience the outside
world until they can decide whether or not to commit to a lifetime within the community. With this freedom comes many conflicting emotions; full-blown teenage mayhem coupled with deep religious roots- a brutal combination. Devil's Playground follows four Amish
teens through this experience and is the first film to get inside the Amish community, revolutionizing our understanding of this unique American subculture. (Documentary)
Diary of a Country Priest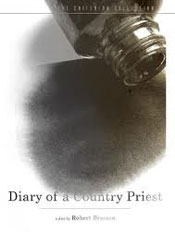 A priest (Claude Laydu) arrives in the French country village of Ambricourt to attend to his first parish. The apathetic and hostile rural congregation rejects him immediately. Through his diary entries, the suffering young man relays a crisis of faith that
threatens to drive him away from the village and from God.  (Drama)
DIRT! The Movie
"DIRT! The Movie" is an astonishing, humorous and substantial look at the glorious and unappreciated ground beneath our feet. Dirt feeds us and gives us shelter. Dirt holds and cleans our water. Dirt heals us and makes us beautiful. Dirt regulates the earth's climate. Why do we humans ignore, abuse and destroy out most precious living natural resource? Consider the results of such behavior: mass starvation, drought, floods and global warming. Narrated by Jamie Lee Curtis, "DIRT! The Movie" tells the story of humans trying to reconnect to dirt — the living skin of the earth. Traveling from the vineyards of California to the plains of Kenya, DIRT! Reveals how repairing our relationship with dirt can create new possibilities for all life on earth. (Documentary)
Divan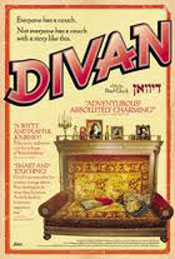 As a teenager, filmmaker Pearl Gluck left her orthodox Jewish clan in Brooklyn for secular life in Manhattan. Many years later, Pearl's father has one wish: that she marry and return to the community. Pearl, however, takes a more creative approach to mend the breach. She travels to Hungary to retrieve a turn-of-the-century family heirloom: a couch upon which esteemed rabbis once slept. En route for the ancestral divan, Pearl encounters a colorful cast of characters who provide guidance and inspiration, including a couch exporter, her ex-Communist cousin in Budapest, a pair of Hungarian-American matchmakers and a renegade group of formerly ultra-Orthodox Jews. Numbly clever and intensely illuminating, Divan is a documentary parable that offers the possibility of personal
reinvention and cultural re-upholstery. (Documentary)
This Divided State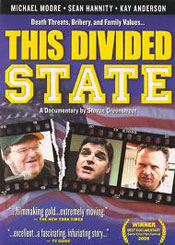 When liberal filmmaker Michael Moore is invited to speak at Utah Valley State College, it creates a firestorm not usually seen in the heart of conservative Mormon country. A media frenzy follows, as does Fox News' Sean Hannity who agrees to speak at UVSC
prior to Moore's engagement. Protests, anger, and a bribery attempt by a local businessman to stop Moore's appearance punctuate this documentary that cuts to the heart of the "red versus blue" rift in the nation. Will conservative activists prevent Michael Moore from speaking? Will Utah's liberals win their fight for freedom of speech? The answer lies somewhere within This Divided State. (Documentary)
Divine Horsemen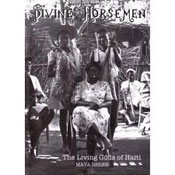 A journey into the fascinating world of the Voudoun religion of Haiti filmed by Maya Deren during 1947-51, and edited posthumously by Teji and Cherel Ito. The viewer attends the rituals of Rada, Petro and Congo cults, whose devotees commune with the cosmic powers through invocations-ritual offerings, song and dance. Also featured are the Rara and Mardi Gras celebrations. Although best-known as a pioneer of the independent experimental cinema, Maya Deren was also a Voudoun initiate, and hence able to take her camera and recorder where few have gone before or since. The soundtrack conveys the stirring, invocatory power of the ritual drumming and singing. (Documentary)
Divine Prescription: Faith, Health and Community
*This film is not available through the center's film library, but can be purchased here.
Presented by the New York Board of Rabbis (Vision & Values 2012 Series)
Who cares for those who are sick but have no resources to combat their illness? DIVINE PRESCRIPTION, a one-hour interfaith documentary, examines some of the amazing people who do just that, understanding the veracity of the oft quoted Talmud precept: "Whoever saves a life, it is considered as if he saved the entire world." By offering a broad array of physical and mental health programs to all people who are sick or suffering, regardless of their ability to pay, faith groups are implementing the principles of their holy texts on a daily basis. In the words of one of the people of faith who volunteers their time to care for the sick, "If you take your faith seriously in any way, you realize that is a part of the deal. It's something we are called to do."
Dogma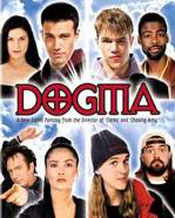 In this hilarious comic fantasy from writer/director Kevin Smith (clerks, Chasing Amy) two banished angels (Ben Affleck and Matt Damon) find a loophole that would get them back into Heaven. The only snag? They'll be destroying existence in the process. In
an effort to stop them, the overworked Voice of God (Alan Rickman) taps cynical mortal Bethany (Linda Fiorentino) to save the world by preventing the angels from reaching their unholy destination: New Jersey! Throw in two unlikely prophets named Jay and Silent Bob (Jason Mewes and Kevin Smith), the quick-witted yet little-known thirteenth apostle (comedian Chris Rock) and a sexy, former muse with a case of writer's block (Salma Hayek, after the sunset) and you've got an hysterical and thrilling race against time
packed with an all-star cast that Entertainment Weekly called "one of the ten best movies of 1999!" (Comedy)
Doing Time, Doing Vipassana
This award-winning documentary takes viewers into India's largest prison- known as one of the toughest in the world- and shows the dramatic changes brought about by the introduction of Vipassana meditation. This is the story of a strong woman named Kiran
Bedi, the former Inspector General of Prisons in New Delhi. It tells how she strove to transform the notorious Tihar Jail, once a hellhole of crime, into an oasis of peace. It is a story of an ancient meditation technique called Vipassana, as taught by S.N. Goenka, which helps people to take control of their lives and channel them towards their own good and the good of others. Most of all, it is the story of the prison inmates who underwent profound change, and who realized that incarceration is not the end but possibly the beginning of a new life. (Documentary)
Doubt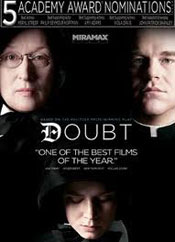 Based on the Pulitzer Prize and Tony Award-winning play, Doubt is a mesmerizing, suspense-filled drama with riveting performances from Meryl Streep, Philip Seymour Hoffman, Amy Adams and Viola Davis, that will leave you pinned to the edge of your seat. Sister
Aloysius Beauvier (Streep), the rigid and fear-inspiring principal of the Saint Nicholas Church School, suffers and extreme dislike for the progressive and popular parish priest Father Flynn (Hoffman). Looking for wrongdoing in every corner, Sister Aloysius believes she's uncovered the ultimate sin when she hears Father Flynn has taken a special interest in a troubled boy. But without proof, the only thing certain is doubt. (Drama)
When his brother is murdered, Rana Singh Sodi finds himself dealing with national tragedy and personal loss in the wake of the Sept. 11 attacks, finding supporting in community and fighting to reclaim the american dream. Rana's story demonstrates that courage and hope have the power to overcome hate. Winner, Best Feature Documentary at the Arizona International Film Festival in 2007.
The Dybbuk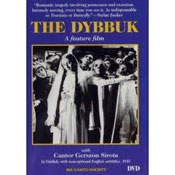 Years after their parents had made a pledge that they marry, a young couple meet and fall in love. The father of the young man had long before perished and the young woman's father forgetting his vow, keeps the two apart. The film is the story of unfulfilled
love of broken promises and of the supernatural, as the dybbuk, the persona of the youth, enters his beloved's body and possesses her. (Drama)
E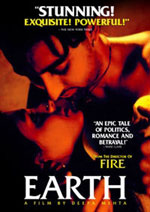 Directed by Deepa Mehta, the film takes place in 1947 at the time of the British division of the Indian subcontinent into Muslim-dominated Pakistan and Hindu-Sikh dominated India. It is told through the eyes of an 8-year-old girl, who watches her household and city crumble as ethnic and religious conflicts erupt. The film depicts what happens to a group of friends from Muslim, Hindu, Sikh and Parsi backgrounds in Lahore, in the region of Punjab, when it is divided in two during the partition. An estimated 11 million people caught on the "wrong" side of the border during the division are driven from their homes. The girl watches as anarchy and chaos also divide friends and family. (Drama)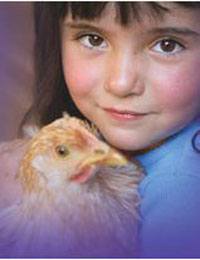 This short documentary produced by the Humane Society of the United States explores Christian perspectives on the treatment of the world's millions of factory-farmed animals. A growing number of Christians are changing their diets and consumer purchases because how animals are treated in factory farms is inconsistent with their beliefs. Some demand better treatment of farm animals, while others simply leave animals off their plates. In the film, Dale and Elaine West share how their Christian faith led them to give up meat consumption. The couple lives on a farm that has been turned into an animal sanctuary. The film is part of the Humane Society's "All Creatures Great and Small" campaign, a project of its Animals & Religion program. (Documentary)
Elmer Gantry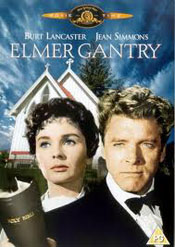 Handsome, opportunistic, immoral. Traveling salesman Elmer Gantry (Burt Lancaster) is all this and more. So when he stumbles into a revival meeting and discovers that he can hustle money in a tent-show as easily as in a saloon, Gantry converts to evangelism.
Joining forces with Sister Sharon Falconer (Jean Simmons), he delivers demon-bashing oratories that bring him fame and fortune. But when an old flame (Shirley Jones) re-appears, Gantry is forced to confront demons of a more worldly order- long-buried secrets
that will make his "saintly" life a veritable Hell on Earth! (Drama)
Esther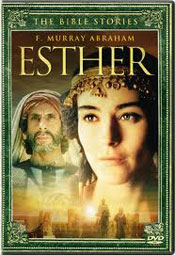 Following the conquest of Babylon, the King of Persia gives a banquet for his people at which he requests the presence of his wife Vashti. As she refuses the King's demand, Ahasuerus disowns Vashti and goes in search of her replacement. In his harem, he
meets the young girl Esther who immediately captivates him with her charm and beauty. Unaware of her Jewish heritage, King Ahasuerus falls in love with Esther. Esther then reveals to Ahasuerus that she is Jewish and asks him to show her people mercy, because of a planned genocide of the Jews by the King's right-hand man, Haman. In doing so, she saves the lives of many innocent peple and paves the way for their return to Jerusalem. (Historical drama)
Evan Almighty
Evan Baxter (Steve Carrell) is a congressman who says he wants to change the world. But when God (Morgan Freeman) hears him and answers his prayers, he visits Evan and tells him to build an arc. Doubtful until arc-building tools and materials are dropped off at his house and animals begin pairing up to board ship, Evan's life takes a serious turn to chaos and hilarity. (Comedy, Adventure)
Exiles
Romain Duris and Lubna Azabal give charismatic and sensual lead performances as Zana and Naima, a bohemian Parisian couple, who impulsively set off for Algeria. In the classic road movie tradition, international award-winning director Tony Gatlif (Latcho
Drom) evocatively charts the young couple's odyssey through memorable encounters and indelible images of foreign landscapes. The vibrant soundtrack propels Exiles with its fusion of percussive contemporary music and mesmerizing traditional ethnic rhythms that reconnect the couple with their lost heritage. (Drama, Adventure)
The Exorcism of Emily Rose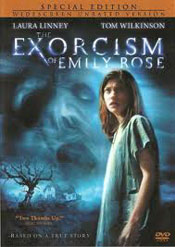 Oscar nominees Laura Linney and Tom Wilkinson delve into the supernatural in this thriller based on a true story that will test your resolve, and ultimately your faith. Emily Rose (Jennifer Carpenter) was an average teenage girl who was the target of terrifying
demonic forces that would ultimately shock a town and torment her soul. But was she, as many believed, possessed? In an attempt to clear the clergyman who exorcised Emily, a skeptical attorney (Linney) awakens to the discovery that powerful spiritual forces may actually exist. This harrowing film unfolds like a recurring nightmare from which there is no waking. (Horror)
The Exorcist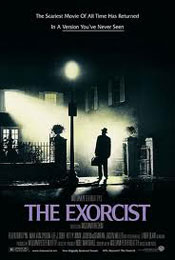 The 1973 horror classic, a theatrical imagining of William Peter Blatty's novel, purports to be based upon real events occurring in the late 1940s. In this film, two Catholic priests attempt to save a 12-year-old girl from Washington, D.C. of possession-like symptoms that escalate as the film progresses. Frequently featured on lists of the scariest movies of all-time, The Exorcist retains the distinction of inspiring several cinemas, upon its release, to provide sickness bags to moviegoers. (Horror)
Eyes on the Prize: America's Civil Rights Years
Eyes on the Prize is an award-winning six-hour documentary series on the civil rights movement that brilliantly illuminates the struggle for racial equality and social justice. Produced by Blackside, the series uses compelling human stories to engage viewers in the landmark events of 1954 to 1965. Henry Hampton, the creator and executive producer of the series, is recognized as one of the world's most acclaimed documentary filmmakers. Using words and perspectives from people who were determined to make our nation live up to its promise of equality, Eyes on the Prize teaches essential lessons about race, leadership, and justice for all. (Documentary, history)
F
Faith & Doubt at Ground Zero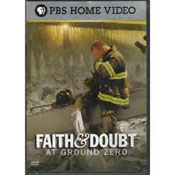 Explore how the spiritual lives of both believers and non-believers have been challenged in the aftermath of September 11 by difficult questions of good and evil, God's culpability,, and the potential for darkness within religion itself. From survivors who were pulled from the wreckage of the Twin Towers to the widow of a New York City firefighter; from priests and rabbis to security guards and opera divas; from lapsed Catholics and Jews to Buddhists, Muslims and atheists, FRONTLINE explores and illuminates the myriad of spiritual questions that have come out of the terror, pain, and destruction at Ground Zero. (Documentary)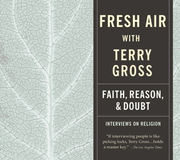 Terry Gross is host of the public radio program "Fresh Air." This three-CD set features interviews with Karen Armstrong, Julia Sweeney, Tim Lahaye, Pastor John Hagee, Akbar Ahmed, Reynolds Price, Bishop Gene Robinson, Richard Dawkins, Francis Collins, Steven Waldman, and more. Religion is often discussed on "Fresh Air," Gross says, "not to convert anyone but to have an ongoing conversation about how different religions address the most fundamental questions about life, death, joy and suffering." Guests interviewed come from a range of views, from faith being a central part of their lives or devoting their lives to studying religious traditions and texts, to those who have abandoned their faith, don't believe in God or who are concerned religion might do more harm than good. (Audio, Documentary)
Fall from Grace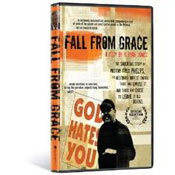 With the recitation of three provocative words- "God hates fags"- Reverend Fred Phelps ignited a firestorm of controversy in sleepy Topeka, Kansas, a maelstrom that has continued with his aggressively polarizing rhetoric on such heated issues as homosexuality
and the war in Iraq. This penetrating and thought-provoking documentary follows Phelps' transformation from an award-winning civil rights attorney to an incendiary preacher whose extreme interpretations of Bible scriptures have reached millions around the globe. Replete with shocking interviews and rare Phelps footage, Fall from Grace paints a powerful portrait of hatred in America, one that forces viewers to reexamine the quintessentially American right of free speech. (Documentary)
Faustina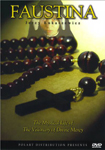 Faustina is a drama on the life of Blessed Sister Faustina Kowalska, a member of the Sisters of Our Lady of Mercy, based upon her experiences recorded in her spiritual diary. (Drama, based on real events)
Fiddler on the Roof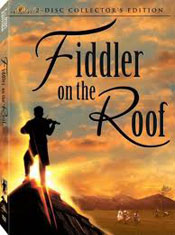 Tevye (Topol) is a poor milkman in czarist Russia, where he provides for five unmarried daughters and a sharp-tongued wife. Faced with mounting financial strain and growing anti-Semitism, Tevye strives — like a fiddler on a roof — to maintain balance despite
the precarious nature of his situation. (Musical, Drama)
Fierce Goodbye: Living in the Shadow of Suicide
*This film is not available through the center's film library, but can be purchased here.
Presented by The National Council of Churches USA; Produced by MennoMedia
In the Fierce Goodbye: Living in the Shadow of Suicide documentary, five loving and courageous families take you to the innermost depths of their heartbreak and pain to bring hope and healing to others dealing with the numbing aftereffects of suicide. Additional families, individuals, mental health experts, Bible scholars and theologians add their experiences and insights in dealing with the issue of suicide. Fierce Goodbye is a groundbreaking look at the role of faith and suicide: Where is my loved one now? Can they be forgiven? How can I still have faith and go on?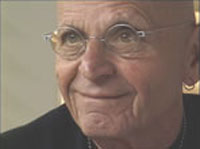 Narrated by Ali MacGraw, this documentary spotlights the stories of three everyday people: Miguel, a 20-something New Yorker and former felon who uses yoga to help inner-city teens change their lives; Susan, a dyed-in-the-wool Christian in Jackson, Miss., who turns to yoga while battling cancer; and Frank, an 81-year-old yoga instructor in California who is a former alcoholic and absentee father. Through yoga, each character undergoes a significant shift in awareness of the self in relation to family and society, making the film an inspiring testament to yoga's transformative, regenerative and transfiguring power. (Documentary)

From the makers of "Facing the Giants," this drama tells the story of Capt. Caleb Holt (Kirk Cameron), a firefighter who "never leaves his partner behind" when fighting a fire with his co-workers, but is letting the fire burn out at home. After his wife asks for a divorce, Caleb talks to his father about their situation and his father loans him a book called "The Love Dare." While reading the book and going through its 40-days of practices, Caleb faces his flaws and weaknesses, renews his commitment to his marriage, commits his life to Christ and rekindles his love for his wife. (Drama)
Fish Out of Water
What does the Bible really say about being gay? Inspired by the experience of coming out as a lesbian to her sorority sisters during her senior year at Vanderbilt, filmmaker Ky Dickens explores the Biblical passages used to condemn homosexuality in this
informative yet entertaining documentary. Interweaving whimsical animation with enlightening interviews from the lesbian and gay community as well as with theologians and academics from across the country, Fish Out Of Water breaks down seven key passages – from Adam and Eve to Sodom and Gomorra – while confronting the debate over translation and historical context that affect today's interpretations of the Bible. (Documentary)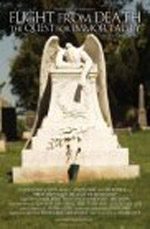 Narrated by Gabriel Byrne, this seven-time Best Documentary award-winning film is the most comprehensive investigation of humankind's relationship with death ever captured on film. Hailed by many viewers as a "life-transformational film," the film uncovers death anxiety as a possible root cause of many of our behaviors on psychological, cultural and spiritual levels. With footage shot in eight countries, it features an all-star cast of authors, philosophers and researchers exploring what humans do to assuage fear of death. (Documentary)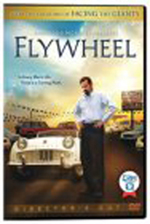 Jay Austin wants to sell used cars in the worst way — and that's exactly how he does business at his dealership. Promising more than he can deliver, he'll do whatever it takes to sell a car. Manipulation permeates all his relationships, including with his wife and son. But as he works on restoring a classic convertible, Austin begins to see God working on restoring him as well. Coming face-to-face with how he conducts himself, Austin begins the ride of his life: he commits to honoring God with his business, his relationships and his life. The film is straightforward about its Christian inspiration, but the story focuses on living a moral life, rather than abstract spiritual truths. (Drama)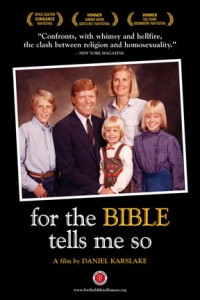 Does God condemn homosexual relationships? Is there a chasm between Christianity and homosexuals – and is it too wide to cross? Is the Bible used as an excuse to hate? These questions and more are addressed in this award-winning documentary, which reconciles homosexuality and biblical scripture. It follows the experiences of five Christian, American families – including those of former House Majority Leader Richard Gephardt and Episcopal Bishop Gene Robinson – to show how some people of faith handle having a gay child or family member. The film offers healing, clarity and understanding to those caught in the crosshairs of scripture and sexual identity. (Documentary)
Four Days in July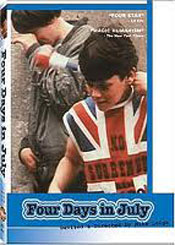 Two Couples, one Catholic, one Protestant, exist on two sides of the chasm that is everyday life in Northern Ireland. Both women are expecting babies, both couples tell off beat stories, both couples get by with what little they have. Yet Mike Leigh allows
his actors to show not how much but how little these two couple have in common. "Four Days in July" is wonderful yet scathing look at the turmoil that has engulfed Northern Ireland for generations. (Drama)
The Fourth Wise Man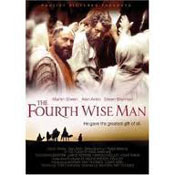 Based on Henry van Dyke's classic, "The Story of the Other Wise Man," a fictional story set in biblical times, told in gently comic terms. It concerns a Magi named Artaban (Martin Sheen) who studies the prophecies and witnesses a sign in the heavens that
he hopes will lead him and his faithful servant, Orantes (Alan Arkin), to the Messiah. Artaban takes with him three precious gifts to present to the Messiah. For 33 years, Artban and Orantes pursue Jesus, only to miss him at every turn. Along the way, Artaban
uses his gifts to help people in dire need. He now has nothing to present to the Messiah when he finds him. The story culminates on Easter Sunday as Artaban, old and dying, finally encounters the new King, bringing peace to his final moments of life. (Drama)
The Fox in the Chicken Coop
Amitz Dolniker has all the qualities of a great Knesset (Israeli Parliament) member: intelligence, charisma, and a love for political warfare. But when his weak heart catches up with his aggressive lifestyle, Dolniker's doctor orders him to recuperate far
from the heat of politics. What better place to rest than Ein Kamonim, a tiny town in the middle of nowhere whose beautiful citizens live blissfully without electricity and telephones? In this sublime land of horse-drawn carriages, the chaos and corruption
of the outside world is the stuff of folktales… or is it? Dolniker, for whom peace and quiet are bitter medicine, is aghast to discover that the innocents of Ein Kamonim know nothing about Israeli politics. The aging Dolniker is quickly revved up to "liberate"
these ignoramuses with democracy…whether they like it or not! (Comedy, Drama)
Freedom Riders
From the distributor: In 1961, segregation seemed to have an overwhelming grip on American society. Many states violently enforced the policy, while the federal government, under the Kennedy administration, remained indifferent, preoccupied with matters abroad. That is, until an integrated band of college students — many of whom were the first in their families to attend a university — decided, en masse, to risk everything and buy a ticket on a Greyhound bus bound for the Deep South. They called themselves the Freedom Riders, and they managed to bring the president and the entire American public face to face with the challenge of correcting civil-rights inequities that plagued the nation. (Documentary, history)
Freedom Sings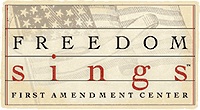 A program of the First Amendment Center, Freedom Sings is a critically acclaimed multimedia experience with an all-star cast of musicians, now in its 11th year of touring the country. The presentation features music that has been banned or censored or has sounded a call for social change, and it invites audiences to experience the First Amendment in a new way. This entertaining, irreverent and inspiring program is packed with live music, video and narration, and showcases hit songwriters, engaging performers and Grammy Award winners. (Music)
Friendly Persuasion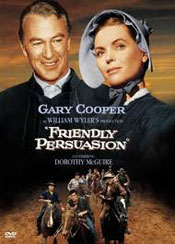 For two years the Civil War has been elsewhere. Now Confederate forces are nearby, looting and burning. It is time to fight back, Jess Birdwell's neighbors insist. Yet Birdwell, a Quaker, knows there must be a better way to settle things. (Comedy, Drama)
Francesco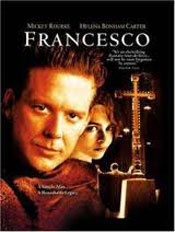 This gripping tale tells the story of St. Francis of Assisi, one of the world's most revered Saints and founder of the Franciscan order. In flashback, his followers record the remarkable memories of his life. (Docudrama)
Francis of Assisi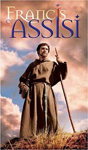 Bradford Dillman is the lusty adventurer who was born into a life of privilege, but, upon hearing the voice of God, trades in his sword for a cross, in this epic tale of courage and sacrifice helmed by famed Casablanca director
Michael Curtiz. (Historical Drama)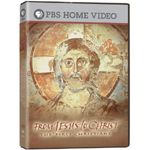 "Frontline," a series of investigate documentary films produced by WGBH-TV in Boston, explores the life of Jesus and the movement he started, challenging familiar assumptions and conventional notions about the origins of Christianity. Drawing upon new and sometimes controversial historical evidence and interviews with the nation's leading New Testament scholars, the series transports the viewer back two thousand years to the time and place where Jesus once lived and preached. The film traces Jesus' life, focusing on the events that occurred after and he died and on his first followers, the men and women whose belief, conviction and martyrdom created a major movement that transformed the Roman Empire in the space of only three hundred years. (Documentary)
G
Galileo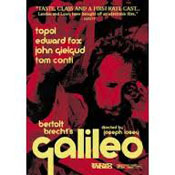 Challenged by a new student, tutor and theorist Galileo co-opts emerging telescope technology and discovers irrefutable proof of the heretical notion that the earth is not the center of the universe. But in a rigid society ruled by an uneasy alliance of
aristocracy and clergy already undermined by the Plague and the Reformation, science is a threat and enlightenment is a luxury. Faced with either death at the hands of the Inquisition or recantation to a hypocritical but all powerful Papacy, Galileo must choose
between his own life and the restless scientific curiosity that he has spurned family, friends and wealth to pursue. (Biography, Drama)
Gandhi
Sir Ben Kingsley stars as Mohandas Gandhi in Richard Attenborough's riveting biography of the man who rose from simple lawyer to worldwide symbol of peace and understanding. A critical masterpiece, Gandhi is an intriguing story about activism, politics,
religious tolerance and freedom. But at the center of it all is an extraordinary man who fought for a nonviolent, peaceful existence, and set an entire nation free. (Biography, Drama)
The Garden at the End of the World
Since the American invasion, massive reconstruction and aid efforts, and the homecoming of millions of refugees, Afghanistan is still experiencing widespread hunger, homelessness and lawlessness. In this 50 minute documentary we travel through this ancient and troubled land with Rosemary Morrow, an Australian aid worker who brings her considerable wisdom and expertise to the task of reconstruction. By trade Rosemary is a horticulturalist who for many years has been an expert in the field of Permaculture, an
agricultural technique that enables individuals and communities to feed themselves using environmentally sustainable methods. (Documentary)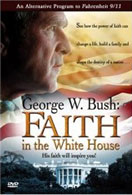 Billed as the conservative alternative to Michael Moore's "Fahrenheit 9/11," the documentary outlines the significant role Christianity plays in the life and presidency of George W. Bush. The film provides an insider's view of how Bush's dedication to faith, prayer and application of God's word transformed his life and continues to inform his decisions, worldview and leadership. (Documentary)
Goddess
The film is set in 1860 at Chandipur, in rural Bengal, India. Kalikinkar Roy, the patriarch, is an aging widower. He is a respected landlord and a devotee of the Hindu goddess, Kali. Umaprasad, Doyamoyee's husband, is away studying in Calcutta. She looks
after her old father-in-law. She has a soft spot for her nephew Khoka, with whom she enjoys a fond relationship. Roy has a revelation in a dream that his daughter-in-law Doyamoyee is an incarnation of the goddess Kali. He insists she be worshiped. Then, a dying child is placed at her feet and he is placed at her feet and he is miraculously cured. (Drama)
God in America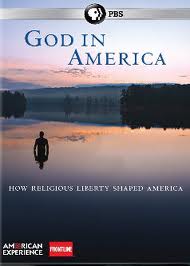 God in America is a sweeping history of how religious faith has shaped America. Interweaving documentary footage, historical dramatizations, and interviews with religious historians, this documentary series is an in-depth exploration of the historical role of religion in the public life of the United States. (Documentary)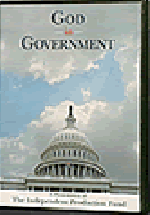 This documentary explores the complex relationship between religion and politics in the contemporary world. With the United States as the focal point, and Iran, Israel and India as object lessons, the film asks fundamental questions: What are the consequences when religion and politics become intertwined? What are the fault lines along which tensions and conflicts arise? What is the appropriate relationship between "church" and "state" in a modern society? (Documentary)
The God Who Wasn't There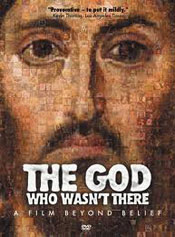 Holding modern Christianity up to a bright spotlight, this groundbreaking film demands answers to the questions few dare to ask. Your guide through the world of Christendom is former fundamentalist Brian Flemming, who unflinchingly examines believers and
the origins of their beliefs. He gets help from such luminaries as Jesus Seminar fellow Robert M. Price, historian Richard Carrier and PEN award-winning author Sam Harris. (Documentary)
God's Next Army
Evangelical Christians are pinning their hopes for the future on Patrick Henry College, a new school at the edge of Washington D.C.'s urban sprawl. Though small, it has for the last few years had more White House interns than any other college in America,
and it's well on its way to achieving its goal of producing the next generation of fundamentalist Christian political leaders. God's Next Army follows members of the incoming freshmen class through their training, their rapid conformity to the college's many
strict rules, and out into the real world, where they work towards their mission of molding America into a Christian Republic. (Documentary)
God's Outlaw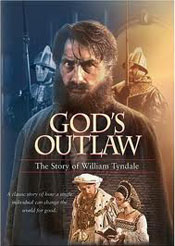 A true story, God's outlaw is about international politics, church intrigue, cold-blooded betrayal, and false justice ending in a criminal's death. But it's also about victorious faith and spiritual triumph over some of the greatest political and religious
forces known in the 16th century. A simple God-seeking man, William Tyndale somehow became one of the most wanted men in England and all of Europe. Pursued by King Henry VIII, Lord Chancellor Sir Thomas More, and the Pope's personal legate Cardinal Wolsey, he darted across Europe to avoid capture- always pushing to complete the task that obsessed him. The task was translating the Bible into English and publishing it for his fellow countrymen- Englishmen who lived in a country where the Bible and even prayers
in English were outlawed by a harsh and rigid religious establishment. Today he is renowned as "the father of the English Bible," and is recognized as one of the major leaders of the English Reformation. But the tale of how he lived and died as "God's outlaw" is a compelling "rest-of-the-story," and is especially a moving encouragement for modern people of faith. (Drama, based on real events)
Going My Way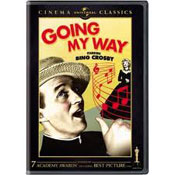 Best Actor winner Bing Crosby shines as Father O'Malley, a young priest new to an established but financially flailing parish. When his philosophies conflict with those of curmudgeonly Father Fitzgibbon, the result is a timeless story of patience, compromise
and  — just maybe — understanding. (Musical, Comedy, Drama)
The Gospel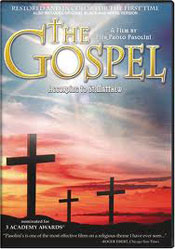 Pier Paolo Pasolini's masterpiece comes to life in color for the first time in this beautifully told film about the life of Jesus Christ according to St. Matthew. The story begins with His birth and illustrates how His teachings attracted not only His disciples,
but crowds of believers. When the Pharisees, chief priests and elders learn of Jesus, they conspire to have Him arrested, beaten, tried and crucified on the cross. (Drama, Biography)
The Golem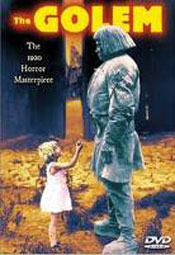 In 16th Century Prague, Rabbi Loew creates a terrifying giant Golem from clay to protect his people from their persecutors. Employing sorcery, he brings the artificial man to life, endowing him with human emotions. Famulus, Loew's evil assistant, manages
to take control of the Golem, commanding it to perform sordid criminal acts culminating in the kidnapping of the Rabbi's beaufitul daughter, Miriam. The monster, outraged by his vile misuse, rebels and a deadly rampage ensues. (Fantasy, Horror)
The Gospel Road
Music legend Johnny Cash stars in, signs, and narrates the timeless tale of Christ's life. This passionate labor of love, which Cash also directed, features his original songs, as well as others by June Carter Cash and Kris Kristofferson. (Drama, Music)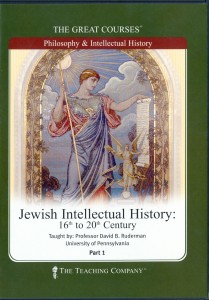 DVDs from The Teaching Company feature engaging professors from Ivy League, Stanford, Georgetown and other leading colleges and universities sharing their best lectures with lifelong learners. (Educational)
The Center on Religion & the Professions has numerous lectures available, including:
After the New Testament: The Writings of the Apostolic Fathers
American Religious History
Apostle Paul
Augustine
Beginnings of Judaism
Book of Genesis
Books That Have Made History
Buddhism
Classical Mythology
Early Christianity: The Experience of the Divine
From Jesus to Constantine
Great Figures of the New Testament
Great Ideas of Philosophy, 2nd Edition
Great World Religions, 2nd Edition
Historical Jesus
History of Christianity in the Reformation Era
History of the Bible: The Making of the New Testament Canon
Introduction to Judaism
Introduction to the Study of Religion
Jesus and the Gospels
Jewish Intellectual History
Lives of Great Christians
Lost Christianities
Luther: Gospel, Law and Reformation
Mystical Tradition: Judaism, Christianity, and Islam
No Excuses
Old Testament & New Testament (set)
Philosophy of Religion
Popes and the Papacy
Questions of Value
Religion in the Ancient Mediterranean World
Religions of the Axial Age: An Approach to the World's Religions
Science and Religion
St. Augustine's Confessions
Story of the Bible
The Great Mystery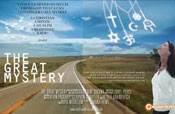 The Great Mystery explores the greatest topic of our time. Imagine not only the end of war, spurred by religious intolerance, but the possibilities for ending the ills of mankind with the force and power of the organized religions working together. All
social issues; poverty, hunger, and conflict could be eradicated in 5 years. (Documentary)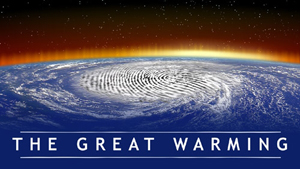 Narrated by Alanis Morissette and Keanu Reeves, the film argues that humans are changing the planet's climate, and only humans can take action to stop or slow those changes. It travels around the world to show how climate change is affecting people's lives and what people are doing to handle climate change and plan for the future. It also looks at the economic, social and political impacts of climate change and threats to the environment, health and quality of life. The film shows responses from a range of people urging action on climate change, from scientists and architects to automobile designers and evangelical Christian leaders. The film's message is that people have both an individual and collective moral responsibility to reverse climate change. (Documentary)
The Great Sadness of Zohara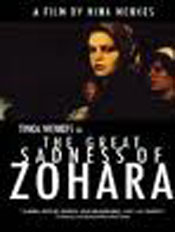 "The Great Sadness of Zohara" was shot on location in Israel and North Africa. The film traces the solitary, mystical journey of a Jewish girl (Tinka Menkes), who leaves Jerusalem for Arab lands. The film was created entirely by the two sisters, who traveled
alone, stayed in cheap hotels and used public transportation, completing the entire work for under $7,000. (Documentary)
The Greatest Story Ever Told
This glorious epic is an inspiring, grand-scale re-creation of the life of Jesus of Nazareth, from his humble birth and teachings to His crucifixion and ultimate resurrection. (Drama, Biography)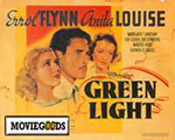 Starring Errol Flynn, this classic tells the story of Newell Paige, a young surgeon who takes the blame for a patient's death, caused by his mentor, and is asked to resign. Discouraged that his loyal sacrifice ended his career, Paige goes to Montana to try to find meaning in life by offering himself as a "guinea pig" for an experimental vaccine. He leaves behind Phyllis, the deceased woman's daughter, with whom he's fallen in love. Angry at her mother's death, Phyllis seeks solace from Reverend Harcourt who tells her that all becomes clear when people see the "green light." As Phyllis travels to Montana on a mission of forgiveness, Paige falls ill and nearly dies. Under Harcourt's counsel, he has a religious experience. (Drama)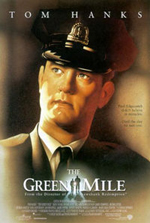 Paul Edgecombe (Tom Hanks) is in charge of death row in a 1935 Louisiana penitentiary. The cell block is called "The Green Mile" due to its green linoleum floor — the path an inmate walks from his cell to the room with the electric chair. Edgecombe's life changes with the admission of John Coffey (Michael Clarke Duncan), who was convicted of the rape and murder of two young sisters. Coffey possesses a miraculous, mysterious power to heal, and Paul realizes he is innocent of the crime. While Coffey awaits execution on death row, he infects others with life. (Drama)
A Guide to Meditation Techniques
Stress is one of the major causes of illness throughout the world today and for modern symptoms, an ancient yet extremely effective practice seems to lend itself perfectly as the cure: meditation. The roots of this art originated from ancient texts in Asia
and the Far East relating to well-known, popular practices such as yoga. A group of well-being experts guide you through different techniques, including yoga, tai chi, candlelight and other similar practices. The program includes a special Waking Meditation
section, visualization techniques and aesthetic visual sequences, including seascapes, clouds and candles, all set to calming music that will help you unwind and relax. Each section can be practiced as a whole routine or in easy bite-sized sessions in this
beautifully shot program. (Self-help)
H
Hard Road Home
Exodus Transitional Community, a program in Harlem dedicated to breaking the cycle of incarceration that ensnares so many people of color on the streets of New York. The trick to Exodus is that its staff knows firsthand what it's life to go to jail. They're ex-cons — a badass group of do-gooders who are reaching their clients like no one could who hasn't
walked a mile in prison shoes. The characters aspire to freedom and security "on the outside," while grappling with the constant challenges posed by poverty, addiction, peer pressure, suspicion, the immediate needs of loved ones, and the relentlessness of rage, despair, and the desire to escape. (Documentary)
Harishchandra and Viswamitra (Animated Hindu Stories)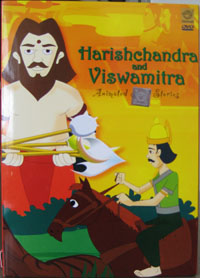 Harishchandra was the 28th king of the Solar dynasty. He was renowned for goodness and justice. He had two unique qualities: he always kept his word and he never told lies. These were tested in his life by circumstances that led him to poverty and separation from his family. But he stood by his principles and succeeded it the end. Vishwamitra was a king in ancient India and a valiant warrior. He wanted to attain the same spiritual power as the sage Vasishta. He undertook a 1,000-year penance and Brahma named him a Rajarishi or royal sage. After a 10,000-year-long penance, Brahma named him a brahmarishi (Vasishta's equal). (Animated, Historical)
Hell House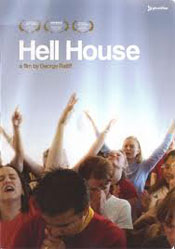 Hell Houses are the evangelical Christian church's answer to a haunted house, a Fundamentalist fright night meant to scare the nonbeliever. These houses of horrors don't rely on the traditional gimmicks of ghosts and goblins. Instead, they
recreate scenes that graphically depict such modern-day evils as botched abortions, AIDS-related deaths, fatal drunk driving crashes, date rapes and drug-induced suicides. With full behind-the-scenes access, Hell House chronicles the making of these contemporary fire-and-brimstone sermons. (Documentary)
Hidden India
From the distributor: The state of Kerala, lying along India's southwest coast, is one of the world's most remarkable places, a society where all peoples of all religions have lived together in peace and harmony for centuries. The film introduces today's audiences to the culinary traditions and culture of this fabulous region. Viewers visit tropical lowlands studded with coconut palms and rice paddies and the cool mountain ranges of the Ghats where cardamom, pepper, cinnamon, ginger, and tea grow. Along the way, viewers join women preparing some of Kerala's diverse dishes and learn how to really eat Indian food. Tracing the culinary history and customs of Kerala immerses the viewer in broader cultural traditions of this unusual state. Colorful religious festivals, dramatic boat races, parading elephants, magnificent lyrical dances, and haunting music all contribute to an exotic mix of sights, tastes, and sounds. (Documentary, travel)
Hiding and Seeking
A film about hope for the future, tolerance for the "other," and an exciting inter-generational saga about revisiting the past. This award-winning documentary tells the dramatic and emotional story of a Jewish father who journeys with his two ultra-Orthodox sons back to Poland to try to find the Christian farmers who hid their family from the Nazis. To his sons that is a land whose people are beyond redemption. The father hopes that if they can find examples of decency among Poles his sons will recognize the
potential for goodness in all people. (Documentary)
A History of Christianity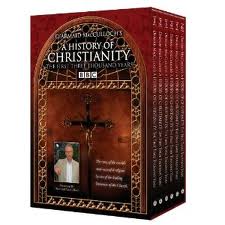 A History of Christianity is a six-part series presented by Diarmaid MacCulloch, an Oxford history professor whose books about Cranmer and the Reformation have been acclaimed as masterpieces. The series will reveal the true origins of Christianity and delve into what it means to be a Christian. (Documentary)
The History of the Devil
Satin, Lucifer, the Dark One, the Prince of Darkness… The Devil has had many names and forms over the centuries, and has been blamed for just about every kind of disaster in history. The History of the Devil charts the evolution of the idea of a supreme
embodiment of evil from the time of the ancient gods to the present day. This provides insightful analysis of the origins of the Devil and the way in which it has been used over the centuries. This fascinating and informative story is told through archaeological facts, paintings and interviews with academics, historians and church members. (Documentary)
Holy Smoke!
Kate Winslet and Harvey Keitel add scintillating performances to a seductive, darkly hilarious motion picture. While on a journey of discovery in exotic India, beautiful young Ruth Barron (Winslet) falls under
the influence of a charismatic religious guru. Her desperate parents then hire PJ Waters (Keitel), a macho cult deprogrammer who confronts Ruth in a remote desert hideaway. But PJ quickly learns that he's met his match in the sexy, intelligent and iron-willed Ruth. (Comedy, Drama)
The epic legend of King Richard the Lionhearted and his struggle to save Christendom's holiest city, Jerusalem, from its Muslim conqueror Saladin is explored in this drama-documentary using original Muslim and Christian sources, as well as interviews with experts from both the East and West. Filmed in the Middle East, it tells the story that defined religious conflict for centuries and transformed Richard and Saladin into legends. The program starts with examples of how these two figures still cast long shadows over contemporary Christian-Muslim relations. It features scholarly commentary by both British and Arab experts, not only as a caution against using religion to justify military or political ambition, but as a reminder that the cornerstone for lasting peace between religiously divided peoples may be mutual respect. (Documentary)
Home to Tibet
Home to Tibet is a rare view into the world of Tibet and its people. This film documents a Tibetan refugee's return to his occupied homeland for the first time since his escape 12 years earlier. It is the compelling story of one person's confrontation with his past, his country's past, his future, and his people's future. Stunning archival footage provides the historical context for this extraordinary human drama. (Documentary)
House of Life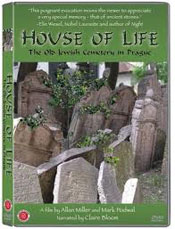 House of Life tells the story of The Old Jewish Cemetery in Prague, the site of layer upon layer of buried members of the once-vibrant Jewish community. Almost a million people from all over the world now visit the cemetery each year, and House of Life chronicles
its history, which is rich in lore, mysticism, tradition and philosophy. Tales of great rabbis and philanthropists and the story of the giant golem, created from clay to protect the Jewish people, are narrated by Claire Bloom. The cemetery- and film- serve as a powerful reminder of the indomitable spirit of a people compelled to honor their past and preserve the lessons of history. (Documentary)
I
I Believe in You: Faith's Response to Intimate Partner Violence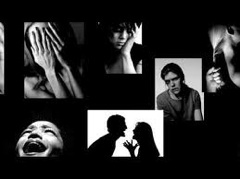 Faiths' Response to Intimate Partner Violence is an extraordinary interfaith documentary that explores the stories of survivors of abuse and the response of faith groups to address their needs. (Documentary)
I'm a Morman Advertising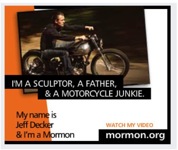 While our backgrounds and experiences are diverse, we share a deep commitment to Jesus Christ, to each other, and our neighbors. Watch these stories of faith in the everyday lives of Mormons in I'm A Mormon Advertising. (Documentary)
I, The Worst of All
Assumpta Serna stars as the brilliant and beautiful poet Sister Juana Ines de la Cruz in this magnificent portrayal of 17th Century Mexico. In order to pursue her love of writing, Juana enters the convent and gains international renown. When the Inquisition comes, the local Vicereine (Dominique Sanda) becomes Juana's protectress and erotic muse. Based on the novel "The Traps of Faith." (Drama)
In God's Name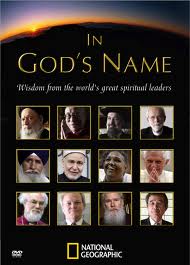 In God's Name explores the complex questions of our time through the intimate thoughts and beliefs of 12 of the world's most influential spiritual leaders. (Documentary)
Inherit the Wind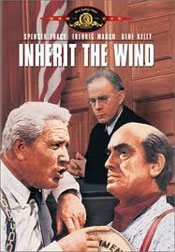 Jake Lemmon and George C. Scott star in this remake of the dramatization of the 1925 Scopes "monkey trial", in which a schoolmaster is tried for teaching the theory of evolution. (Drama, based on real events)
Inside the Koran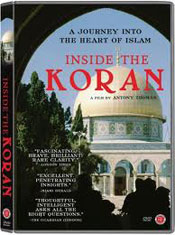 The Koran is one of the most ideologically influential texts in the world, with over a billion Muslims following its precepts. Yet within this singular religious community there are profound differences in attitudes about peace, violence, punishment, forgiveness,
and the status of women. This eye-opening film goes deep into the heart of the Muslim world to explore the history and current state of Islam. It also delves into the personal lives of its subjects, who range from ayatollahs and grand imams to simple farmers and women living in veiled seclusion. Their relationship with this holy Book reveals a complex, beautiful and often contradictory guide for humanity. (Documentary)
Inside Mecca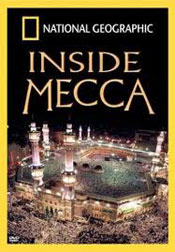 Few non-Muslims have glimpsed its sacred glories. All Muslims are drawn by its holy summons. Now, travel to Islam's most revered city to experience a spiritual phenomenon that has endured for more than fourteen centuries Inside Mecca. (Documentary)
In the Light of Reverence
Across the USA, Native Americans are struggling to protect their sacred places. Religious freedom, so valued in America, is not guaranteed to those who practice land-based religion. Every year, more sacred sites — the land-based equivalent of the world's
great cathedrals- are being destroyed. Stripmining and development cause much of the destruction. But rock climbers, tourists, and New Age religious practitioners are part of the problem, too. The biggest problem is ignorance. In the Light of Reverence tells the story of three indigenous communities and the lands they struggle to protect: the Lakota of the Great Plains, the Hopi of the Four Corners area, and the Wintu of northern California. (Documentary)
In the Spirit of Peace
After September 11th, religion becomes the vehicle for a community looking for commensurability in the midst of an environment that would rather seek quick answers to a larger problem. (Short film, documentary)
Into Great Silence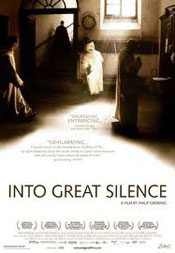 Nestled deep in the postcard-perfect French Alps, the Grande Chartreuse is considered one of the world's most ascetic monasteries. In 1984, German filmmaker Philip Groning wrote to the Carthusian order for permission to make a documentary about them. They
said they would get back to him. Sixteen years later, they were ready. Groning, sans crew or artificial lighting, lived in the monks' quarters for six months-filming their daily prayers, tasks, rituals and rare outdoor excursions. This transcendent, closely observed film seeks to embody a monastery, rather than simply depict one- it has no score, no voiceover and no archival footage. What remains is stunningly elemental: time, space and light. One of the most mesmerizing and poetic chronicles of spirituality ever created, Into Great Silence dissolves the border between screen and audience with a total immersion into the hush of monastic life. (Documentary)
Intolerance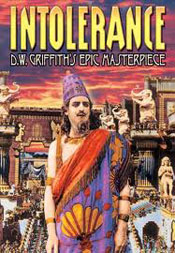 The lavish, innovative epic weaves four separate stories that depict the mance of hate, from ancient civilization up to the present day, tied together by a poignant motif of life's continuous struggle with good vs. evil in which the Eternal Mother (Lillian
Gish) is seen rocking the cradle of humanity. D. W Griffith's superb dramatization of intolerance is realized through the fall of Babylon, the Pharisees' condemnation of Jesus Christ, the persecution of Huguenots in 16th-century Paris during Catherine de Medici's
regime and a contemporary morality play wherein social reformers destroy a young couple's pursuit of happiness. (Drama)
Islam: Empire of Faith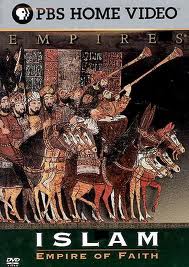 The three-hour program tells the spectacular story of the great sweep of Islamic power and faith during its first 1,000 years. (Documentary)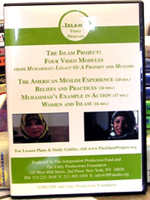 This film produced by The Islam Project aims to provide resources for teachers and others presenting the diversity – cultural, political, ideological and religious – found in the world's Muslim communities. The film has four thematic segments or modules suitable for community and classroom settings. Modules provide a structure for dialogue by offering new topics for each session. Themes include "The American Muslim Experience," "Beliefs and Practices," "Muhammad's Example in Action," and "Women and Islam." The film aims to help teachers answer students' questions about the nature of Islam and its role in the world. (Educational)
• Also available: Teacher guides and student resources produced by the Council on Islamic Education
J
Jacob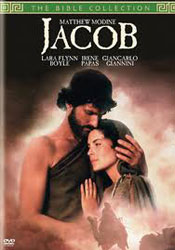 For seven long years, Jacob has labored to earn the right to marry beautiful Rachel. Now the seven years are up — but Rachel's devious father substitutes his elder daughter on the wedding night. Matthew Modine and Lara Flynn Boyle play Jacob and Rachel in
one of the greatest love stories from the Bible. Highlights of Jacob's life — how he usurped his brother Esau's birthright and blessing, the pillow of stone, the ladder to heaven, wrestling with God — are set against the heartache and hope of his relationship
with the woman he seems destined never to possess. Sustained by his faith in God and his love for Rachel, Jacob perseveres and becomes the father of the 12 tribes of Israel. (Historical drama)
The Jazz Singer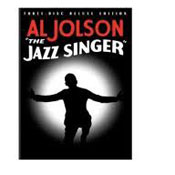 Cantor Rabinowitz is concerned and upset because his son Jakie shows so little interest in carrying on the family's traditions and heritage. For five generations, men in the family have been Cantors in the synagogue, but Jakie is more interested in jazz and ragtime music. One day, they have such a bitter argument that Jakie leaves home for good. After a few years on his own, now calling himself Jack Robin, he gets an important opportunity through the help of well-known stage performer Mary Dale. But Jakie finds that in order to balance his career, his relationship with Mary, and his memories of his family, he will be forced to make some difficult choices. (Musical, Drama)
JC in the Hood
JC in the Hood is a story of religious redemption, following four lost souls in the inner city of Los Angeles. A prostitute, a gang-banger, an alcoholic and a drug addict are all in need of spiritual guidance from big brother Jesus Christ. JC roams the hood unnoticed but
ever present. All four people are eventually given a second chance to redeem themselves by accepting God into their everyday lives. JC; An uplifting story of hope and redemption proposing that everyone deserves a second chance to find and worship God.
Jerusalem: Center of the World
From the distributor: Covering a sweeping history of over 4,000 years, the film explores the founding of the city, the birth and convergence of the world's three major monotheistic religions, and the key events in Jerusalem's history as described in the Hebrew and Christian Bibles, the Talmud, the Hagaddah, the Koran, and the Hadith. (Documentary, religion)
Jesus Camp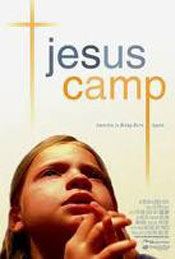 Jesus Camp follows Levi, Rachael, and Tory to Pastor Becky Fischer's "Kids on Fire" summer camp in Devil's Lake, North Dakota, where kids as young as 6 years-old are taught to become dedicated Christian soldiers in "God's army." The film follows these children at camp
as they hone their "prophetic gifts" and are schooled in how to "take back America for Christ." (Documentary)
Jesus Christ Superstar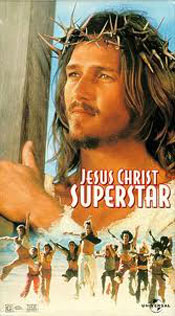 This dazzling interpretation of the hit Tim Rice-Andrew Lloyd Webber rock opera tells the story of Christ's (Ted Neeley) final weeks in a bold and epic production. Shot entirely on location in Israel, producer-director Norman Jewison creates a brilliant
example of modern moviemaking with groundbreaking vision and the unforgettable songs of Rice and Webber. (Drama)
Jesus in India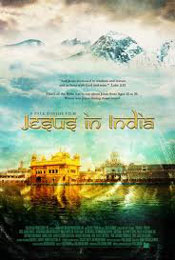 A former Fundamentalist from Texas is ousted from his church for asking unwelcome questions. "If God wanted you to know that, it would have been in the Bible," he is told, "so stick to worrying about your own salvation." But that's not good enough for Edward
T. Martin, who undertakes a seeker's quest across 4,000 miles of India in search of answers and evidence about where Jesus was during the "Hidden Years" from ages 12 to 30. You will think long and hard about the startling surprises he discovers regarding Jesus in India. (Documentary)
Jesus of Montreal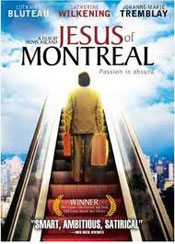 A Montreal shrine seeks to inspire its congregants by modernizing its historically successful — yet predictable — staging of the Passion play. A promising cast of vibrant young actors sign on, fresh from perfume commercials, pornographic films and an affair
with the basilica's priest- to quickly drive the production to become a smash hit. But as the play enjoys this success, the actors become more and more challenged to separate their real lives from their lives onstage. (Drama)
The Jewish Americans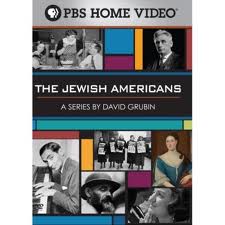 Acclaimed filmmaker David Grubin traces 350 years of Jewish American history, from the arrival of the first Jews in 1954 up to the present day. "The Jewish Americans" tells the story of the struggle of a tiny minority to make their way into the American mainstream while, at the same time, maintaining a sense of their own identity as Jews. (Documentary)
Jews and Christians A Journey of Faith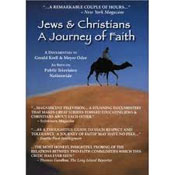 For the first time ever, a documentary that explores common beliefs, traditions and rituals shared by Judaism and Christianity. Based on the book "Our Father Abraham: Jewish Roots of the Christian Faith" by Dr. Marvin Wilson, it also examines how contemporary Jews and Christians perceive each other. (Documentary)
The Jewish People: A Story of Survival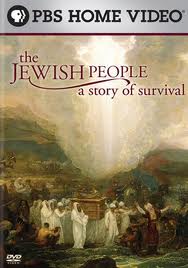 From slavery to the loss of their homeland; from exile to anti-Semitism; from pogroms to near annihilation in the Holocaust, how did they endure while so many other communities vanished? Hosted by Martha Teichner, "The Jewish People: A Story of Survival" explores some of the answers. (Documentary)
A Jihad for Love
Fourteen centuries after the revelation of the holy Qur'an to the Prophet Muhammad, Islam today is the world's second largest and fastest growing religion. Muslim filmmaker Parvez Sharma travels the many worlds of this dynamic faith, discovering the stories of its most unlikely storytellers: lesbian and gay Muslims. A Jihad for Love was filmed in 12 countries and 9 languages and comes from the heart of Islam. Looking beyond a hostile and war-torn present, it reclaims the Islamic concept of a greater Jihad, whose true meaning is akin to "an inner struggle" or "to strive in the path of God" — allowing its remarkable subjects to move beyond the narrow concept of Jihad as holy war. (Documentary)
Joan of Arc at the Stake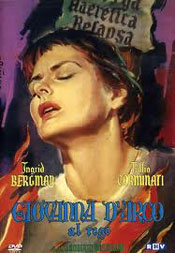 An Italian interpretation of a French opera, this version is based on a medieval miracle play with music by Arthur Honegger. Ingrid Bergman's Joan is one of the few nonsinging roles and she brings to it the grace and emotion that elevates this tragedy to a classic.
Bergman had played the role of Joan before to tepid critical response. But the difference here is Rossellini. His vision of Joan's questioning is magnificent and underlines the moral ambiguity inherent in the story. Rossellini's film questions God's participation in our existence and draws our attention to Joan's own doubts about her destiny. (Musical, Drama)
Joseph
Cast into a pit by his jealous brothers, young Joseph pleads for mercy. Instead, the brothers sell the terrified boy into slavery in Egypt. But Joseph turns this agonizing betrayal into triumph. Joseph uses his gift for divining dreams to rise from slave
to Pharaoh's most trusted aide, saving Egypt from seven years of famine. Then his brothers travel to Egypt in search of food…and right into Joseph's power. "Forgiveness is greater than vengeance," Joseph declares. "Compassion more powerful than anger." But
can he forgive so grievous a wrong?  (Historical drama)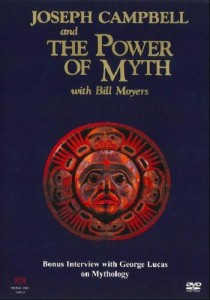 This six-part, six-hour encounter between teacher-mythologist Joseph Campbell and student-journalist Bill Moyers (recorded in the two years preceding Campbell's death in 1988) covers a galaxy of topics related to Campbell's central themes: Mythology is humanity's universal method of seeking the transcendental, and "follow your bliss" is the timeless formula for spiritual satisfaction. An exhilarating journey into the mind and spirit of a remarkable man, a legendary teacher and a masterful storyteller, conducted by TV journalist Moyers in the acclaimed PBS series. (Documentary)
Journey into Buddhism Dharma River
Yatra is the Sanskrit word for pilgrimage or spiritual journey. As the first documentary in the Yatra Trilogy, Dharma River is a timeless journey through legendary rivers to the greatest Buddhist temples and mystical sites of Laos, Thailand, and Burma. It
offers a direct experience of lost civilizations, sacred spaces, and ancient traditions. The Buddha image reverberates continually through Dharma River and in dozens of temples, caves, and shrines, yet it is never the same. The film's narration explores the different cultural representations of this universal icon of inner peace and its contemporary relevance. (Documentary)
Journey into Buddhism Vajra Sky Over Tibet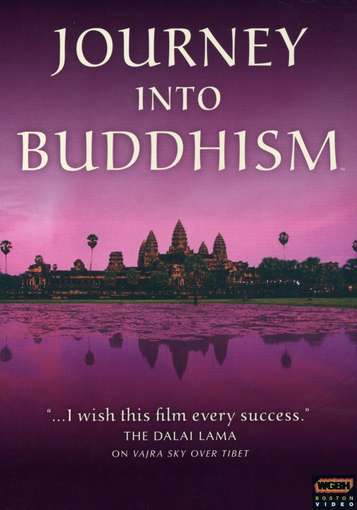 Vajra is the Sanskrit word signifying the thunderbolt of illumination, and yatra is the word for pilgrimage or spiritual journey. This enthralling third documentary offers a cinematic pilgrimage to central Tibet, bearing witness to the indomitable faith
of its endangered Buddhist community and the imminent threat to its very survival. Journey into the living traditions of this vanishing civilization and explore the universal ideals of wisdom, compassion,
and inner peace at the very heart of this ancient Buddhist culture. (Documentary)
A Journey of Spirit
*This film is not available through the center's film library, but can be purchased here.
Presented by the Union for Reform Judaism; Produced by Ann Coppel Productions (Horizons of the Spirit 2012 series)
This inspirational story of the pre-eminent Jewish singer/songwriter Debbie Friedman offers insights into the woman and her music, and the influence of her music across boundaries of religion, culture, age and gender. Experience the positive influence that one determined woman can have on the spiritual lives of Jews, as well as the infinite power of music to generate community, spirituality, and healing.
The Joy Luck Club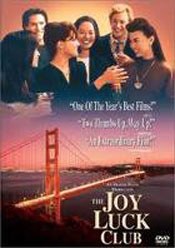 Based on the powerful best-selling book authored by Amy Tan, The Joy Luck Club tells the uplifting story of four remarkable friends whose extraordinary lives are filled with joy and heartbreak. Their lifelong friendship reveals a mosaic of the startling events and conditions
that have shaped their lives and how these experiences have affected the hopes and dreams they hold for each of their children. (Drama)
K
Kadosh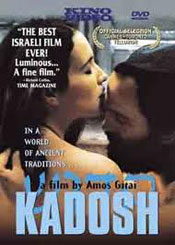 Set in the Mea Sherim quarter of Jerusalem, an enclave of the ultra Orthodox, Kadosh explores hermetic world almost never seen on the screen. Here for ten years the pious Rivka has devoted herself to her husband Meir, but their marriage remains childless.
Presumed barren, she is rejected by her community, which prizes children above all else. The story that follows relates the harrowing fate of Rivka, and also her beloved sister Malka- in love with a young man who has fled the community to lead a secular life. (Drama)
Keeping the Faith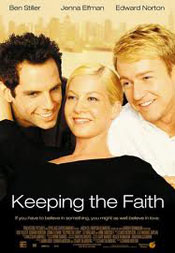 Ben Stiller, Jenna Elfman and Edward Norton star in Keeping the Faith, a sexy romantic comedy so fresh and funny, you'll fall head over heels in love! Jake Schram (Stiller) and Brian Finn (Norton) are single, successful, extremely popular guys who have been
best friends since, well, forever. They are about to be reunited with their other best childhood buddy — the feisty, lanky tomboy, Anna (Elfman). Anna has grown into a high-powered, workaholic beauty whose reentry into their lives turns this old circle of
friends into a love triangle — a very complicated one at that, because Jake's a rabbi and Brian is a priest. (Comedy)
Kepulihan: Stories from the Tsunami
*This film is not available through the center's film library, but can be purchased here.
Presented by the National Council of Churches USA; Produced by the Presbyterian Church USA
'Kepulihan: Stories from the Tsunami' chronicles the struggles and triumphs of three survivors as they rebuild their communities and reclaim their lives. As the filmmakers return to Sumatra each year, survivors viewed their interviews and stories from the previous year, reflected upon where they had been and shared new stories. The result is a unique time-lapse documentary that captures healing and transformation, while leveraging the power of story to the survivors. They remind us that life does not end with each disaster but continues to be reclaimed with each day. To learn more, visit http://thetsunamifilm.com.
K*KE Like Me
Provocative, mischievous and difficult to dismiss, filmmaker Jamie Kastner's first-person docu-essay dissects identity politics by exploreing the question, "What does it mean to be perceived as Jewish?" For answers, Kastner vists a Parisian suburb noted
for its tolerance, where a street interview reveals a darker side of modern Europe; poses some pointed questions to conservative pundit Pat Buchanan; and makes a trip to Auschwitz to observe how a site of extreme evil has been transformed into a tacky tourist
attraction. Through it all, Kastner's personal journey becomes a universal exploration — funny and frightening, quirky and surprising — of identities, images, and the mystery of tribal definition; of difference, self-conception and misconception, of bigotry
and oversensitivity. (Documentary)
Kiki's Delivery Service
Kiki is an enterprising young girl who must follow tradition to become a full-fledged witch. Venturing out with only her black car, Jiji, Kiki flies off for the adventure of a lifetime. Landing in a far-off city, she sets of a high-flying delivery service
and begins a wonderful experience of independence and responsibility as she finds her place in the world. (Animated, Adventure)
King Tut: Secrets Revealed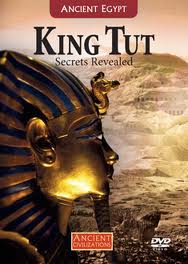 Learn about the fabulous treasures within the tomb of the pharaoh known as King Tut, from objects of staggering beauty to hundreds of practical items that were provided for the king's journey to the underworld. (Documentary)
Koyaanisqatsi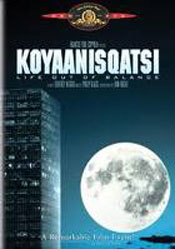 Contrasts the tranquil beauty of nature with the frenzied hum of contemporary urban society. Uniting breathtaking imagery with a hauntingly evocative, award-winning score, it is "original and fascinating" (People). (Musical, Documentary)
Krishna (Animated Hindu Stories)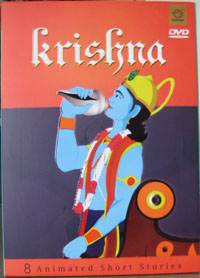 Krishna is known as Protector, Warrior, King, Hero and Legend to millions of devotees around the world. Stories about him include a divine incarnation, a pastoral childhood and his life as a heroic warrior and teacher. This DVD contains eight short stories: Krishna and King Arasandha; Krishna and King Nriga; Krishna and King Paundaraka; Krishna and Jambhavan; Krishna and Sudhama; Krishna and Demon Vrika; Krishna and Narragasura; and Krishna Saves Draupadi. (Animated, Historical)
The Ku Klux Klan: A Secret History
It has been among the most powerful fraternal organizations in America, boasting up to four million members, and has survived for more than a century by wrapping its doctrine of hate and intolerance around the ideals of Christianity and patriotism. This
film reveals the dark heart of this controversial organization. Join authors David M. Chalmers and Wyn Craig Wade as they race the history of the Klan from its birth in 1866 to the present. Discover how it adapted and responded to "crises" like the Civil Rights Movement and affirmative action. Witness interviews with the Klan's Grand Dragon and Imperial Wizard and listen as civil rights activists offer a starkly opposing viewpoint. (Documentary)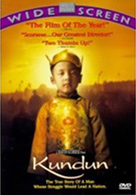 Directed by Martin Scorsese, the film is based on the life and writings of the 14th Dalai Lama, the exiled political and spiritual leader of Tibet. In 1937, in a remote area of Tibet, a 2-year-old child is identified as the reincarnation of the Dalai Lama, referred to by Tibetans as "Kundun" – "The Presence." At 4, the child begins schooling as a Tibetan Buddhist monk and as head of state. At 14, the Chinese invade Tibet and the Dalai Lama is forced into a rocky coalition government. He meets with Chinese leader Mao Zedong but, ill and persecuted, flees to India in 1959, tormented by visions of Tibetans' slaughter under Chinese rule. The Dalai Lama, known internationally today for promoting compassion and tolerance, continues to live in exile in India. (Biography)
L
Last Stop Kew Gardens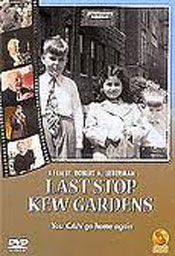 How did the unassuming New York "immigrant village" of Kew Gardens give birth in the 1940s and '50s to stars of film, TV, and comedy? Director and best-selling novelist Robert H. Liberman returns to his hometown to find out how the Americanized kids of Holocaust survivors- like TV's Jerry Springer, comedian Robert Schimmel, Josh Brand, Rona Elliott and others- grew up to make a big impact on America's culture. This engrossing documentary is one of few to explore the lives and success stories of children of Holocaust victims. (Documentary)
The Last Temptation of Christ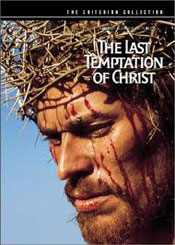 At last, Martin Scorsese's most personal masterpiece can be seen outside of the controversy it engendered, and be seen for what it is: a 15-year labor of love. Nikos Kazantzakis' landmark novel comes to breathtaking life in this moving and spiritual film. (Historical drama)
The Last Wave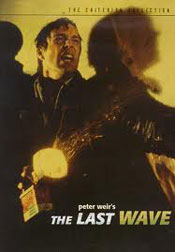 Richard Chamberlain stars as Australian lawyer David Burton, who takes on the defense of a group of aborigines accused of killing one of their own. He suspects the victim has been killed for violating a tribal taboo, but the defendants deny any tribal association.
Burton, plagued by apocalyptic visions of water, slowly realizes his own involvement with the aborigines…and their prophecies. (Drama)
Left Behind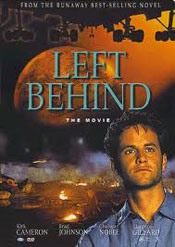 On an overseas flight to London, journalist Buck Williams (Kirk Cameron) and pilot Rayford Steele (Brad Johnson) are caught in the middle of the most incredible event in history. Suddenly, without warning, dozens of passengers simply vanish into thin air.
But it doesn't stop there. It soon becomes clear that millions of people are missing from around the world. As chaos and anarchy engulf the world, both men set out on vastly different paths in a desperate search for answers. (Drama)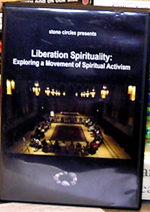 In recent years, activists have begun to understand the need for a deeper grounding in wisdom, connection and vision in their work for social change. Spiritual activism – committed to practices that invite liberation among individuals, groups and the world – is a fundamental part of this phenomenon. This short film explores the themes and threads of this burgeoning movement, based on a 2005 gathering of a diverse group of leaders and allies with the goal of uncovering common beliefs, values and strategies. (Documentary)
The Life and Passion of Jesus Christ and From the Manger to the Cross
Both films on this DVD depict well-known incidents in the life of Jesus Christ. In quite different ways, both were also ambitious milestones of the young, relatively untried cinema; both won world fame, huge audiences and a screen life of decades when most
secular films of the time measured their commercial life in weeks. (Documentary)
A Life Apart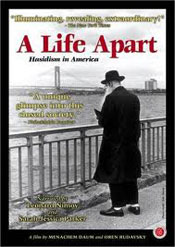 In New York City, the Hasidim are a common sight- but even here their way of life remains a mystery to those outside their community. With their use of Yiddish, their distinctive clothes and their strict observance of Jewish ritual and law, the Hasidim are considered by many an insular people with little connection to mainstream America. And yet their values are those that many Americans find most precious: family, community, and a life of meaning. In this extraordinary intimate film, seven years in the making,
we are taken into the depths of the Hasidim's joyous, sometimes harsh, and often beautiful world. From mystical tales to mesmerizing music, Rebbes to Holocaust survivors, A Life Apart reveals a strange, insular world few outsiders have seen, and fewer yet could imagine. (Documentary)
Lilies of the Field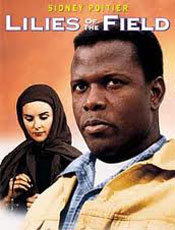 Homer Smith (Sidney Poitier), an itinerant handyman, is driving through the Arizona desert when he meets five impoverished nuns. Stopping to fix their leaky farmhouse roof, Homer discovers that not only will the Mother Superior not pay him for the job, but
she also wants him to build their chapel — for free! Hesitant at first, Homer soon finds himself single-handedly raising the chapel and the financing. But although he will not receive a monetary reward, Homer knows that when his work is done, he'll leave that
dusty desert town a much better place than when he found it. (Drama)
Little Buddha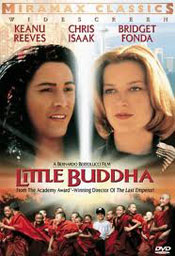 In a big American city, a boy and his family discover a story about a prince in a land of miracles. But the miracle becomes real when Tibetan monks appear, searching for their leader's reincarnation- who they believe has been reborn in the boy. Suddenly,
their worlds meet, leading the Americans on extraordinary adventure! (Drama)
Living Goddess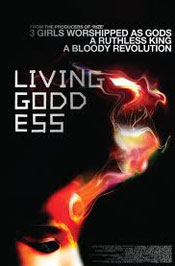 Living Goddess is a powerful portrait of a young girl venerated as a goddess growing up in a country on the verge of civil war. This is the story of Sajani, who is worshiped as one of three living goddesses in the Himalayan kingdom of Nepal, and whose peaceful
existence is contrasted with violent political turmoil that threatens their traditional way of life. With beautiful imagery and an intimate story, Living Goddess unfolds a world of spirituality and political turbulence through the eyes of a young schoolgirl. (Documentary)
The Longest Hatred: A Revealing History of Anti-Semitism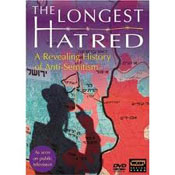 Why can't Jews, Arabs, and Palestinians coexist? The answers are deep-rooted, complex, and fully detailed in this stunning history of Jewish persecution. (Documentary)
Long Nights Journey Into Day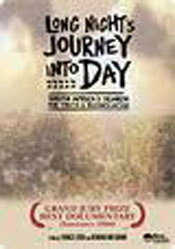 "I urge my colleagues, students, and friends to see this film if they have any interest in South Africa's brace effort to face the truths of apartheid and resistance- or if they have any interest in understanding the shapes of human suffering, cruelty, and
compassion." — Martha Minow, Harvard Law School (Documentary)
Long Road Back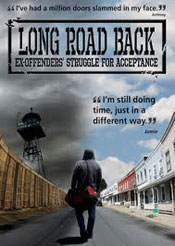 A prison door clangs shut. The reverberation echoes with immense meaning both for the person locked up and those left on the outside. But the reality is that once offenders have served their terms and leave prison, doors still slam shut. Feel the heartbreak
and the victories as you follow a young woman putting her life back together after 11 years in prison, experience the difficulties ex-offenders face when looking for a job, and see how mental illness complicates an ex-offender's life. (Documentary)
Lorenzo's Oil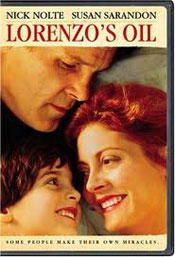 For Augusto and Michaela Odone, the news that their five-year-old son, Lorenzo has a rare terminal disease is sobering, to learn there is no known cure is devastating. Despite the prognosis, the Odones embark on an extraordinary mission of love, consulting
and sometimes colliding with the world's top doctors and scientists in the quest to save their son. Their relentless struggle tests their marriage, their beliefs and the boundaries of conventional medicine in this critically acclaimed hit from director George
Miller. (Drama)
Lost Boys of Sudan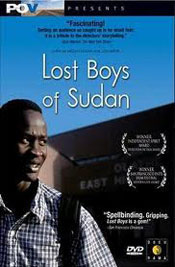 Lost Boys of Sudan follows two teenage Sudanese refugees on an extraordinary journey from Africa to America, offering a gripping and sobering peek into the myth of the American Dream. Lost Boys of Sudan focuses on Santino and Peter, members of the Dinka tribe, during their first life-altering year in the United States. Safe at last from physical danger- but a world away from home- the boys must grapple with extreme cultural differences as they come to understand both the abundance and alienation of contemporary American life. (Documentary)
Luther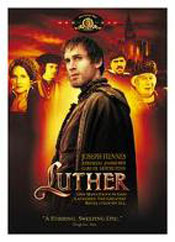 Joseph Fiennes stars as Martin Luther, the man of God whose defiant actions changed the world, in this film that traces Luther's extraordinary and exhilarating quest for the people's liberation. Regional princes and the powerful Church wield a
fast, firm and merciless grip on 16th-century Germany. But when Martin Luther issues a shocking challenge to their authority, the people declare him their new leader- and hero. Even when threatened with violent death, Luther refuses to back down, sparking a bloody revolution that shakes the entire continent to its core. (Biography)
M
The Mad Adventures of Rabbi Jacob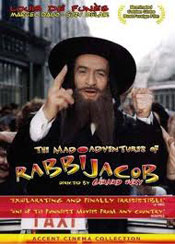 Victor Pivert is a very tolerant man — provided you are white, Catholic, and French. To everyone else, he is a shameless racist, who believes foreigners should go back where they came from. On his way to his daughter's wedding, Victor uncovers a group of
scheming Arab revolutionaries. After Victor is discovered, he hides himself by dressing up as a rabbi, leading to one madcap scene after another. (Comedy)
The Mahabharata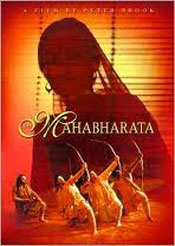 One of the great masterpieces of world literature, The Mahabharata is a collection of ancient Sanskrit stories composed into the longest poem ever written. Its many fables are at the heart of countless beliefs, legends and teachings that are woven into the
fabric of Indian culture. Translated, Mahabharata means "the great story of mankind." Acclaimed theater director Petere Brook worked with award-winning writer Jean-Claude Carriere for eight years to create a stage epic based on The Mahabharata. (Drama)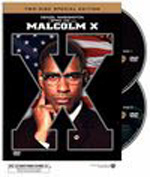 Starring Denzel Washington and directed by Spike Lee, the film tells the story of famous African-American civil rights leader Malcolm X. It traces his journey from criminal and conversion to Islam in prison, from black separatist leader in the Nation of Islam to pilgrimage to Mecca, conversion to orthodox Islam, and advocate for black nationalism and racial reconciliation. Malcolm X came to conclude that Islam could solve racial problems. He was assassinated in 1965. (Biography)
A Man Called Peter
Richard Todd stars in this film based on the true story of Scottish minister Peter Marshall, who traveled to Washington, D.C. to become pastor of the Church of the Presidents. Even though he was a Presbyterian, Marshall's moving sermons would reach
people of all faiths. (Biography)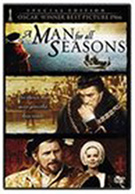 When King Henry VIII broke with Rome to divorce his wife and start his own church, Catholic Lord Chancellor Sir Thomas More followed his conscience rather than the king. A man of deep religious convictions, More was indicted for treason and beheaded for his principles in 1535. More was canonized as a saint by the Catholic Church in 1935. The film version of this true story won six Academy Awards. The film explores the relationship between personal conscience and public duties. (Drama, based on true events)
The Many Faces of Benny Hinn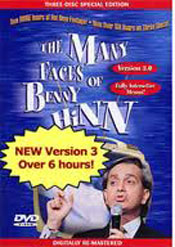 Benny Hinn is Televangelism's Shooting Star and Pray TV's Man of The Hour. The Many Faces of Benny Hinn is a unique blend of searing exposes by some of the world's leading news organizations, the biting satire of DoorTv's Godstuff and Hinn's own outrageous statements. Recaptured from the earliest generation source tapes available, each video frame has been digitally enhanced. All audio tracks have been digitally enhanced and stereo encoded. Fully interactive menus complete the DVD experience, providing immediate
random access to the full twelve-year archive of investigative journalism. (Documentary)
Martin Luther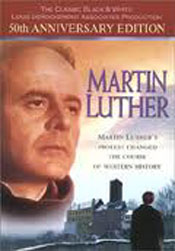 The film traces his life from a guilt-burdened monk through the monumental events that led to a break with the Roman Church. This film is in black and white and retains the stirring impact for audiences today that it enjoyed upon its first release. (Biography)
Masada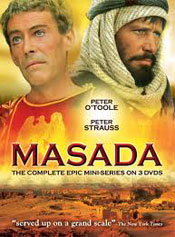 In the first century A.D., Flavius Silva, commander of the Roman Tenth Legion in Palestine, leads his forces in combat against the remaining Jewish Zealots who have taken refuge in the seemingly impregnable fortress of Masada. There, the engineering and
military might of Rome faces the passion and ingenuity of Eleazer ben Yair and his people. (Historical drama)
The Matrix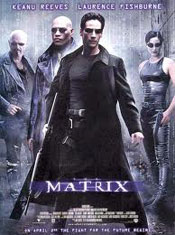 Perception: our day-in, day-out world is real. Reality: that world is a hoax, an elaborate deception spun by all-powerful machines of artificial intelligence that control us. Whoa. Keanu Reeves
and Laurence Fishburne lead the fight to free humankind in The Matrix, the cyberthriller written and directed by the Wachowski brothers. (Action)
It's a Meaningful Life (Veggie Tales)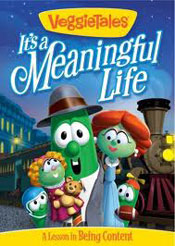 It was the biggest football game of his life and Steward (Larry the Cucumber) had a chance to win it all. Injured in one bad play, his hopes of playing in the Salad Bowl-and living a life of fame and fortune-are dashed forever. Years later, silly-but-sweet Stewart loves his family, friends and job at the toy train factory, but still wonders "what if" things had been different. When he meets a mysterious train conductor who can turn back time, Steward gets a chance to have the life he always wanted. Will he finally
find all he's been looking for? And what does this mean for those he loves most? Find out in this story of wonder and a lesson in being content. (Animated, Educational, Comedy, Drama, Family)
The Message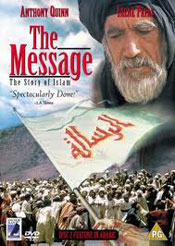 This is the story of the prophet Mohammad, whose holy revelations defied a pagan society and changed the world forever. Anthony Quinn stars in this landmark international hit produced and directed by Moustapha Akkad about the birth of Islam. (Biography)
Miracle in the Land of Coffee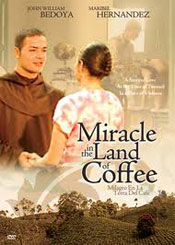 Set in the 1930s, in the picturesque Columbian countryside, in a time of violence between neighboring towns over local resources. Felipe, a young man of the Franciscan order, has to choose between his faith and calling, or surrender his heart to the woman
he loves. But faith intercedes when a little girl is found dead and his best friend is accused of the murder. Felipe offers himself in his friend's place, until his friend is proven innocent, or be subjected to an execution himself. Under those difficult circumstances,
love finds a way to win over the hearts and minds of all involved. Is it enough to redeem their lives or will Felipe pay the ultimate price for his loyalty and faith. It may take a miracle to decide the answer. (Drama)
The Miracle Man (1919)/ The Oubliette (1914)
The Miracle Man is a film about a gang of misfits, one of whom can dislocate his limbs, that terrorizes Chinatown sightseers. (Drama)
The Miracle of Our Lady of Fatima
Each year Christian believers from around the world throng the Portuguese village of Fatima. Here the worship God — and remember the children who first heralded The Miracle of Our Lady of Fatima. This movie thoughtfully recreates the 1917 events
that brought hope and new religious fervor to a war-ravaged world. Three peasant youths see a vision: a woman in a cloud of light offering words of faith and prophecy. They face skepticism and torture- but are soon embraced by faithful masses drawn by the promise of a miracle. (Historical drama)
The Mission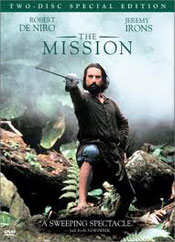 Sweeping and visually resplendent, The Mission is an action epic about a man of the sword (Robert DeNiro) and a man of the cloth (Jeremy Irons) who unite to shield a South American Indian tribe from brutal subjugation by 18th-century colonial empires.
It reunites key talents behind The Killing Fields: co-producer David Puttnam, director Roland Joffe and cinematographer Chris Menges. (Action, Drama)
Mr. Death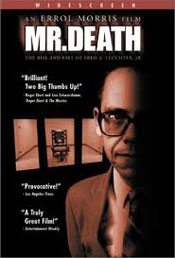 From Errol Morris, comes the provocative and chilling true story of Fred. A. Leuchter, Jr., the son of a prison worker and a self-taught execution expert who consulted with prisons across the country to make capital punishment more humane. When Leuchter
is called in a high-profile expert in a sensationalistic Canadian trial, his ego, bravado and absurd testimony reach national media prominence. Soon, a firestorm of controversy erupts. (Documentary)
The Monastery: Mr. Vig and The Nun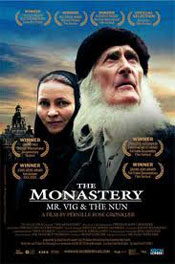 Worlds collide and tempers flare when Mr. Vig, an 82-year-old recluse who has never known love, and Sister Amvrosija, a headstrong nun, join forces to transform Mr. Vig's run-down castle into a Russian Orthodox monastery. Together they face the many conflicts
of living and working together as Mr. Vig realizes that the road to fulfilling his lifelong dream is more difficult than he had ever imagined. (Documentary)
Monsieur Ibrahim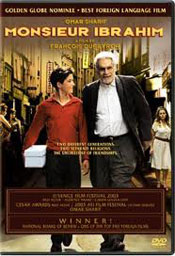 Screen legend Omar Sharif is Monsieur Ibrahim, an elderly widower who owns a grocery store in a shabby, working-class section of Paris. His life takes on new meaning when he befriends Momo, a lonely teenage boy. In Ibrahim, Momo finds the father he never
had, a patient man infused with kindness and a wisdom that he freely shares. And Momo awakens with Ibrahim a taste for grand adventure, which takes them on a journey that will change their lives forever. (Drama)
Monty Python's Life of Brian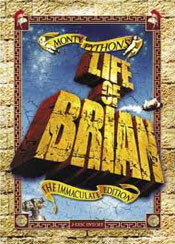 Monty Python delivers the group's sharpest and smartest satire of both religion and Hollywood's epic films. Set in 33 A.D. Judea where the exasperated Romans try to impose order, it is a time of chaos and change with no shortage of messiahs and followers
willing to believe in them. At its center is Brian Cohen, born in Bethlehem in a stable next door, who by a series of absurd circumstances is caught up in the new religion and reluctantly mistaken for the promised messiah, providing ample opportunity for the
entire ensemble to shine in multiple roles as they question everyone and everything from ex-lepers, Pontius Pilate and haggling to revolutionaries, crazy prophets, religious fanaticism, Roman centurions and crucifixion, forever changing our biblical view. (Comedy)
Moolaade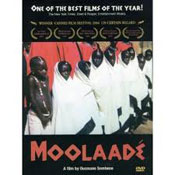 Colle Ardo, a circumcised woman, had managed to help her only daughter escape from the ritual of purification organized every seven years. This year, four young girls have fled from the village to escape from excision and are seeking protection from Colle.
The village is on the boil. We are witnessing a confrontation between two kinds of values: the right to protection and the attachment to tradition symbolized by excision. Female genital mutilation is practiced in 38 of 54 member states of the African Union. Whatever the method used (traditional or modern) to excise is a violation of the woman's dignity and integrity. I dedicate Moolaade to mothers, women who struggle to abolish this legacy of bygone days. (Documentary)
The Mormons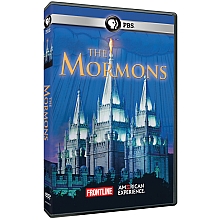 The Church of Jesus Christ of Latter-day Saints is one of America's fastest growing religions, and its influence circles the globe. Yet the birth of Mormonism and its history is one of America's great neglected narratives. This four-hour documentary brings together FRONTLINE and AMERICAN EXPERIENCE in their first co-production to provide a searching portrait of this fascinating but often misunderstood religion. (Documentary)
Moses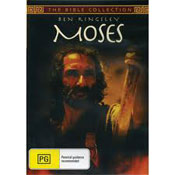 Faith in God. Escape from slavery. The two great themes from the Old Testament book of Exodus are given thrilling new life in this recreation of how Moses led the children of Israel from bondage in Egypt to freedom in the Promised Land. All the glory and
spectacle are here: Moses' childhood in Pharaoh's court, God's voice from the burning bush, the dreadful plagues, the parting of the Red Sea, the granting of the Ten Commandments and the long-awaited return to Canaan. (Historical drama)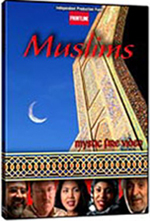 A PBS "Frontline" program, this film examines Islam's worldwide resurgence through the stories of diverse Muslims struggling to define the role of Islam in their lives and societies. Themes include "Islam and the West," "Islamic Belief, Law, and Practice" and "Women and Islam." Interviews with scholars and religious leaders present social, historical and political perspectives. Portraits of Muslims around the world provide a glimpse of how they find their faith intertwining with their lives, identities and politics. (Documentary)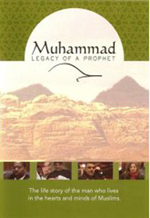 This documentary tells the story of the seventh-century prophet who introduced the world to the teachings of Islam, and continues to shapes the lives of more than 1.2 billion people. The film takes viewers not only to the Arabian desert and the holy city of Mecca, where much of Muhammad's story unfolded, but into the homes, mosques and workplaces of some of contemporary America's estimated seven million Muslim to discover the ways in which they follow Muhammad's example. Islam scholars provide a historical context and critical perspective. (Documentary)
The Mysterious Islands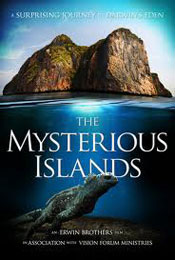 At the far end of the world, there exists a chain of strange islands, steeped in controversy. The Mysterious Islands is the story of one boy and a team of researchers who take an amazing adventure to the heart of the mystery in search of clues that will
expose the truth in a centuries-old dispute. (Documentary)
Mystic India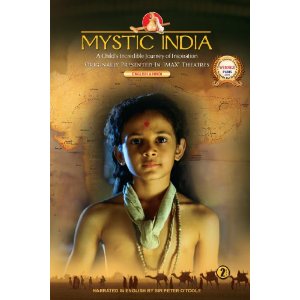 Eleven-year-old Neelkanth has long dreamed of being a Yogi, and in the darkness of the rainy evening of June 29, 1792 he secretly leaves his family behind in the Northern India city of Ayodhya by plunging himself into the Saryu river at flood stage. Landing downstream, he begins a 7 year barefoot trek that will cover 8,000 miles through much of India. (Documentary)
N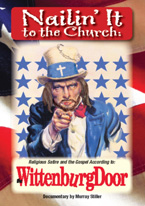 Canadian filmmaker Murray Stiller features the The Wittenburg Door Magazine – an iconic religious satire magazine – in his examination of religious satire. Started in the early 1970s, the magazine garnered high praise as well as harsh criticism for poking fun at popular religious figures, particularly televangelists. The film examines the myths, missions and motivations behind the magazine. Like the magazine, the film employs satire to critique televangelists, politically-motivated Christians, the "megachurch" and prosperity gospel movements. Stiller, who has a master's degree from Regent College, is the son of a prominent Canadian evangelical leader and grandson of a Pentecostal preacher. He said of his filmmaking: "Who better to understand satirizing the church?" (Documentary)
New Muslim Cool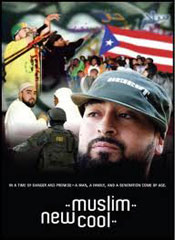 When FBI raids his mosque, Puerto Rican American Muslim hip-hop star Hamza Perez must confront the realities of the post-9/11 world, and challenge himself. He starts reaching for a deeper understanding of his faith, discovering new connections with people
from all across the American spectrum. New Muslim Cool takes viewers on Hamza's ride through the streets, projects and jail cells of urban America, following his spiritual journey to some surprising places- where we can all see ourselves reflected in a world that never stops changing. (Documentary)
Also available: Lesson plans for classroom use of this video produced by the Council on Islamic Education
New York Doll
Arthur "Killer" Kane of the legendary band The New York Dolls rockets to the top of the glam rock scene. Then with the death of a band member, the group bottoms out and eventually splits up. Arthur disappears from the music scene and in a surprising twist
finds a new home … the Mormon church. Years later, Morrissey (of the Smiths) offers Arthur the opportunity to go back into the limelight and revisit a life he thought was lost forever. See this heartfelt story about second chances and an incredible music journey. (Documentary)
The Next Voice You Hear…
That voice on the radio, claiming to be God? Must be a prank by a kid on his ham radio. Or maybe it's something by Orson Welles. Or perhaps the Russkies have a secret transmitter. But as occurrences mount worldwide, people become convinced: the voice claiming
to be God … is God. The Smiths of suburban Los Angeles — husband Joe, wife Mary and son Johnny — find their lives challenged by the mysterious radio encounters in this movie parable. (Drama)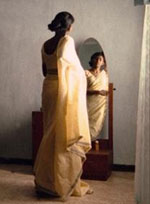 Violent ethnic conflict between mostly Hindu Tamils and mostly Buddhist Sinhalese in Sri Lanka is the backdrop for the life of human rights activist Dr. Rajani Thiranagama, documented in the film. Sri Lanka gained independence from the British in 1948. Though its ethnic groups had fought together, independence fractured them into increasingly violent opposition among each other and with the government. A Christian Tamil, Thiranagama believed in equality for all Sri Lankans, regardless of ethnicity. But amid suppression of Tamils by the Sinhalese majority, she was pulled toward Tamil nationalism. Even so, she was married to a radical Sinhala Buddhist student leader, documented atrocities on all sides of the conflict, and worked to promote social justice in Sri Lanka all of her life. A doctor, anatomy professor, mother, wife, political activist and internationally respected human rights activist, Thiranagama was assassinated in 1989 at age 35. (Documentary)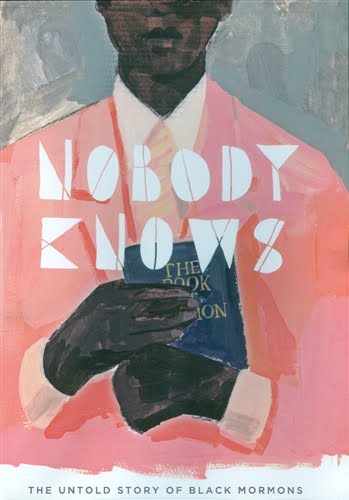 NOBODY KNOWS: THE UNTOLD STORY OF BLACK MORMONS is an award-winning documentary about African American Latter-day Saints.
Few people, Mormon and non-Mormon, are aware that there has been an African American presence in the LDS Church from its earliest days, that the vanguard company of Mormon pioneers included three "colored servants" (slaves), and that subsequent pioneer companies included both freeborn Blacks (such as Jane Manning and Isaac James) and enslaved Blacks, such as Biddy Smith Mason and Elizabeth Flake.
This documentary talks about that little-known legacy, and confronts the hard issues which surfaced in the most turbulent years of the Civil Rights Movement, when the Church continued to restrict its priesthood from those of African descent (a policy put into place in 1852). It discusses the context for that restriction, and how it was finally lifted. It also addresses the challenges of modern Black Mormon pioneers. (Documentary)
The Nun's Story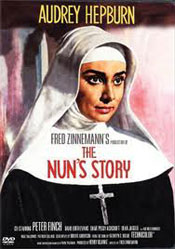 The Nun's Story is an unforgettable revelation of the seldom-seen world behind convent walls. A radiant Audrey Hepburn portrays a nun whose life journey takes her from the staff of a mental asylum to a much-desired position as a surgical nurse in the Belgian Congo. But when she returns to her native Belgium as World War II breaks out, she is torn between the needs of the Resistance and the church's neutrality. (Drama)
O
The Once and Future Web
Two hundred years ago, roads and sailing routes networked the world. To send word from town to town or continent to continent required days or even months. Then, in the space of a few decades in the mid- 19th century, a web of electrical telegraph wires overcame distance and time. The impact of the pioneering networks of the telegraph in many ways foretold the vast influence of our contemporary network of networks- the Internet. The ability to exchange information in split seconds has touched nearly every aspect of life, opening new worlds. By transforming how we communicate, we have transformed ourselves. (Documentary)
Octpob (or Ostrov, English title "The Island")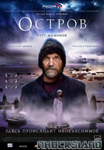 Somewhere in Northern Russia in a small Russian Orthodox monastery lives an unusual man whose bizarre conduct confuses his fellow monks, while others who visit the island believe that the man has the power to heal, exorcise demons and foretell the future. (Drama)
The Other Side of Heaven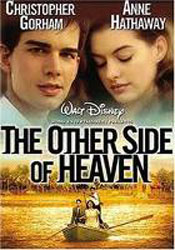 When 19-year-old John Groberg (Gorham) is sent on a three-year mission to Tonga, he has no idea what he's getting into. In fact, just getting to Tonga is fraught with danger and unbelievable obstacles. Once there, he finds himself in the midst of a culture as remote to him as the island is to his Idaho Falls home. Not understanding the language and lonely for the girl he left behind, Jean (Hathaway), John faces suspicion, distrust, typhoons, tidal waves, mosquitoes and other perils of man and nature as he reaches out to the people of Tonga. Filled with adventure, breathtaking scenery and humor, The Other Side of
Heaven is a coming-of-age film your whole family will enjoy. (Drama)
Out of Faith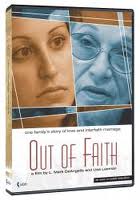 "Out of Faith" is a feature-length documentary that follows three generations of a family being torn apart by conflicts over interfaith marriage. The family's matriarch, Leah Welbel, and her husband Eliezer, both survived nearly three years in Auschwitz; however, in their minds, their grandchildren marrying non-Jews represents a posthumous victory for Hitler. (Documentary)
P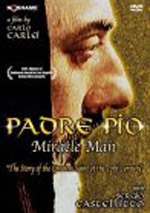 Poor Italian peasant boy Francesco is certain he will become a priest. After entering the Capuchin Order, Padre Pio (his new name) finds he has powers: He heals the sick and "reads" strangers' souls. He opens a hospital for the poor, saying, "Christ is in every ill person, but in poor ill, he is twice as much," and telling doctors, "Remember, if you don't bring LOVE to your work, all your efforts are nothing." In 1918, stigmata appear on his hands and feet, and a cult grows around him. Considering him a charlatan, the Catholic Church prohibits him from carrying out his role as a priest. But ordinary people believe in him and the miracles. Before his death in 1968, Padre Pio reconciles with the Vatican, which in 2002 recognizes him as a saint. (Drama)
A Passage to India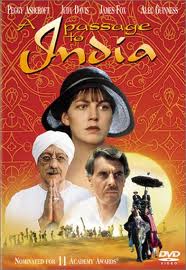 This breathtaking film based on E.M Forster's classic novel is an emotional and deeply personal story of love and class struggle in 1928 India. Adela Quested (Judy Davis) travels to India to visit her fiancé, who is the city magistrate of Chandrapore. She is accompanied on the adventure by his mother Mrs. Moore (Peggy Ashcroft), an elderly woman who is appalled at the treatment of the Indians by the British who rule and occupy Chandrapore. Both women befriend a young Indian man, Dr. Aziz, who- over-stepping the accepted boundaries between the classes- invites the women on a picnic excursion to the Marabar caves. In a strange turn of events, the young doctor is accused of attempting to rape Miss Quested. What actually did happen in the Marabar caves is the central riddle of the film. (Drama)
A Peace of Bread: Faith, Food, and the Future
Hunger is perhaps the most enduring affliction in the history of the world-from Biblical times to the present day. And considering that there are 20% more hungry people in the world today than in 1996, we are still very far from solving the problem. Yet there are people who are making inroads. A Peace of Bread: Faith, Food, and the Future explores the work not only of the steadfast activists, all of whom are driven by their faith to work towards a brighter future. (Documentary)
Peter and Paul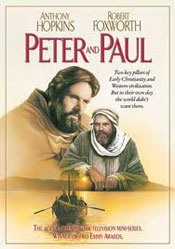 This epic network television miniseries brings to life the precarious existence of early Christianity. The new movement is beset by violent opposition from without and constant turmoil from within. Two key leaders emerge- Peter and Paul- who struggle to keep the faith alive. This dramatic presentation follows the pair, together and separately, through three epochal decades. Included are the stoning of Stephen, the road to Damascus, their encounter in Jerusalem, their conflicts over how the world of Christ should be spread, Paul's travels to Asia Minor and Greece, Peter and Paul's clashes over Jewish law, and Peter's decision to follow in Paul's courageous footsteps. The drama concludes in Rome in approximately A.D. 64 with the beheading of Paul and the crucifixion of Peter under Emperor Nero. (Biography, History)
Phenomenon
Hollywood favorite John Travolta stars in this acclaimed, uplifting story of an ordinary man transformed by extraordinary events! On the night of his 37th birthday, George Malley (Travolta) is knocked to the ground by a mysterious, blinding light and suddenly develops amazing mental abilities! With his newfound knowledge, George astounds everyone in town. But when his incredible powers cause even his oldest friends to turn away, George comes to realize that his wondrous experience has changed him and the lives of everyone around him forever. (Drama)
A Place For All: Faith and Community For Persons with Disabilities
*This documentary is not available through the center's film library, but is available for rent/purchase here.
This film explores the courageous stories of persons with disabilities as they succeed in making their faith communities truly inclusive. It features people such as Rabbi Darby Jared Leigh, a rabbi at Congregation Bnai Keshet in New Jersey and one of the handful of deaf rabbis in the world; members of the DAYLE program where Definitely Abled Youth unite at the 40,000 strong triennial Evangelical Lutheran youth gathering; 5 year old Max Rubin, who suffers from cerebral palsy; Rev. Beth Lockard, pastor of Christ the King Deaf Church; and Brandon Kaplan, a severely disabled boy with limited sight and speech who recently had the privilege of celebrating his Bar Mitzvah. (Documentary)
Portrait of Compassion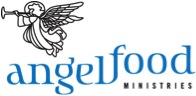 Hunger and fear about the lack of food affects 37 million Americans every year. Over half of those who need help getting food have children. Angel Food Ministries helps to feed over 500,000 families a month. Angel Food Ministries are able to provide $60 dollars worth of quality food to families in need for about $30 dollars. Angel food Ministries are there for everyone to use. (Promotional, Documentary)
Powder
Harassed by classmates who won't accept his shocking appearance, a shy young man known as Powder struggles to fit in. But the cruel taunts stop when Powder displays a mysterious power that allows him to do extraordinary things. This phenomenon changes the
lives of all those around him … in ways they never could have imagined. Hollywood stars Jeff Goldblum and Mary Steenburgen lead the cast. (Drama)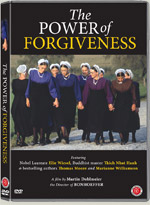 Through character-driven stories, the film explores recent research into the psychological and physical effects of forgiveness under a variety of conditions. It features stories about the Amish, the 9/11 tragedy and peace-building in Northern Ireland, as well as interviews with renowned Buddhist teacher Thich Nhat Hanh, Nobel Laureate Elie Wiesel, and best-selling authors Thomas Moore and Marianne Williamson. It also explores the role forgiveness holds in various faith traditions. The film provides an honest look at the intensity of anger and grief people experience and the transgressions for which people are unwilling or unable to forgive. It also shows the role forgiveness can play in alleviating anger and grief, and the physical, mental and spiritual benefits that come with it. (Documentary)
Winner of multiple awards and acclaimed by audiences around the world, Praying with Lior asks whether someone with Down syndrome can be a "spiritual genius." Many believe Lior is close to God — at least that's what his family and community believe — though
he's also a burden, a best friend, an inspiration and an embarrassment, depending on who is asked and when. As this moving and entertaining documentary moves to its climax, Lior must pass through the gateway to manhood, his bar mitzvah. (Documentary)
Princess Mononoke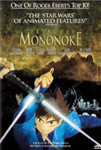 Inflicted with a deadly curse, a young warrior named Ashitaka sets out to the forests of the west in search of the cure that will save his life. Once there, he becomes inextricably entangled in a bitter battle that matches Lady Eboshi and a proud clan of
humans against the forest's animal gods…who are led by the brave Princess Mononoke, a young woman raised by wolves. (Animated, Adventure)
Proving Holiness
*This film is not available through center's film library, but can be purchased here.
Presented by the U.S. Conference of Catholic Bishops; Produced by Daybreak Production, Diocese of Buffalo (Vision & Values 2010 Series)
What does it take to make a saint? Proving Holiness answers that question by leading viewers through the Roman Catholic Church's canonization process. Producers travel to Poland, Rome and El Salvador as well as throughout the United States to follow the cause of four individuals, each at a different stage of the process. Ken Woodward, former religion editor for Newsweek and author of "Making Saints," shares his insights about this extraordinary effort.
Q
A Question of Faith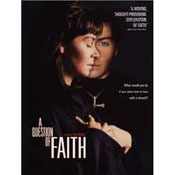 In the heart of California wine country lies a monastery where centuries-old traditions of ritual, discipline and solitude create a timeless serenity — until one dazzling moment changes everything. A member of the order experiences a miraculous encounter
with implications that are both stunning and uplifting. As the community struggles with the ramifications, long-buried conflicts begin to surface. Soon the Brothers are forced to grapple with the just below civility- and the fact that heroes are often found
in the most unlikely places. (Drama, Fantasy)
Questioning Faith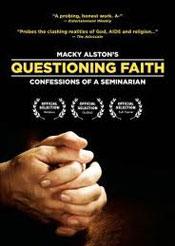 All his life, award-winning filmmaker Macky Alston has believed in a merciful and benevolent God. The untimely death of a close friend and fellow seminary student Alan Smith, however, challenges Alsoton's deepest convictions. He initiates his film with the
pressing question: How does one believe in God in the face of so much human suffering? In an effort to resolve this quandary, Questioning Faith sets out on a journey of probing self-discovery. (Documentary)
Quo Vadis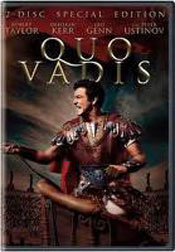 Rome burns. Nero fiddles. Christianity rises. And moviegoers turned out in throngs for this years-in-the-making film colossus boasting eight Oscar nominations and featuring 110 speaking parts, 30,000 participants and a filmed-on-location panoply of marching
legions, magisterial pageantry and massive spectacle that includes the martyrdom of Christians thrown to the lions before cheering Coliseum throngs. Robert Taylor plays the Legion commander whose love for a Christian slave girl crosses the divide between Empire
and a sect with a higher loyalty. Presiding over all is Nero. He is Caesar, madman, murderer-an imperial ruler of the spectacular, and spectacularly doomed, glory that was Rome. (Historical Drama)
R
Rabbit-Proof Fence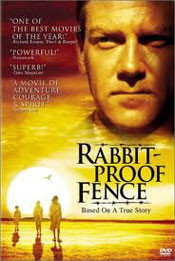 Rabbit-Proof Fence — featuring the Golden Globe-nominated score by Peter Gabriel — is the powerful true story of hope and survival. At a time when it was Australian government policy to train aboriginal children
as domestic workers and integrate them into white society, young Molly Craig decides to lead her little sister and cousin in a daring escape from their internment camp. Molly and the girls, part of what would become known as Australia's "Stolen Generations,"
must then elude the authorities on a dangerous 1,500-mile adventure and will lead them home. (Drama, Adventure)
Ramayan (Animated Hindu Stories)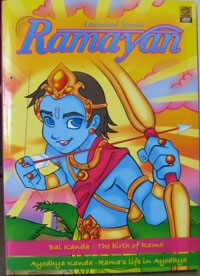 The Ramayana is an ancient Sanskrit epic that tells the story of prince Rama of Ayodhya, whose wife Sita is abducted by the demon king of Lanka, Ravana. Rama is the hero of this tale and he is portrayed as an incarnation of the Hindu god Vishnu. He is the eldest and the favorite son of the King of Ayodhya, Dasaratha. The Ramayana follows the life of Rama and his wife Sita and his brother Lakshmana and remains an important part of Indian mythology and culture. This DVD contains two stories: Bal Kanda, about the birth, childhood and early life of Rama; and Ayodhya Kanda, about Rama's life in Ayodhya, and his virtuous acts while banished to the forest for 14 years as he was about to be crowned prince. (Animated, Historical)
The Rapture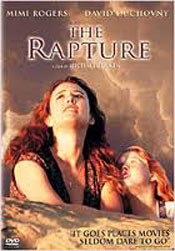 The Rapture is a sexual and spiritual awakening. Mimi Rogers  is Sharon, a bored, beautiful telephone operator who seeks excitement in orgiastic sex with strangers. Later, tormented b yfeelings of emptiness,
she attempts suicide. Comforted by members of a cult-like religion who are preparing for the second coming of Christ, Sharon undergoes a religious conversion that is hallucinatory, frightening and ultimately tragic. (Drama)
The Razor's Edge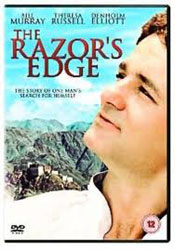 Bill Murray makes his dramatic debut as Larry Darrell, the free-spirited seeker, in this gripping adaptation of W. Somerset Maugham's classic novel. When Larry returns from World War I disillusioned with Jazz Age values, he undertakes a quest which leads him to reject his rich fiancée (Catherine Hicks) and his superficial lifestyle to search for truth in the Himalayas. But Larry learns that the path to enlightenment is as difficult as treading "the
sharp edge of a razor" and returns to civilization, where he tastes life's dark side when he tries to save a hometown girl turned prostitute (Theresa Russell). (Drama)
The Reckoning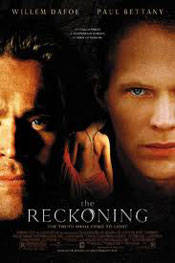 Willem Dafoe and Paul Bettany deliver powerful performances in this story of temptation, murder and redemption. Against the turbulent backdrop of England during the Middle Ages, a priest (Bettany), on the run from his disgraceful past encounters
a ragtag band of traveling actors who are searching for their next performance. Soon after arriving together at an unknown village, the troupe discovers that a mute woman has been sentenced to death for the murder of a local boy. To seek out the truth, the
leader of the actors (Dafoe) decides to break tradition of performing biblical plays and stages a performance based on the alleged facts of the crime. Suddenly, the stage becomes the setting for solving a spellbinding murder-mystery…one that will reveal
the power of art, the temptation of evil and the ultimate cost of justice. (Drama)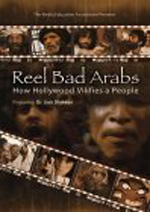 This groundbreaking documentary dissects depictions of Arabs in films from the earliest days of silent film to today's biggest Hollywood blockbusters. Featuring acclaimed author Dr. Jack Shaheen, it explores a long line of degrading images of Arabs – from Bedouin bandits and submissive maidens to sinister sheikhs and gun-wielding "terrorists" – offering insights into the origins of these stereotypic images, their development at key points in U.S. history, and why they matter so much today. Shaheen shows how such images create and foster prejudicial attitudes toward Arabs and Arab culture, and reinforce a narrow view of Arabs and the effects of U.S. domestic and international policies on their lives. (Documentary)

This DVD features segments from PBS's "Religion & Ethics Newsweekly" coverage of the 2008 U.S. presidential election. Segments include: "Obama Church Controversy," "Evangelical Indecision," "Religion and the Presidential Primaries," "Obama Religion Questions," "Obama Speech," "2008 Conventions Preview," "Religion at the 2008 DNC" and "Religion at the 2008 RNC." Availabe in both a 2008 DVD edition and 2004 VHS edition. (Documentary, Anthology)

Billy Graham, Pat Robertson, Jerry Falwell, and others in recent years have made "televangelism" a household word. Shows with religious topics are on the increase, with television news and prime-time entertainment now including religious features in their lineups. This program examines this trend and its implications for American viewers and television program decision-makers. Produced by Films for the Humanities and Sciences. (Documentary)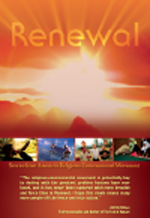 This documentary shows the diversity of the emerging religious environmental movement. Evangelicals organize against land destruction and water pollution in Appalachia. An interfaith coalition helps houses of worship be more environmentally sound. Jewish youth learn about combining environmental education and Jewish tradition. An interfaith group provides organic "eco-Halal" meat to the Muslim community and others who need food. A Buddhist community saves trees by encouraging recycling, meditation, environmental education and interconnectedness. Christians battle industrial contamination in a small Mississippi town. Catholics and Native Americans unite in religious ritual and sacred celebration. An interfaith group helps people reduce fossil fuels use and increase use of renewable energy. (Documentary)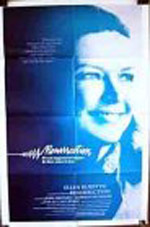 Ellen Burstyn's character, Edna McCauley, experiences the afterlife for a brief time after a car accident that kills her husband. As she begins her long process of physical healing, she discovers that she has the ability to heal physical infirmities. While most people simply accept her gift, her lover (Sam Shepard) becomes mentally unbalanced and dangerous because she does not place the healings within a religious context. (Drama, Fantasy)
Return to Me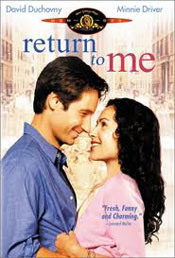 A man who falls in love with the woman who received his wife's heart must decide which woman it is who holds his heart. (Drama)
The Road to 9/11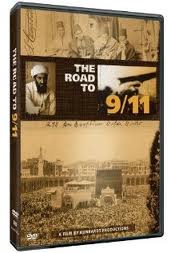 The Road to 9/11 is a gripping look at the forces that have shaped the modern Middle East — from terrorists to dictators to the CIA. It is a story that spans almost a century; a story that needs to be better known. (Documentary)
Road to Redemption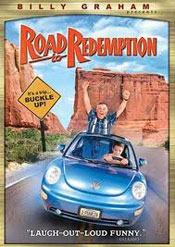 Amanda Tucker's in a jam when a get-rich-quick scheme blows up in her face. She needs money fast. The only person who can help is a relative stranger: Amanda's almost-forgotten, rich grandfather Nathan, but he just wants to go fishing! Bad guys like Sully
Santoro hate when their pigeons skip town. Soon, Amanda's wide-eyed boyfriend, Alan, teams up with Vincent the Enforcer, and a professional tracker in order to chase her down. (Comedy)
The Robe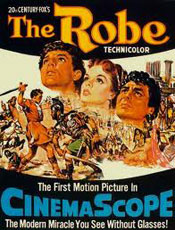 Richard Burton stars as Marcellus Gallio, the Roman centurion charged with overseeing the crucifixion. But when he wins Christ's robe in a gambling game at the foot of the cross, his life is changed forever. Its inspired story set to a spectacular score,
and features an all-star cast, including Victor Mature and Jean Simmons. (Drama, Historical)
Robert Tilton and the Gospel of Greed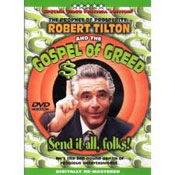 "Gospel of Greed" includes over a decade of astounding TV news exposes, hidden-camera footage, "ambush" interviews, complete coverage of all Bob Tilton trials, tribulations and divorces, the rockin' Bro. Bob Music-Video Collection, hilarious highlights from over 20 years
of Tilton TV, the never-before-seen, behind-the-scenes "bootleg tapes," and Bob's comedy performances on "The Daily Show" on Comedy Central. (Documentary, Anthology)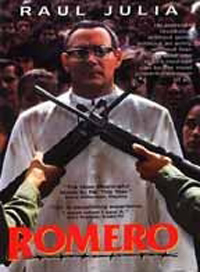 Raul Julia plays Salvadoran Archbishop Oscar Romero in the film depicting the true story of Romero's life. A Catholic priest, Romero worked in El Salvador during the 1980s political unrest. Initially viewed as conservative, he later embraced nonviolent "liberation theology." Romero spoke out against social injustice, poverty and government terror campaigns during the country's civil war. His protests against government actions were viewed by some as disloyal and the government was implicated in destruction of churches and murders of priests. Romero was assassinated in 1980 as he celebrated Mass. (Biography)
Rumi Turning Ecstatic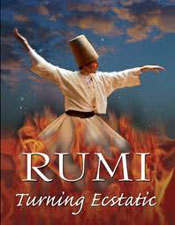 Mevlana Jelalludin Rumi was a 13th C. mystic poet whose writing and teachings still inspire millions around the world today. Filmmaker Tina Petrova shares her extraordinary personal journey with the Sufi master in Rumi: Turning Ecstatic. Journey deep into
the heart of Sufi mysticism, with thought provoking discussion, featuring interviews with Coleman Barks, the world's most popular translator of Rumi, and other noted experts. Also included are numerous readings of Rumi's poetry, historical background and a haunting soundtrack of ecstatic music making Rumi: Turning Ecstatic a treasured resource of knowledge and inspiration. (Documentary)
Rust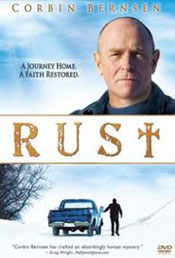 A man of lost faith in a midlife crisis finds hope where he least expects it — his hometown. James Moore is a former pastor who returns home to discover a family new to the area has been killed in a mysterious fire, and his childhood friend is implicated
in the murder. Convinced of his friend's innocence, James sets out on a mission to find the truth…and in the process, rediscovers his own lost faith. Rust is an uplifting drama about faith, family and the powerful ties that bind a community together. (Drama)
S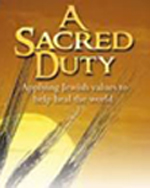 The film features leading Israeli and American environmentalists, medical authorities, educators, social activists and animal rights experts discussing the world's environmental crisis from a Jewish perspective. The film speaks to people about the ethics of a relationship to the natural world and why it is imperative to respond quickly to help shift the planet to a sustainable path. It reminds viewers of the sacred duty to become aware of these realities and urges a responsibility to apply Jewish teachings to how to obtain food, use natural resources, and live among other creatures of God. The film offers simple, practical measures for reducing human impact on the planet. (Documentary)
Sacred Texts, Social Duty
*This film is not available through the center's film library, but can be purchased here.
Presented by the National Council of Churches USA; Produced by Baptist Center for Ethics (Vision & Values 2010 Series)
"In this world nothing can be said to be certain," wrote Benjamin Franklin, "except death and taxes." For centuries, the faithful have said much about death, little about taxes. Yet taxes support our common life as a society. The Abrahamic faith traditions have much to say on this issue, and some of it will surprise you. See how Jewish, Christian and Muslim people of faith read their sacred texts and what they say morally about taxation.
Samson and Delilah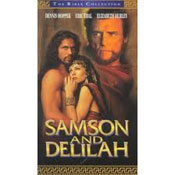 While the children of Israel suffer under the Philistines, an angel appears to an aging woman. "You will conceive a son," he tells her. "And he will grow stronger than a hundred men. He is the Lord's gift, chosen to begin the liberation of your people from
the Philistine." That son was the Biblical hero Samson. Samson terrorizes his peoples' oppressors until Delilah, a treacherous Philistine beauty, enthralls him. She cuts off his hair, the secret to his strength. His enemies blind him, chain him and put him on show. But slowly his hair grows back. With his phenomenal strength restored, Samson
is ready to exact a fearsome vengeance. (Historical Drama)
Saved!
Good girl Mary and her best friend Hillary Faye are at the top of the food chain at American Eagle Christian High School. But all that is about to change in this "subversively funny" (USA Today) teen comedy about hype, hypocrisy and high school. Saved! Is
a "boldly hilarious satire" (Rolling Stone). (Comedy)
The Secret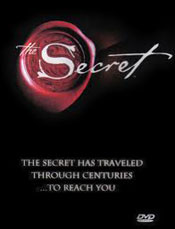 Interviews with leading authors, philosophers, scientists, with an in-depth discussion of the Law of Attraction. The audience is shown how they can learn and use 'The Secret' in their everyday lives. (Documentary)
Secrets of the Koran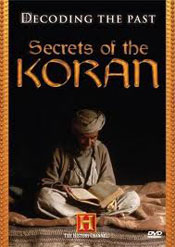 Decoding the past: secrets of the Koran probes the heart of the book that many outside Islam find mysterious. This feature-length program examines the history of the verses as well as the striking similarities and differences between the Koran and the Bible.
Trace the influence of the Koran from the Golden Age of Islam to modern times and explore the interpretation and development of various themes such as Judgment Day and jihad. Listen to top experts and scholars of Islam as they share their insights into the book that lies at the foundation of one of the world's great religions. The History Channel provides the perfect guide to understanding the fundamental work that has shaped the Muslim faith for over 1,400 years, and will long continue to influence modern history. (Documentary)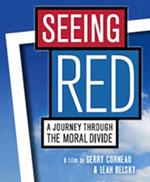 After the 2004 presidential election and amid media reports of America's moral division between red and blue states – the faithful and faithless – four friends set out to explore the intersection of religion and civic engagement in America. Two Jews, a Hindu and a born-again Christian, they set out to investigate the power of evangelical Christianity in American political life. The documentary takes them from Texas megachurches to New Hampshire music festivals and MTV protests in New York. They find the characterization of evangelicals in mainstream media overlooks a more textured and diverse story of religion and politics. (Documentary)
The Serpent and the Rainbow
Wes Craven directs this terrifying story of one man's nightmarish journey into the eerie and deadly world of voodoo. A Harvard anthropologist is sent to Haiti to retrieve a strange powder that is said to have the power to bring human beings back from the dead. In his quest to find the miracle drug, the cynical scientist enters the rarely seen netherworld of walking zombies, blood rites and ancient curses. Based on the true life experiences of Wade Davis and filmed
on location in Haiti, it's a frightening excursion into black magic and the supernatural. (Horror, based on real events)
The Seventh Seal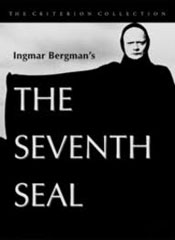 After a decade of battling in the Crusades, a knight challenges Death to a fateful game of chess. More than forty years after its initial release, Ingmar Bergman's stunning allegory of man's apocalyptic search for meaning remains a textbook on the art of
filmmaking and an essential building block in any collection. Criterion is proud to present The Seventh Seal in a pristine new transfer. (Drama, Fantasy)
Seven Wonders of the Buddhist World
From the distributor: Join historian Bettany Hughes as she explores the different beliefs and proactices that form the core of the Buddhist philosophy and investigates how Buddhism started and where it travelled to, through visits to seven of the most spectacular monuments built by Buddhists across the globe. (Includes visits to Mahabodi Temple in India, Boudhanath Stupa in Nepal, Wat Pho Temple in Thailand, Angkor Wat in Cambodia, Giant Buddha in Hong Kong, Hsi Lai Temple in Los Angeles.) (Documentary, travel)
Seven Years in Tibet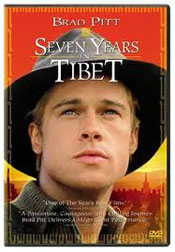 Brad Pitt stars in the soaring adventure and incredible true story of an Austrian prisoner of war who is transformed by his friendship with the young Dalai Lama. (Drama, based on real events)
The Shelter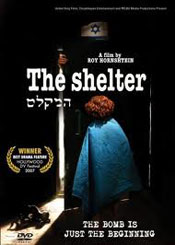 In this family-focused thriller, an 11-year-old boy and his father escape a nuclear missile attack on Israel by locking themselves in an underground bunker. Father and son struggle in their cramped underground quarters, eating stored food and water and still emotionally reeling from the death of the boy's mother six months earlier. Soon, however, the boy begins to suspect that his father's fight for underground survival may not be all that it seems. Some secrets are too terrible to tell. (Drama)
The Shvitz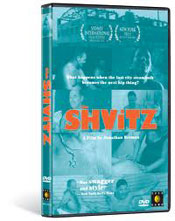 The Shvitz takes viewers behind the bathhouse doors to explore the clubhouse atmosphere of the last American steambaths. Through stunning cinematography, director Jonathan
Berman introduces a lively cast of characters including rabbis, gangsters, models, and butchers, all of them "shvitzing" (or sweating in Yiddish) together. As the bathers take a break from the grind of daily urban life to wash away their worries in the baths, they find conversation, rejuvenation, and unlikely friendships. A rare insider look at the bathhouse, from its legendary beginnings through the gay bathhouse movement and beyond, The Shvitz captures warmth, spirit, and togetherness of an age-old ritual before it fades away. (Documentary)
Siddhartha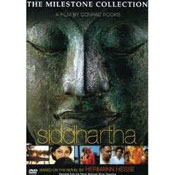 Siddhartha is the story of a young Brahmin who leaves his wealthy parents to become a sadhu, a wandering ascetic. Siddhartha meets and is awed by the Buddha, but chooses to follow his own path. His spiritual search leads him to sexual passion and material wealth. He finds these pleasures empty ad abandons them. Eventually, he discovers enlightenment as a poor ferryman, learning tranquility from the river itself. Siddhartha is a glorious evocation of the Buddha and of each person's search for self-knowledge
and the divine within. (Drama)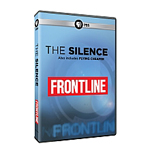 "Frontline" producer Tom Curran and reporter Mark Trahant examine a little-known chapter of the Catholic Church sex abuse story: decades of abuse of Native Americans by priests and church workers in Alaska. "The Silence" shows how the isolation of the villages and the absolute authority of the church over the native population created an atmosphere where molestation could go unchecked and unreported. Also includes "Flying Cheaper," an investigation into a pattern of questionable practices in major airline repair work. (Documentary)
Silent Light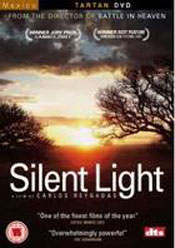 Johan is a hard-working father and husband of a family in a Mennonite community in Northern Mexico. Against the law of God and man he falls in love with another woman, and although he is honest with his wife about the affair, his actions create conflict
in their otherwise serene and tranquil existence. (Drama)
Sister Rose's Passion
Nominated for an Academy Award for Best Documentary, Sister Rose's Passion tells the inspirational story of a most unlikely activist and powerhouse who has made the battle against anti-Semitism her life's work. This poignant, must-see film chronicles the life story of Sister Rose Thering, a gutsy Dominican nun who had the courage, the toughness, and the passion to resist the status quo and push for what she believed was right. (Documentary)
Sold: Fighting the New Global Slave Trade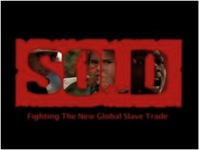 Filmed in India, Togo and Pakistan, Sold: Fighting the New Global Slave Trade intertwines the stories of three courageous people who defy death threats, carry out daring rescues and challenge powerful interest in the battle to end slavery in the 21st Century. A Hindu, a Christian, and a Muslim, this trio has never met, but they fight the same enemy. (Documentary)
Soldiers of Conscience
Every soldier wrestles with his conscience over killing. Although most decide to kill, some refuse. Made with official permission from the U.S. Army, Soldiers of Conscience reveals that far more soldiers decide not to kill than we might expect. Narrated by Emmy winner Peter Coyote, Soldiers of Conscience profiles eight American soldiers four who decide not to kill and become conscientious objectors, and four who believe in their duty to kill if necessary. Including never-before-seen footage of basic training and the war in Iraq, Soldiers of Conscience is a realistic yet optimistic look at war, peace and the power of the human conscience. (Documentary)
Solomon and Sheba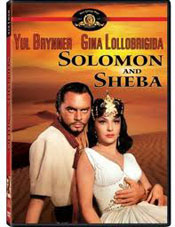 In this glorious epic scripted by Anthony Veiller, Paul Dudley and George Bruce, director King Vidor cinematically explores the evils of flesh and pagan worship, creating "an eye-compelling film which…should entertain millions" (Variety). Shot in Spain,
the picture chronicles the exploits of its larger-than-life characters. Yul Brynner is a strong and idealistic Solomon. And the sensual Gina Lollobrigida is magnificent as the sulty and seductive Sheba. A clash between King Solomon and his brother is further complicated when the Queen of Sheba seduces Solomon in an attempt to bring about Israel's downfall. The film is a spectacular and humbling statement-beautiful to watch and worthwhile to remember. (Historical Drama)
A Son's Sacrifice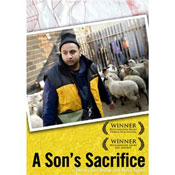 A Son's Sacrifice documents the journey of Imran, a young American Muslim who struggles to take over his father's halal slaughterhouse in New York City. A first-generation American, Imran must confront his mixed heritage and gain acceptance from his father's
immigrant community at the traditional storefront slaughterhouse. On the holiest day of the year, Imran must lead a sacrifice that will define him as a Muslim, as an American, and as a son. (Documentary)
The Song of Bernadette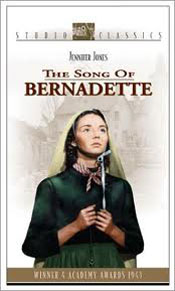 Bernadette Soubirous (Jennifer Jones) is a sickly 14-year- old girl who sees a vision of a "beautiful lady," and never suffers from her illness again. Moreover, a fountain suddenly materializes near her vision that seems to heal visitors who bathe in it.
Unspoiled by her apparent gift, Bernadette nonetheless suffers the prejudices of those around her in this film that also stars Vincent Price, Charles Bickford and Lee J. Cobb. (Drama)
Songs From The Second Floor
One evening somewhere in our hemisphere, a strange series of illogical events take place: a clerk is made redundant in a degrading manner; a lost immigrant is violently attacked in a busy street; a magician makes a terrible error in his act…sleep on this night does not come easily to the citizens of this town. The following day, the signs of chaos are taking hold as the madness grips a board of directors and the city itself is strangled by a horrendous traffic jam. In the midst of this mayhem, one person stands out: Karl — covered in soot from the fire he had set to burn down his furniture store in order to get the insurance money. While the new millennium is casting its web and creating a vast mental breakdown, Karl gradually becomes conscious of the absurdity of the world and realizes just how difficult it is to be human. (Comedy, Drama)
Soul Searching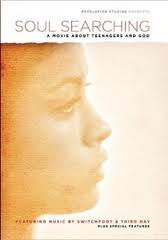 Based on the book, Soul Searching: the Religious and Spiritual Lives of American teenagers, by Christian Smith and Melinda Lundquist Denton, which reports on research conducted over a seven year period by the National Study of Youth and Religion. This compelling documentary illustrates some of the major themes and findings of the book, and goes behind the book in depicting the inner lives of a sample of American teenagers. (Documentary)
Spirited Away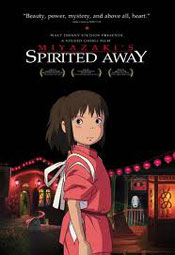 "Spirited Away" is a wondrous fantasy about a young girl, Chihiro, trapped in a strange new world of spirits. When her parents undergo a mysterious transformation, she must call upon the courage she never knew she had to free herself and return her family to the outside world. (Animated, Adventure)
The Spitfire Grill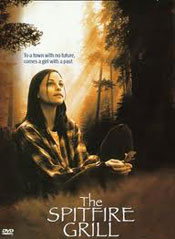 Percy Talbott (Alison Elliott) has had few choices in her twenty-something life but she'll make the most of this one. She's chosen Gilead, Maine, as her new home. The town's Spitfire Grill has offered her a second chance. It's not just the burnt toast at
the diner, owned by feisty Hannah Ferguson that has folks wondering about Percy. It's that she's been in prison the past five years. (Drama)
The Split Horn: Life of a Hmong Shaman in America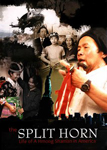 This documentary takes as its subject a Hmong shaman and his family, who live in Appleton, Wis. Documenting the journey of Paja Thao and his family from the mountains of Laos to the heartland of America, the film shows a shaman's struggle to maintain his ancient traditions as his children embrace American culture. America has become a testing ground for the enduring strength of Hmong culture. The narrative captures the daily struggle Thao's family faces caught between two worlds. (Documentary)
In the midst of the wilderness, in a small floating temple on a beautiful lake, a Buddhist master patiently raises a young boy to grow up in wisdom and compassion. Years later the boy, now a young man, discovers his sexual lust and follows his first love into the modern world. But he fails to adapt and is jailed for a crime of passion. The man returns to the master and the lake in search of spiritual redemption and reconciliation in this South Korean film. (Drama)
Stolen Summer
From producers Ben Affleck, Matt Damon and Chris Moore, Stolen Summer is the story of a young Catholic boy, Pete O'Malley, who's on a quest to help a dying Jewish friend, Danny Jacobsen, get into heaven. On an unforgettable adventure marked by conflict
and discovery, Pete and Danny will together learn the true meaning of hope and friendship. With Aidan Quinn and Kevin Pollak portraying the families' patriarchs, this critically acclaimed feature also stars Brian Dennehy, Bonnie Hunt and Eddie Kaye Thomas. (Drama)
The Stoning of Sorayam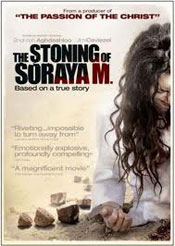 From a producer of The Passion of the Christ comes this chilling true story. Academy Award nominee Shohreh Aghashloo stars as Zahra, a woman with a burning secret. When a journalist (Jim Caviezel) is stranded in her remote village, Zahra takes a bold chance
to reveal what the villagers will stop at nothing to hide. Thus begins the story of Soraya (Mozhan Marno), a kind of woman whose cruel, divorce-seeking husband trumps up false charges of infidelity against her, charges carry an unimaginable penalty. Soraya and Zahra attempt to navigate the villagers' scheming, lies and deceit to prove her innocence. But when all else fails, Zahra must risk everything and use the only weapon she has left- her voice- to share Soraya's shocking story with the world. (Drama, based on real events)
A Storm of Strangers
A rich portrait of the teeming Jewish "ghetto" that was New York's Lower East Side at the turn of the century. Narrated by Herschel Bernardi, this classic film uses period photographers to create the fictional life of Manya, a young Jewish woman, whose life
is turned around by the tragic Triangle Shirtwaist Factory fire of 1911. Manya's life is the chronicle of a struggle to maintain dignity among poverty and the determination to enable the next generation to "rise about their origins." (Documentary short)
The Story of Human Rights
Human rights are the basis of everything people value about their way of life. In their absence, lasting happiness is impossible, because there is no personal security, no freedom and no opportunity. Yet it took a world war and the deaths of tens of millions
of people to bring the leading nations together to create a truly universal charter of rights- the Universal Declaration of Human Rights. Today's grim reality, however, is one of many nations deeply involved in torture, human trafficking, starvation, injustice and discrimination and other human rights violations. These countries are in flagrant noncompliance with the Declaration. So who will make sure human rights are respected? The Story of Human Rights answers this timely and relevant question in a most compelling and inspiring way. (Documentary)
The Story of India
From the distributor: Acclaimed writer and historian Michael Wood's "ten-thousand year epic" uncovers the fabulous sights, sounds and dazzling achievements of the world's oldest and most influential civilization. … Wood chronicles the history of the subcontinent, the incredible richness and diversity of its peoples, cultures and landscapes, the intense drama of its past and the originality and continuing relevance of its ideas. (Documentary, travel)
A Stranger Among Us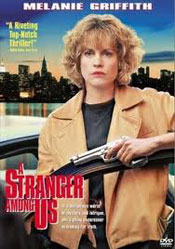 Melanie Griffith is Detective Emily Eden, a tough New York City cop forced to go undercover to solve a puzzling murder. Her search for the truth takes her into a secret world of unwritten laws and unspoken power.  (Adventure)
Sufi Soul The Mystic Music of Islam
For hundreds of millions of Sufi followers worldwide, music is the heart of their tradition and a way of getting closer to God. From the Whirling Dervishes of Turkey to the qawwali music of Pakistan, Sufism has produced some of the world's most spectacular
music celebrated by Muslims and non-Muslims alike. Dalrymple's film traces the shared roots of Christianity and Islam in the Middle East and discovers Sufism to be a peaceful, tolerant and pluralistic bastion against fundamentalism. (Documentary)
The Substitute Reality episodes I & II
It is a required course. Only the time you take it is voluntary. Free will does not mean that you can establish the curriculum. It means only that you can elect what you want to take at a given time. The course does not aim at teaching the meaning of love…for that is beyond what can be taught. It does aim, however, at removing the blocks to the awareness of love's presence, which is your natural inheritance. The opposite of love is fear… but what is all-encompassing can have no opposite. This course can therefore be summed up very simply in this way… Nothing real can be threatened. Nothing unreal exists. Herein lies the peace of God. (Self-help, Educational)
Subway Preacher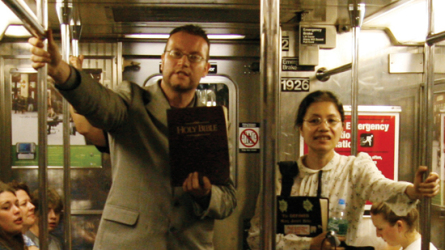 Dennis W. Ho's documentary tells the story of two men who set up a ministry in a busy corridor in the subway station beneath Times Square. Pastor Brian and his partner Shawn vowed to remain 24 hours a day, seven days a week until the Rapture. (Documentary)
Sunrise/Sunset
The daily life of the Dalai Lama is brought home with remarkable intimacy in Sunrise/Sunset. Granted total access to His Holiness for 24 hours, this is a day in the life of the Dalai Lama from when he wakes up at 3AM until his bedtime at dusk. Starting with
his morning fitness routine and continuing on through the private audiences, press conferences, and blessings he imparts every day, it is a comprehensive and compassionate document of his everyday habits. As the sun begins to set, and with his duties completed, he Dalai Lama sits down with the filmmakers for a wide ranging interview covering topics related to the essence of the Universe, the gap between rich and poor, and the role an individual has to play in religion and contemporary society. (Documentary)
The Sweet Hereafter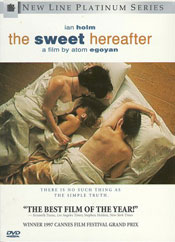 Following a tragic schoolbus accident, high-profile lawyer Mitchell Stephens (Ian Holm) descends upon a small town. With promises of retribution and a class-action lawsuit filed on behalf of the grieving community, Stephens begins his investigation into the details
of the crash. But beneath the town's calm, he uncovers a tangled web of lies, deceit and forbidden desires that mirrors his own troubled personal life. Gradually, we learn that Stephens has his own agenda, and that everything has secrets to keep. Through a skillful weaving of past and present, acclaimed director Atom Egoyan examines the nature of the human spirit and its capacity for grief, loss and ultimately, redemption. (Drama)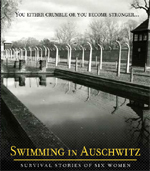 Jewish women, from different countries and backgrounds, found themselves deported to the notorious concentration camp, Auschwitz-Birkenau, during the Holocaust. This film aims to chronicle that experience through those female eyes. While subject to the same physical hardships as men, the women do not dwell on that. Instead, they speak of camp families and faith, uplifting one another while trying to remain human. It was this path of spiritual resistance that, while not responsible for their direct survival, led to their ability to survive with healthy minds and spirits despite their surroundings. (Documentary)
T
Taking Root: The Vision of Wangari Maathai
Taking Root tells the dramatic story of Kenyan Nobel Peace Price Laureate Wangari Maathai whose simple act of planting trees grew into a nationwide movement to safeguard the environment, protect human rights and defend democracy. (Documentary)
Taste of Cherry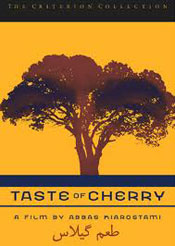 Taste of Cherry is an emotionally complex meditation on life and death. Middle-aged Mr. Badii drives through the hilly outskirts of Tehran-searching for someone to rescue or bury him. (Drama)
The Ten Commandments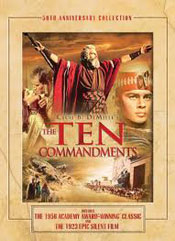 Its unique storyline moves back and forth in time to show the relevance of its Old Testament morality to contemporary immorality. Complementing DeMille's powerful screen drama is Gaylord Carter's digitally recorded score, performed on a magnificent Wurlitzer
organ. Over 30 years later, DeMille — now at the pinnacle of his profession via such hits as Samson and Delilah and The Greatest Show on Earth — topped the pageantry and excitement of his original silent film with his sweeping 1956 retelling of the Ten Commandments. Filmed in Egypt and the Sinai, and featuring one of the biggest sets ever constructed for a motion picture, this star-studded, Technicolor epic tells the story of the life of Moses, who turned his back on a privileged life to lead his people to freedom. (History, Adventure)
Therese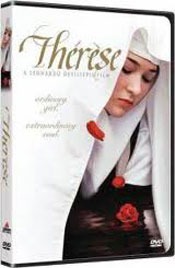 Therese recounts the life of Therese of Lisieux, the most popular saint of modern times. A bourgeois girl from a Victorian French family, Therese journeyed to Rome to beg Pope Leo XIII for permission
to enter the Carmelite monastery at the unheard-of age of 15. Through the rigors of monastic life, she made the surprising yet simply discovery that holiness can be achieved by small acts of love and compassion — a spiritual path she called her "Little Way." This film is a beautiful retreat into the world of a remarkable young girl who fell in love with God. A drama of tragedy and triumph, Therese presents the true story of an ordinary girl with an extraordinary soul. (Biography)
The Thin Blue Line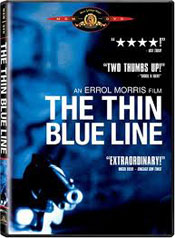 Academy Award winner Errol Morris broke new ground with this "riveting" (LA Weekly) film that dramatically reenacts the crime scene and investigation of a police officer's murder in Dallas. So powerful and convincing that it helped free an innocent man from
prison, The Thin Blue Line is "one of the finest documentary features ever made" (Boxoffice). On a cold night in November 1976, when drifter Randall Dale Adams was picked up by teenage runaway David Harris, his fate was sealed. Later that night, a police officer
was shot in cold blood. And though all the facts pointed to Harris, a sociopath with a lengthy rap sheet, Adams was convicted of capital murder. Did Adams pull the trigger? And if not, can Morris unlock the secrets of this baffling case? (Documentary)
The Third Miracle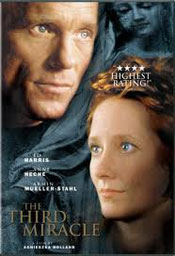 Father Frank Shore is a church-appointed spiritual detective whose job it is to investigate claims of miracles. Having lost his faith after an incident that earned him the nickname "The Miracle Killer," he takes to the streets in despair. When a statue at
a convent begins crying blood, Father Shore is asked to look into the death of Helen O'Regan, a devout Catholic who is believed to be responsible for the healing tears. His investigation leads him to her daughter Roxane, a nonbeliever who cannot forgive her
mother for abandoning her. As he struggles to choose between Helen's cause and his feelings for Roxane, Father Shore also must prove his case to the church, whose decision to name Helen a saint rests on his ability to convince the "Devil's Advocate," Archbishop
Werner, of her worthiness. (Drama)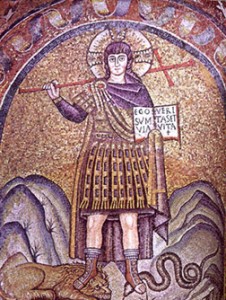 In This Is Civilization, Films for the Humanities & Sciences, art critic and renowned broadcaster Matthew Collings travels the world in search of art and architecture that illustrates pivotal moments in the history of Western civilization. Each episode in this four-part series addresses a watershed in artistic expression and explores how that transition has shaped Western culture and thought. This program considers the debt Western civilization owes to paganism, Christianity and Islam, showing how each religion has influenced the other and how the art of all three continues to exert an effect on the world. Highlighting the lifelike sculptures of ancient Greece that celebrate what it is to be human; the primitive daubs in Roman catacombs, shimmering Byzantine mosaics, and Renaissance crucifixion scenes; and the dazzling arabesques of Egyptian, Turkish and Spanish mosques, Collins points out the common humanity underlying three significantly different worldviews. (Documentary)
This Is Scientology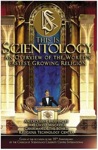 If you've ever wanted to know about a down-to-earth, practical, religious philosophy that will not only answer the questions you've always had about yourself and life but provide simple hands-on methods to solve the societal problems we all have to deal with, watch Mr. David Miscavige, the head of the Church of Scientology, speak at the 35th anniversary ceremony for the Church of Scientology Celebrity Centre International in This is Scientology: An Overview of the World's Fastest Growing Religion. (Promotional, Documentary)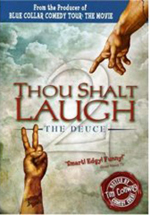 From the producer of the "Blue Collar Comedy Tour: The Movie," this film features Emmy Award-winning comedy legend Tim Conway as he hosts America's top Christian comedians: Taylor Mason, Thor Ramsey, Victoria Jackson, Dan Nainan and Bone Hampton. This family-friendly comedy special was recorded in front of a live audience. (Comedy)
A Time for Burning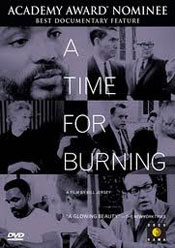 A Time for Burning is a classic touchstone which poignantly captures the awakening of the civil rights movement as it challenged the nation to change its ways. Originally rejected by the three major networks for being too controversial, this classic cinema vérité film from the Academy Award-nominated filmmaker Bill Jersey captures an all-white Lutheran Church in Omaha, Neb., as their eager (but earnest) pastor tires to get the congregation to reach out to their fellow black Lutherans. Jersey's camera is there when a brutally honest black nationalist Ernie Chambers tells Pastor Youngdahl that his "Jesus is contaminated." The camera continues to roll as a church elder speaks passionately about the urgency of desegregation but then admits he's never actually spent time one-on-one with a black person. As tensions threaten to tear apart the church, the film illustrates the anguish and awakenings of the civil rights era through the words and actions of everyday people. (Documentary)
Time of Favor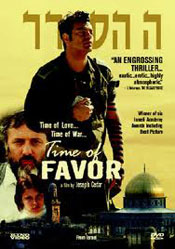 A highly respected soldier in the Israeli Defense Forces, Menachem is also a devout student of controversial West Bank settlement leader Rabbi Meltzer. Despite the army's doubts and the Israeli Secret Service's suspicions, Menachem receives permission to lead an army unit made up of his fellow students from Rabbi Meltzer's West Bank Yeshiva. Rabbi Meltzer's star pupil and Menachem's best friend, Pini, gladly accepts the Rabbi's invitation to court his beautiful, headstrong daughter, Michal. But Michal, suffocated by settlement life and repulsed by her father's expectations, is drawn not to Pini's religious devotion but to Menachem's
quiet strength. As the Rabbi's agenda, the Army's control and Pini's desperation all build to a boil, Menachem and Michal's secret passion threatens to destroy more than just their reputations. A violent scheme to blow up the Temple Mount soon puts all their allegiances to the test. (Drama)
Trigger: The Ripple Effect of Gun Violence
*This film is not available through the center's film library, but can be purchased here.
Presented by the National Council of Churches; Produced by The Presbyterian Church (U.S.A.) (Horizons of the Spirit 2012 Series)
In the United States more than 30,000 people are killed every year by gun violence is seen in almost every community. This program draws upon conversations with lawmakers, emergency room chaplains and surgeons, survivors and victims' families, police officers, community leaders and others.  TRIGGER shares the story of how Gun Violence impacts individuals and communities.  It examines the effect that one shooting has on a survivor, a family, a community, and a society.
The Truth About Drugs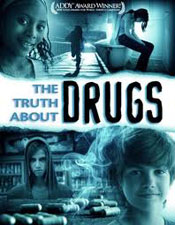 Do you know what drug…
Is sometimes mixed with glass to heighten the sensation of taking it?
Creates a "high" simply by killing brain cells?
Is made from ingredients like battery acid and rat poison?
Often contains other drugs like speed, LSD and even heroin?
Got its name from the sound it makes when you smoke it?
Get the answers. Get the facts. The Truth About Drugs is the real story of what drugs are and what they do to your body and mind-told by people who've been there, done them and survived to tell about it. (Documentary)
Twist of Faith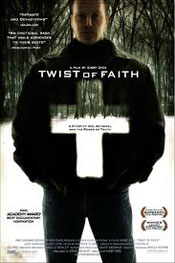 HBO presents Twist of Faith, the latest awardwinning documentary from renowned filmmaker, Kirby Dick. It's the powerful story of a man who confronts the trauma of past sexual abuse by a priest, only to find that his decision shatters relationship with his
family, his community and his faith. Twist of Faith is the groundbreaking chronicle of Toledo firefighter Tony Comes- whose struggle for justice and truth is as compelling as it is heartbreaking. (Documentary)
Two Women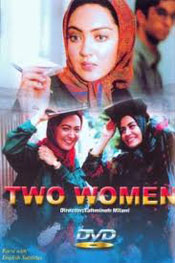 Country girl Fereshteh and city girl Roya, schoolmates at Tehran University in the early 1980s, become friends when the former tutors the latter to pay her way through architecture school. Their friendship and their innocent fun are clouded only by the presence of a young man who stalks the pretty Fereshteh demanding that she marry him. Fereshteh brushes him off and the two girls feel strong enough to disregard his advances, until one day the stalker throws a bottle of acid at Fereshteh's cousin, mistaking him for her boyfriend. Blaming her for bringing disgrace onto the family, Fereshteh's father forces her to return home from university, which, anyway, is shut down in the social turmoil following the Islamic revolution. But Fereshteh's troubles aren't over. (Drama)
U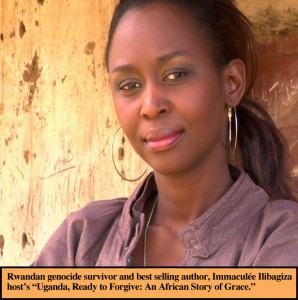 Through 20 years of war, the Acholi people of Northern Uganda endured rape, torture and child abduction. Thousands died. Many were displaced in squalid camps. Others are still missing. Despite all of this, the Acholi are united in a belief that the only real solution is reconciliation and forgiveness. They are ready to forgive. This program is hosted by Immaculée Ilibagiza, a Rwandan genocide survivor and author of "Left to Tell." Aired on the Hallmark Channel, this program was produced by the Evangelical Lutheran Church in America. (Documentary)
Undaunted: The Early Life of Josh McDowell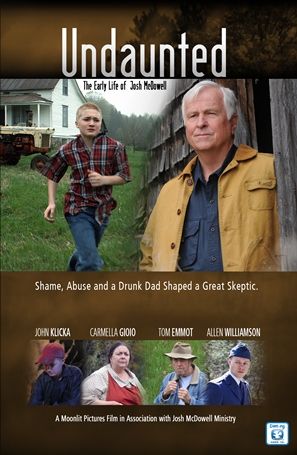 Undaunted is the true story of how Josh McDowell set out to prove Jesus Christ never existed — but ended up on a journey that brought him face to face with God's love and transforming power. His ministry with Campus Crusade for Christ has allowed him to share the good news of his Savior to millions people around the world, and he's published over 120 books in the field of Christian Apologetics, including More Than a Carpenter and Evidence That Demands a Verdict. (Drama, Based on a true story)
Underground Railroad: The William Still Story
From the distributor: William Still was one of the most important, yet largely unheralded heroes of the Underground Railroad. Still was determined to get as man runaways as he could to "Freedom's Land," smuggling them across the U.S. border to Canada. Bounty hunters could legally abduct former slaves living in the so-called free northern states, but under the protection of the British, Canada provided sanctuary for fugitive slaves. (Documentary, history)
Upside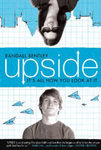 High School senior Solomon White seemingly has everything: great athlete, good-looking girlfriend, nice car, bright future. But things aren't always as they appear. When a devastating head injury flips his vision-and his world- upside down, Soli is left not knowing what normal looks like anymore. Upside provides a unique perspective as Soli tries to come to grips with difficulties at home and at school. And the challenges grow deeper when he starts falling for Wren, a believer who's been blind since birth. (Drama)
V
Vishnu & Lakshmi (Animated Hindu Stories)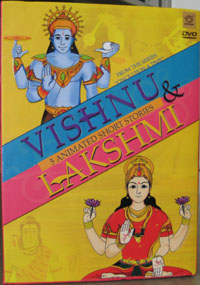 In Hindu lore, Lord Vishnu is known as the protector of all mankind. In his avatar as the supreme protector of the universe, Vishnu assumed various forms to restore the balance between good and evil on earth. This DVD contains two stories from his life. In Vishnu the Protector, he takes the form of a fish and saves King Manu and his sages from a deluge. In Vishnu the Saviour of Heaven, he takes the form of a tortoise to help the devas and that of a boar to kill the evil demon Hiranyaksha. Goddess Lakshmi is known as the goddess of wealth and prosperity. In India, she is worshipped and asked for her blessings for wealth and good fortune. In True Virtue, she blesses Prahlada, an ardent devotee of Lord Vishnu. In The Goddess of Wealth she takes away the riches of King Rawal because of his arrogance. (Animated, Historical)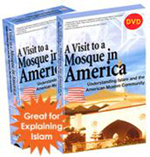 This documentary takes an intimate look inside the life of one Muslim community at the Islamic Center of Greater Cincinnati. Visitors are taken through the buildings of the Center where various themes are presented: The mosque (worship), the community center (family and social life), the academy (education), and the cultural center (Islam in America). Throughout the tour, Muslims and non-Muslims from the local community share their thoughts on Islam and their values in a post-9/11 world. A bonus featurette includes tour guides from the Islamic Center and local art experts discussing architectural and artistic features of the Islamic Center, including domes, arches, minarets and calligraphy. (Documentary)
W
Waging Peace: Muslim and Christian Alternatives
*This film is not available through the center's film library, but can be purchased here.
Produced by Third Way Media, National Council of Churches USA and InnerAttainment TV (Horizons of the Spirit 2012 series)
There is a treacherous fault line creeping its way around the world marking profound distrust and animosity between Christian and Muslims. While both groups have in their histories war-making and violence, another reality exists that gets too little attention.  Muslims and Christian both are dedicating their lives to the pursuit of peace and peaceful relationship.  In this documentary we examine the streams of peace that flow through both the Christian and Muslim worlds. www.wagingpeacealternatives.com
Waiting for Armageddon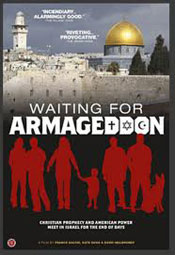 America's 50-million strong Evangelical community is convinced that the world's future is foretold in Biblical prophecy, from the Rapture to the Battle of Armageddon. Waiting for Armageddon explores this apocalyptic worldview, from the homefront in America to the future battlefield of Israel. By weaving Christian, Zionist, and Jewish perspectives along with telling archival materials, this eye-opening film also proves the potentially explosive alliance between Evangelical Christians and Israel…an alliance that may set the stage for what one Evangelical leader calls "World War III." (Documentary)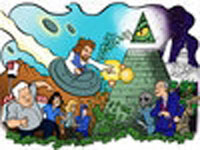 Shot on location in Utah between Sept. 11, 2001, and the start of Iraq war, the documentary tells the true story of The Open Mind Forum, a messianic group of former Mormons who share belief in a utopian prophecy tied to a political movement. The group awaits implementation of NESARA, a secret law they believe would abolish the IRS, remove George W. Bush from office, expose him as a "reptilian alien" and install an extraterrestrial Jesus Christ as America's leader. The group believes Bush ordered the Sept. 11 terrorist attacks to delay NESARA's implementation and that the Iraq war will be his second attempt. The film chronicles the group's struggle to stay together and focused as they pray for alien allies to intervene in time to stop the war. (Documentary)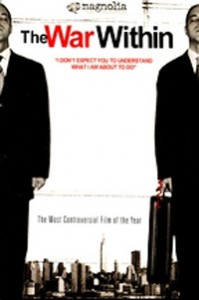 Pakistani engineering student Hassan is apprehended by Western intelligence services in Paris for suspected terrorist activities. Imprisoned and tortured, Hassan – formerly only an intellectual supporter of "jihad" – radicalizes and joins a terrorist cell in New York City. On the day of a major planned attack, most of the cell's members are arrested and Hassan seeks refuge with an unsuspecting childhood friend living the "American dream" in New Jersey with his family. As days pass, Hassan is torn between his religious beliefs and political imperative, and the generosity and hospitality of his friend's family. The film observes Hassan's crisis of conscience as he wrestles with issues of identity, race and Islam in deciding whether to carry out his deadly mission. (Drama)
The Way to Happiness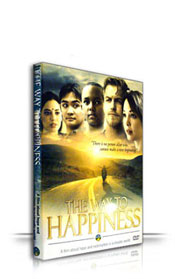 In a chaotic world of plummeting moral standards The Way to Happiness: A Common Sense Guide to Better Living reaches out to millions of people across 130 nations with a message of integrity, morality and trust. Now The Way To Happiness has been produced as a powerful feature-length film.  Running parallel with the full text narration of the book, you will find a series of interwoven stories, each featuring different individuals caught up in the drive and drama of living. You'll follow their losses, wrong turns, dilemmas, trauma and triumphs — until each person finally arrives onto the way to happiness. (Drama)
We Shall Not Be Moved: The Catholic Sisters of New Orleans
*This film is not available through the center's film library, but can be purchased here.
Produced by New Group Media (Vision & Values 2012 Series)
When Hurricane Katrina devastated New Orleans in 2005, six Catholic communities of Sisters lost more than convents, chapels, cars and mother-houses. They also lost ministries that served the families of New Orleans through the families of New Orleans through their high schools, daycare sites, community centers and senior nursing home facilities. The Sisters faced a soul-size dilemma: To remain and rebuild or to walk away. Mindful of their long New Orleans legacies and the massive needs surrounding them, they chose to stay and to continue their service in the city they love.
We Shall Remain
A five-part series that includes separate episodes (After the Mayflower, Tecumseh's Vision, Trail of Tears, Geronimo and Wounded Knee), "We Shall Remain establishes Native history as an essential part of American history. These five documentaries spanning almost four hundred years tell the story of pivotal moments in U.S. history from the Native American perspective, upending two-dimensional stereotypes of American Indians as simply ferocious warriors or peaceable lovers of the land." (Documentary, history)
We Too Sing America
This short is a poignant and revealing document of the thoughts, hopes and fears of Muslim, Arab-American and South Asian children in the milieu of a country calling for war and unconditional compliance after the events of September 11th. Anxiety gives way to determination and perseverance as each of the children refuse to submit to popular sentiment and prejudice. (Short film, documentary)
Weaving Life
*This film is not available through the center's film library, but can be purchased here.
Presented by the National Council of Churches USA; Produced by Eastern Mennonite University (Vision & Values 2012 Series)
Dan Terry and his family spent nearly 40 years relentlessly pursuing authentic relationships with the Afghan people they felt were misunderstood by much of the world. In 2010 Dan was brutally massacred along with nine other medical and relief workers in Afghanistan's backcountry. Students from Eastern Mennonite University embarked on their own journey to understand the story. Through interviews, imagery and their own video journals the students begin to discover the startling and transformative power of unconditional love.
What Is An Evangelical? A Short Course for Media Professionals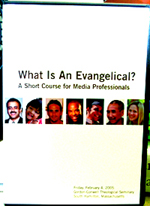 What do evangelicals believe? Who are the evangelicals in America? Why are they active in public life? Learn the answers to these and other questions about evangelicals from evangelical leaders and scholars in this short course on evangelicalism. These talks were given as a service to national print and broadcast media professionals by Gordon-Conwell Theological Seminary at the seminary's South Hamilton, Mass., campus. (Educational)
What's In The Bible 1 In The Beginning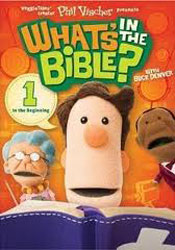 Part 1:What is the Bible? How is it put together? Kids learn alongside Buck Denver, Sunday School Lady, Brother Louie and the crew that the Bible tells the story of God and what he's done for us. Part 2:Who wrote the Bible? Next, Buck and friends learn how God inspired people to write the Bible. They also learn how the first part of Genesis sets the stage for the rest of the Bible-and all of history! (Educational, Family)
What's In The Bible 2 Let My People Go!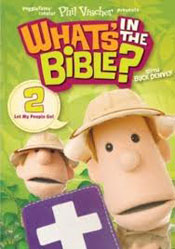 Part 1:Who chose the books in the Bible? Buck Denver and friends learn how the Old Testament and New Testament books were chosen to be in the Bible. They also dive into the second part of Genesis to learn how God used a family to launch his big rescue plan! Part 2: What is salvation? Learn words like "salvation" and "redemption" as we dive into God's big rescue plan-how he saved the Israelites from Egypt and how he wants to save us from sin – a tiny word that causes huge trouble. (Educational, Family)
What's In The Bible 3 Wanderin' in the Desert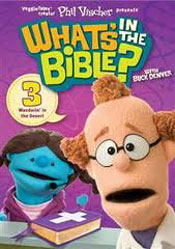 Part 1: Don't lie, don't cheat…don't TRIM YOUR BEARD? The Old Testament is full of rules, and some of them are kind of, well, weird. Learn why God gave all these rules to Israel and which ones still apply to us today! Park 2: What is a "Pentateuch"? Learn about Israel's 40-year "time-out" as we finish the first five books of the Bible! Plus, discover why we can believe what the Bible says- even though we weren't there to see it happen! (Educational, Family)
To borrow these DVDs, contact the Frank Lee Martin Journalism Library, 102 Reynolds Journalism Institute, University of Missouri School of Journalism, (573) 882-7502, jlib@missouri.edu.
The White Ribbon
On the eve of World War I, strange accidents in a small Protestant village in Northern Germany involve the children and teenagers of a choir run by the schoolteacher and their families. The abused and suppressed children of the villagers seem to be at the heart of this mystery as these events gradually take on the character of a punishment ritual. (Drama, Mystery)
Why has Bodhi-Dharma Left For The East?
In a remote mountain monastery above a bustling city, an old Zen master, his conflicted young apprentice, and an orphaned boy live a life of quiet contemplation. The old master, nearing his end, wishes to make the ceremony of his death his final lesson to his apprentice, who is struggling to come to terms with the worldly life he left behind. Meanwhile the young boy has his own awakening to mortality as he attempts to nurse a bird he thoughtlessly injured with a stone. The title of the film is a Zen koan — a paradox meant to aid meditation — that provokes the question of the distinction between leaving and arriving. (Drama)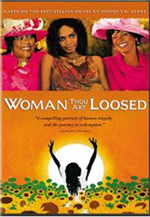 An adaptation of Dallas-based minister T.D. Jakes' best-selling self-help novel, the film chronicles a woman's struggle to come to terms with her legacy of abuse, addiction and poverty. Jakes plays himself in this fictional movie about a death row inmate, Michelle (Kimberly Elise), whose childhood rape by her mother's boyfriend, Reggie (Clifton Powell), leads to one catastrophe after another. Michelle is portrayed as deeply cynical and seemingly beyond the reach of love, yet still human. Loretta Devine also stars as her mother, Cassie, Michael Boatman as a childhood friend, and Sean Blakemore as a criminal trying to steal the heroine's soul. While incarcerated, Michelle sends Jakes a letter requesting a visit. Jakes agrees to meet Michelle and uncovers the painful history that led to her personal demise. (Drama)
Women and Spirituality: The Goddess Trilogy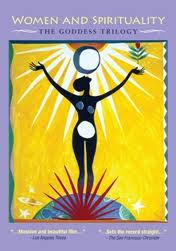 This three-part series made up of "Goddess Remembered," "The Burning Times," and "Full Circle" tells the story of women and their spirituality from past to present. (Documentary)
The World Report of The Church of Jesus Christ of Latter-day Saints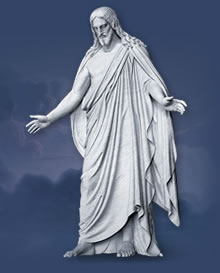 Semiannual news program produced by The Church of Jesus Christ of Latter-day Saints. Provided through the Newsroom of The Church of Jesus Christ of Latter-day Saints, the church's official resource for news media, opinion leaders and the public. April 2006. (Promotional, Documentary)
Features 17 chapters, including:
Joseph Smith 200th Birthday Events
Release of the Film Joseph Smith The Prophet of the Restoration
Mormon Tabernacle Choir Christmas Concerts Broadcast on PBS
Black History Month Exhibit
Church History Library Groundbreaking
Newsweek Cover Story
Chinese Family History Research
New Temples Updates
Mozambique Measles
2006 Humanitarian Services Update
Witches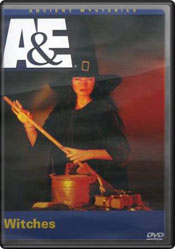 Known varyingly as a sorceress, an enchantress, and a devil's consort, she has haunted the human consciousness and captured the imagination for thousands of years. While a general fear of witches seems to be woven deep within the human psyche, witchcraft
and magic have been interpreted in different ways by different cultures throughout the ages. Some cultures and religions have deemed the practitioners of witchcraft to be evil, while others harness a more positive perspective on the power of the witch. What
exactly are these controversial and mysterious powers? Why were witches hunted down so mercilessly during the European witch trials of the Middle Ages? And what were the actual motivations behind the famous seventeenth-century witch hunt in Salem, Massachusetts? (Documentary)
The documentary takes an in-depth look at the connection between President George W. Bush and evangelical Christianity. In two parts, the first traces the history of the conservative evangelical movement in America. The second explores how Bush's religious beliefs inform his presidency. The film imparts the history in an even-handed tone and includes rare archival footage and interviews with leading evangelicals, key Washington players and grassroots activists. The portrait that emerges is of a president whose life and leadership are symbolic of the larger nexus of religion and politics in America. (Documentary)
Working for Religious Freedom
*This film is not available through the center's film library, but can be purchased here.
(Presented by the CBS series "Religion & Culture")
Over the centuries, American citizens, formed by religion, have fought to construct a democracy respecting all religions. Our nation's founders sought to maintain a respect for religious freedom, allowing the free practice of our varied faiths. We will visit with today's groups that have formed to rectify perceived infringements of religious freedom and listen to their issues.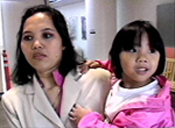 Stories of four diverse patients illustrate how culture affects communication and medical decision making. An Afghan man with stomach cancer decides about chemotherapy amid miscommunication due to translation issues and religious convictions. The mother of a 4-year-old girl from Laos is caught between physicians who say her daughter needs surgery, and her mother who upholds traditional Khmu beliefs against scars. An African-American man on dialysis discusses prejudices against blacks in the health care system. A 60-year-old Puerto Rican woman explains the complex social situation that affects her ability to manage her chronic health problems. (Documentary)
X
Y
Yeelen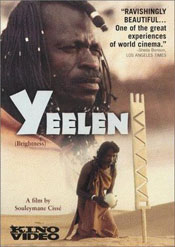 An Oedipal story mixed with magic, Yeelen is set in the powerful Mali Empire of the 13th century and tells of the journey of Niankoro, a young warrior who must confront an evil sorcerer who is also his father. Niankoro uses his own magical powers to battle his father. The film follows him on his quest across arid Babara, Fulani and Dogan lands and explores a cross-section of West African cultures and folklore. Cisse's extraordinary use of landscapes and light produces a unique and striking cinematic style. (Drama, Adventure)
Yentl
The legendary Barbra Steisand shines as producer, co-writer, director and star of this film about a young woman who risks everything for her insatiable passion to learn. Masquerading as a young man, she eneters the Yeshiva to fulfill her forbidden desire for knowledge. But in a place where even the strongest mind can be betrayed by the body, how long can she uphold her secret before her new friends-and the young man she's come to love-discover the shocking truth? (Drama)
Yoga Unveiled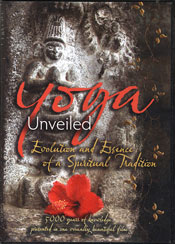 No longer an obscure discipline practiced only by mystics, yoga now occupies a central place on the world stage, with 20 million practicing in the U.S and millions more worldwide. Few practitioners however are aware of yoga's remarkable potential as a vehicle
for personal transformation. Yoga Unveiled is a breathtaking journey of sight and sound that illuminates the essence of yoga as its creators understood it thousands of years ago. Harnessing the colorful commentary of the prominent yoga scholars, teachers,
and medical experts, Yoga Unveiled reveals how yoga began, tells the story of its passage to the West, describes its numerous branches, recounts the fascinating biographies of the foremost yoga masters, and explores yoga's astonishing medical potential. (Documentary)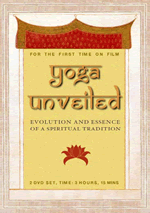 Harnessing the colorful commentary of prominent yoga scholars, teachers, and medical experts, this film reveals how yoga began, tells the story of yoga's passage to the West, describes its numerous branches, recounts the fascinating biographies of the foremost yoga masters, and explores yoga's astonishing medical potential. It aims to balance the West's emphasis on the physical positions of Yoga with its spiritual dimensions as outlined in traditional Hindu literature, providing a unique look at one of the world's oldest spiritual practices. (Documentary)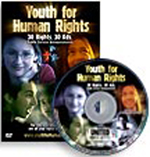 Assisted by the Church of Scientology's International Human Rights Department, nonprofit corporation Youth for Human Rights International produced 30 short films that aim to capture the spirit of the 30 rights guaranteed by the United Nations Universal Declaration of Human Rights. YHRI, which also promotes Scientology founder L. Ron Hubbard's writing on human rights, created the films to educate children and teens about the Universal Declaration of Human Rights and help them become advocates for tolerance and peace. (Educational, Promotional)
Z