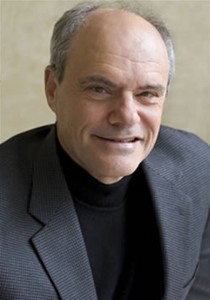 Emory University professor Dr. Kenneth W. Stein, former Middle East adviser to President Jimmy Carter, speaks on the current situation between Israel and the Arab Palestinians in a lecture, "American Foreign Policy and Arab-Israeli Negotiations: Peace-Seeking, Peace-Making, Peace-Keeping."
Sponsored by: Local community members, the MU Center on Religion & the Professions, Truman School of Public Affairs, Peace Studies Program and Jewish Student Organization.
April 30, 2009 – 7 p.m.
Neff Auditorium, Neff Hall
University of Missouri
About Dr. Stein:
William E. Schatten Professor of Contemporary Middle Eastern History and Israeli Studies at Emory University
Director, Institute for the Study of Modern Israel at Emory University
President of the Center for Israel Education at Emory University
Former Middle East Fellow of the Carter Center (1983-2006)
Instrumental in President Jimmy Carter's post-presidential engagements in Middle Eastern policy matters
For more information about Dr. Stein, see www.ismi.emory.edu or contact Yossi Feintuch, rabbi of Congregation Beth Shalom in Columbia at (573) 499-4855 or feintuchy@missouri.edu. Professor Stein was Feintuch's doctoral adviser in U.S. Middle Eastern policy at Emory and guided him toward publishing his dissertation, "U.S. Policy on Jerusalem," a copy of which is available at the University of Missouri Ellis Library. Feintuch is a lecturer in the Department of Religious Studies at University of Missouri.
UPDATE: Read article in the Columbia Missourian, May 1, 2009